I was lazy this morning so went down to Sedana to get my beer and ice. I bought enough to last one more day as I will be leaving the island in two days. I didn't do much today. I stuck around the house in order to drop my neighbors off at the airport then drop their car off to the person that was taking care of it. I did get in touch with David and told him I was making a couple of pizzas and if I could cook them at his house we could have a few people over.
In the morning I didn't need to shop for anything. I cleaned out the fridge an got rid of everything that would spoil. Swept the floors and mopped them. I took out all the garbage, picked up my laundry, and was ready to got to the airport in the morning. I did have to leave to say goodbye to a few friends. I went to Villa Blanca to say goodbye to Arturo.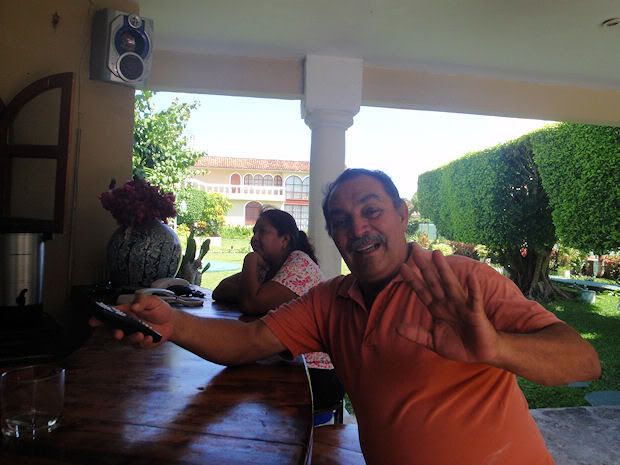 I went across the street to say the goodbye to Sam and Alex at La Hach. Alex wasn't in but Sam was.
I did have to go to the square and say so long to Freddy.
Pepe was there and he did give my mother a run for her money dancing at the party.
It wasn't a long walk through the square to get to Tony's restaurant. I said goodbye to them but only got his wife's photo along with the cooks that make everything happen there.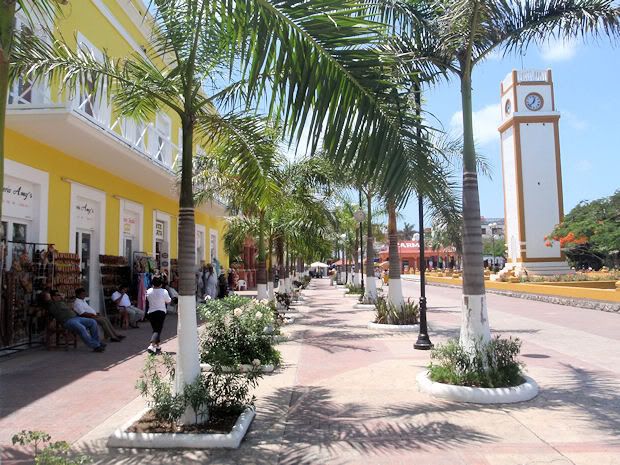 David picked me up early in the morning and dropped me off at the ferry. The trip to Playa was sad but I will be back. I have already purchased tickets for July 5th. I am bringing my girlfriend, her 2 grand kids, and a babysitter. We will stay for a week or up to a month or more depending on how the kids get on.
Here is a break down of my expenses. I though I spent way to much on this trip but I had a good time. I was only gone for 50 days.
$318....Dental work, root canal and crown
$50....Medication...amoxicilina, Tylex CD
$100....hard alcohol...4-vodka, 2-rum, 2-Xtabentun, 1- Contoy, 1 tequila
$35....laundry
$20.... lawn maintenance
$100 in Misc hotel rooms.
$150...utilities
$120...gas for Explorer
$538...beer
$65....ice
$200....Mauro for playing at the parties.
$150.... gifts- for girlfriend and kids.
$200....tips
$500...trip to Belize
$100....transportation...bus and ferry to airport, car ferry
$200...eating out
$230 ....cigarettes
$200....drinks in bars
$250...food at home
-----------------------------
$3526
withdrew...$3226 on my ATM card. I had no ATM fees or foreign currency conversion fees.
had $2000 peso in cash.
had $100 in American currency.
This was pre-paid.
$300....rent
$310....airline tickets
$4136 total for 50 days.
$82.72 per day
I also have to rationalize a little here to justify the money spent.
I also had Uncle John and My mother down for two weeks and they didn't have to pay for a hotel or most food and beer.
I made breakfast for the neighbors 20 times and dinner 10 times
No one had to rent a car including my two friends that came down.
It was a good trip and money well spent.