David and I took a drive up to the Northern Lighthouse today. The road is narrow and goes through dense jungle in areas.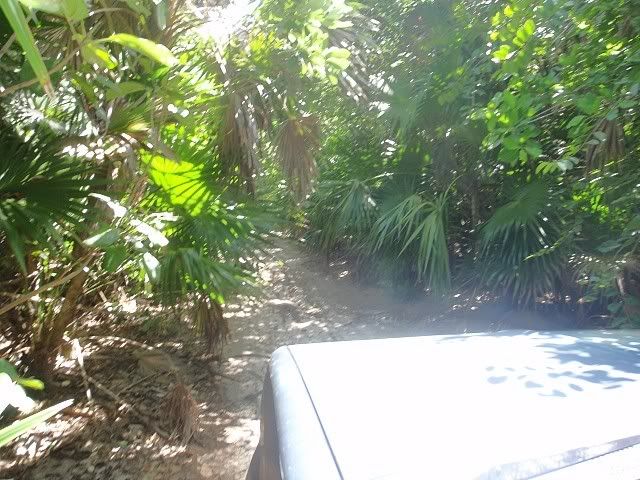 Sometimes it can be rocky and semi-smooth.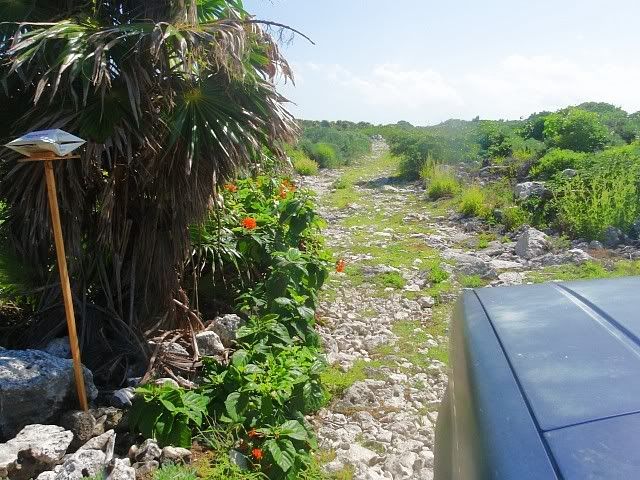 Other time it an be very rocky.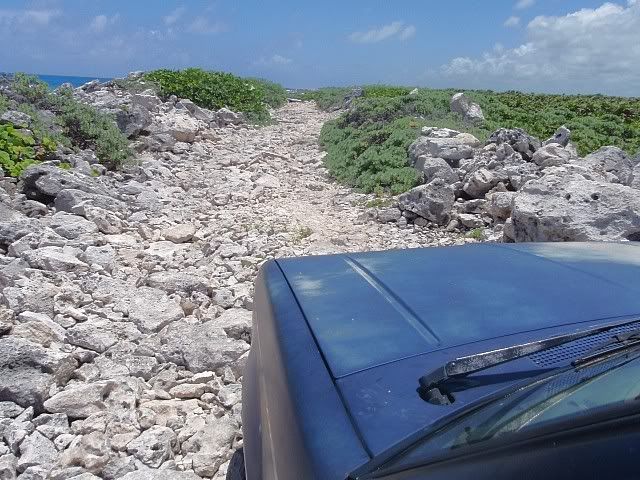 Rocky enough to shake up and break many of my beers. It's also very hot and humid. I'll bet it is close to 120 degrees inside the vehicle.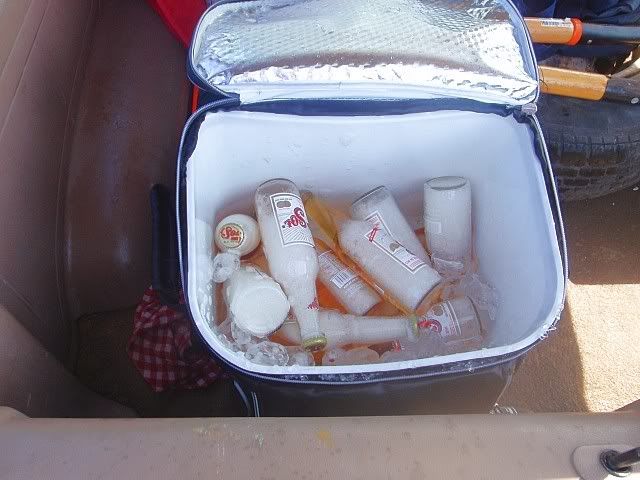 I'm glad the four wheel drive worked or we would have gotten stuck in the sandy areas at least 6 times. About 2 1/2 hours into the drive the sidewall of the rear tire got punctured.
We searched for my jack but it was no where to be found. We had to do something or be stuck there at least overnight. We searched the beach for a long log to use as a lever, some shorter boards to use as a fulcrum, and flat rocks to support the vehicle once we got the tire raised off the ground. We raised the vehicle as high as we could but still had to dig under the tire a little. It took a while but we finally got the tire changed. We both probably sweated out at least 5 gallons of water each. Not wanting to press our luck any farther we decided to turn around and save the trip for another day. We arrived back where we started 6 hours later.