I'm only supposed to be here for a few days. I came down for the hurricane but it didn't happen. I still have a little clean up and a couple other things to do at the house so it won't be long before I am leaving. The water went down a little over night. It looks like it is going to be a nice day. I took a shower in the back yard. I finally remembered that I had a hook up for a washer and dryer out back so hooked the hose up to the hot water spigot and all was good.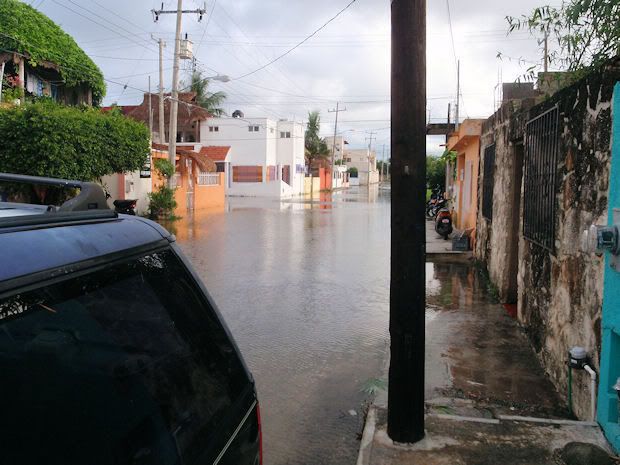 I took a drive around town and all seems to be in good shape.
The people ferry is running again.
I stopped by Dave's and we tried to take a drive to the other side of the island. We tried the south side first but that was blocked off past the hotel zone then tried the cross island road. That was also blocked past the ruins. I don't understand why they wouldn't let us go around but Melgar was looking good. I went home and spent the rest of the day cleaning.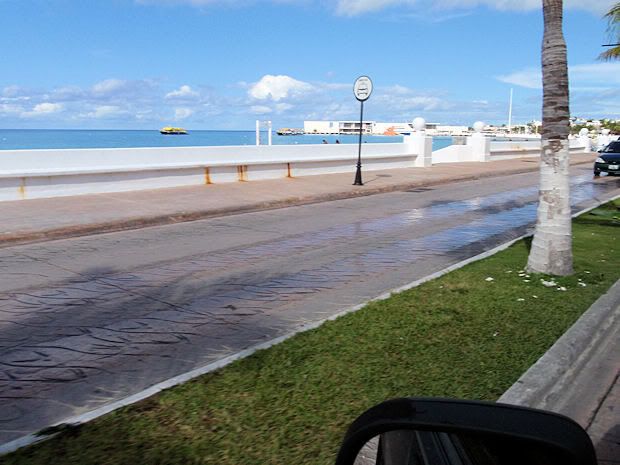 The next few days went by quick. We got to drive around the island and the beaches looked the cleanest I have ever seen them. The photos don't show it but they looked beautiful.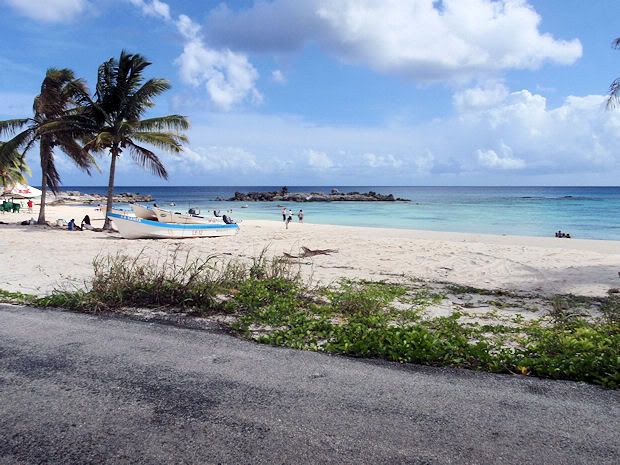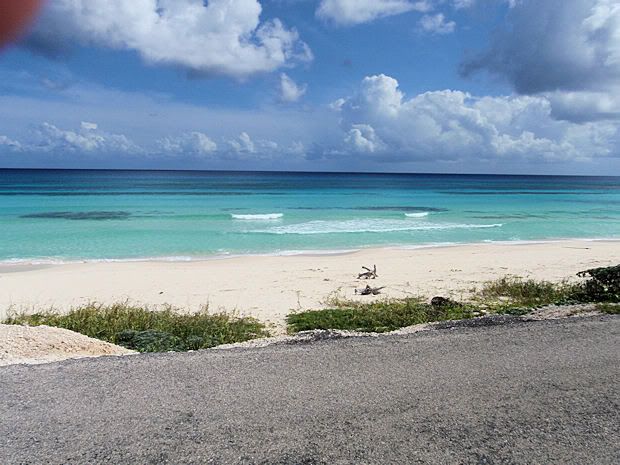 I still wanted to clean the cabinets in the kitchen. They had all this white mold growing on them. I grows on all the wood in the house.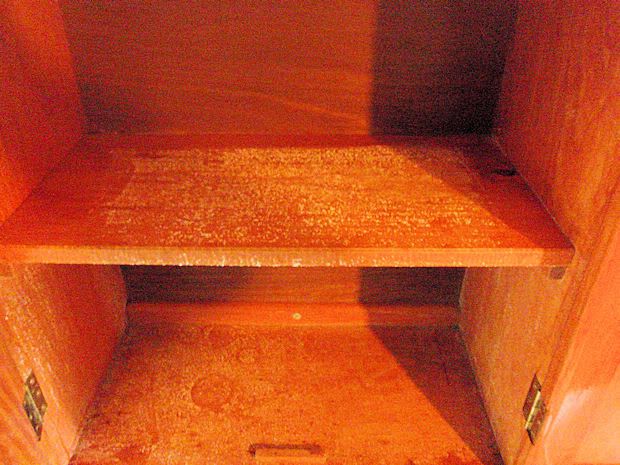 ]
I don't know if I got all of it but gave it a try. I hate cleaning.
I also cut down the front door so it won't swell shut anymore. That can take awhile because you have to locate the tools necessary then borrow them.