It wasn't to late when we got up and went to look for a place for breakfast. Normally we eat at the place on the corner from the hotel but today we walked down to the Meson San Miguel hotel to try out their food. There were a few people there and the gardens seemed nice. There are many reviews on this place but it's a little out of the price bracket I travel on.
I ordered eggs over easy with bacon. It's one of the few times I have ever ordered eggs that way and have had them cooked the way they are supposed to be. I thought the price of $70 pesos a little high. I guess I am having a hard time adjusting to the prices going up.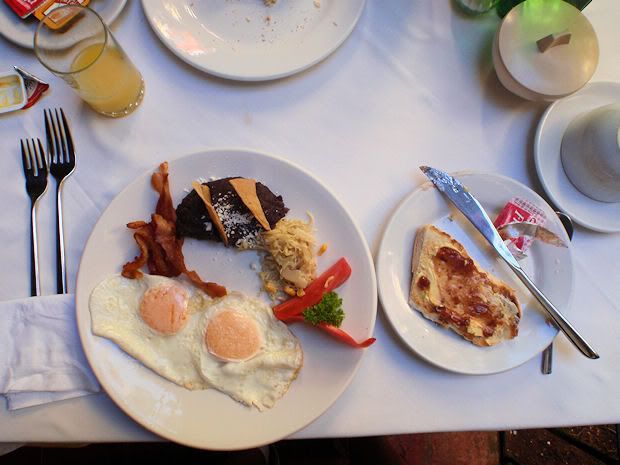 After breakfast we checked out of the hotel and went to the Mercado. We had plenty of time to kill before getting to the car ferry. Today is Sunday and only two go to Cozumel. One in the morning and one at 6:00pm. No hurry to get anywhere.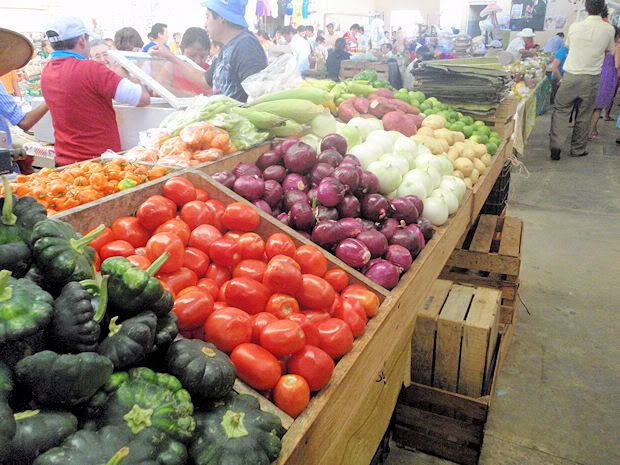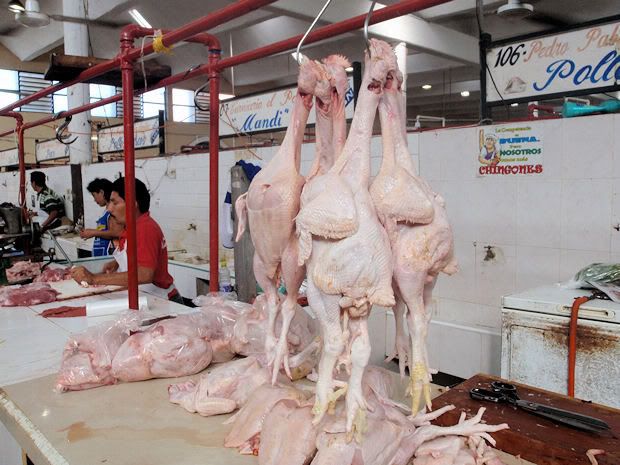 Dave bought a few items but there was nothing that I needed. We headed out towards the Coba road. Stopped for beer and ice before visiting Trudy at her place. She didn't know we were coming and had had a bad cold for a few days so we only stayed a little while before going to Tulum. We stopped at Camello's for something to eat. It was packed as usual.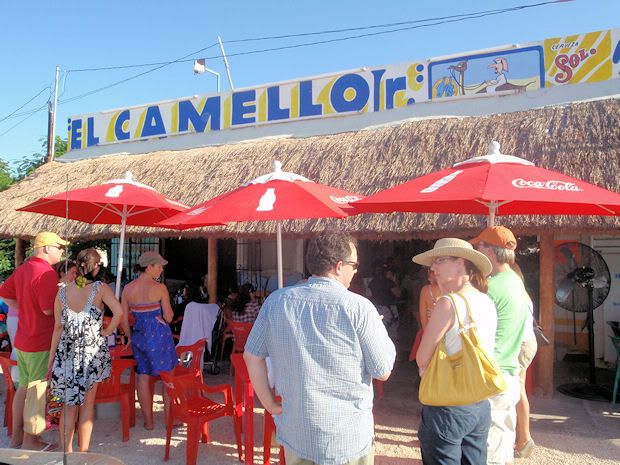 I had my shrimp cocktail. The new price is $100 pesos. I had plenty of shrimp but the sauce left something to be desired. Mine are better. I'll go to Los Pepe's next time.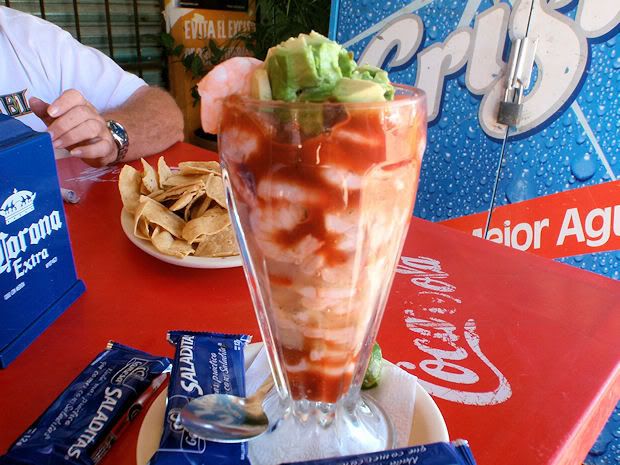 Still having time to spare, we headed towards the beach. There is a new Chredaui's before the fire station on the Boca Paila road. I didn't stop in but it looked like a nice store.
We hung around the beach for a while. The surf was up a little but is was a beautiful day.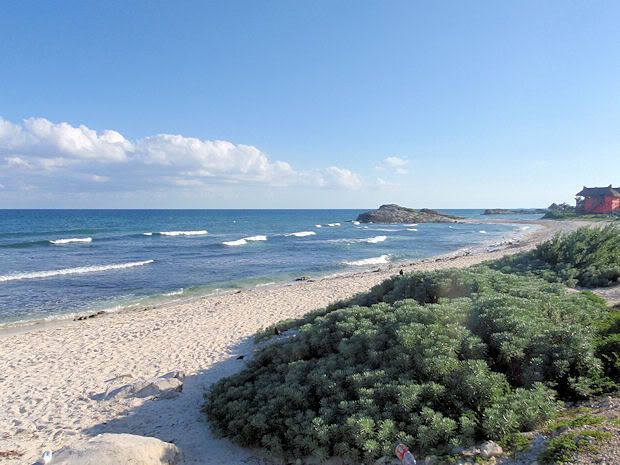 We made it to Calica with plenty of time to spare. It was a short but good vacation from island life.