I'll try to get a few segments up a week. I know I posted a few photos when I was down there so forgive me if you see a few of the same ones again.
My suitcase is packed. I do try to travel light. You might notice the absence of clothes. I didn't pack any. Everything I am bringing down is requests from other people or a few things for the house. I am also carting down a 32" television and a carry on.
I flew into Cancun and somehow lost my passport going into customs. Luckily it was turned in. I knew I was going to get the red light because of the television and wasn't disappointed. I had the receipt and it was for less than the $300 limit so I got through customs quickly. I didn't have to wait long for a bus so soon I was in Playa.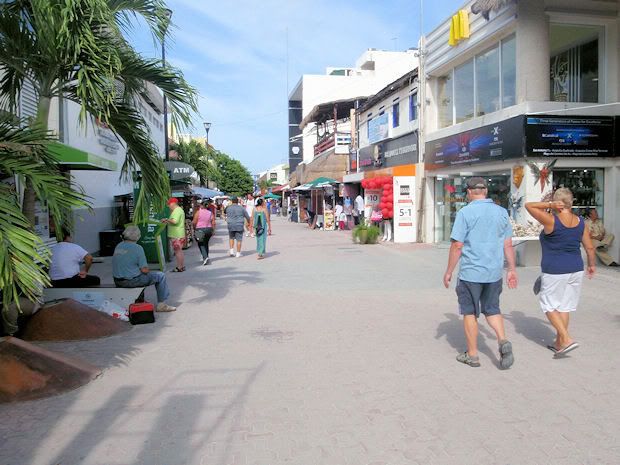 The timing was close but I managed to just catch the 3:00pm ferry to Cozumel otherwise I would have to wait two hours until the next one. There is no 4:00pm ferry.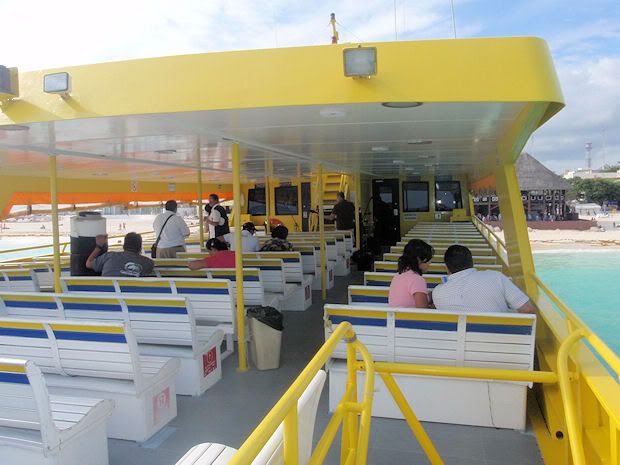 It felt nice to be back. The water was calm and beautiful and the ferry ride relaxing. They still have live music on the outside deck and only charge $30 pesos for a beer. I had a few as I only had 5 Bloody Mary's on the plane.
I picked up my luggage at the pier then took a cab to the house. The owner was still there and was staying for 3 more days so I moved in with my neighbor until he left. I could have stayed at the house but he and I have different schedules and I didn't want to intrude on his. We did celebrate with a few cold Dos Equis.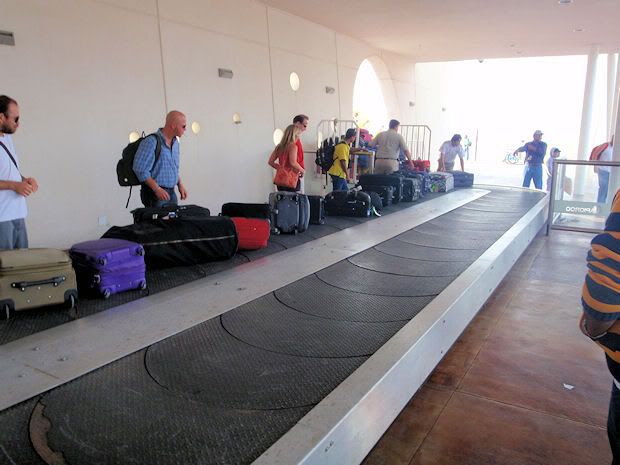 It was a long day traveling and I didn't want to stay up to late so we all went out to dinner at La Herraduras. It's a great family run restaurant on 65th. I believe between 17th. and 19th. but could be wrong.
The photo came out bad.
I had the sweet and sour shrimp. Delicious and inexpensive. They even ran to the store for me to get Dos Equis beer.