I woke up to another beautiful morning. The view from the deck is pretty good. The hotel has a small food stand out front that is popular with the locals. You can purchase coffee, juice, breakfast wraps, fry jacks, pastries, and more at reasonable prices.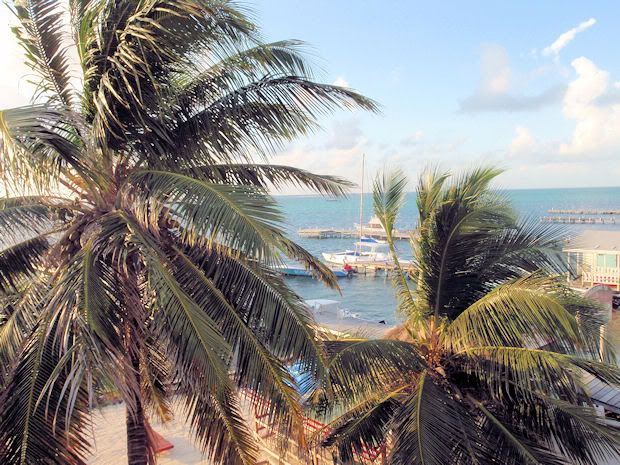 The town of San Pedro has around 12,000 residents and is easy to navigate. There are 3 main streets. Front street, Middle street, and Back street. There are lots of gift shops, bars, restaurants, small food stores, and just about anything else you would want. A lot of people use golf carts to get around but everything is within walking distance.
After walking around all morning checking out all the shops it was time for a couple rum and cokes. Many of the bars are out on the water built on stilts and connected to the shore with a pier. The Tackle Box is close to our hotel and was our usual meeting place as everyone went their own way. The views from the bar are great too.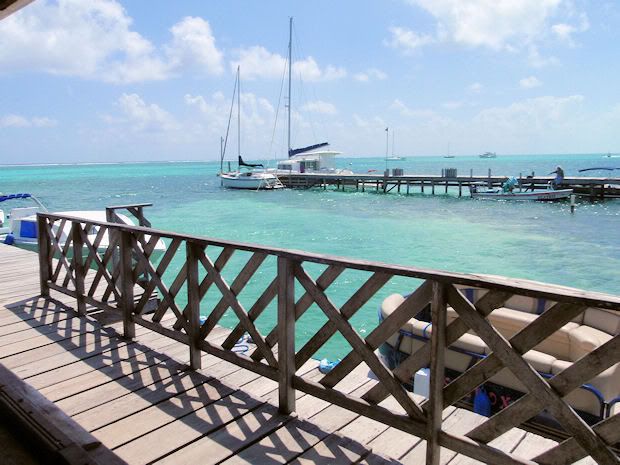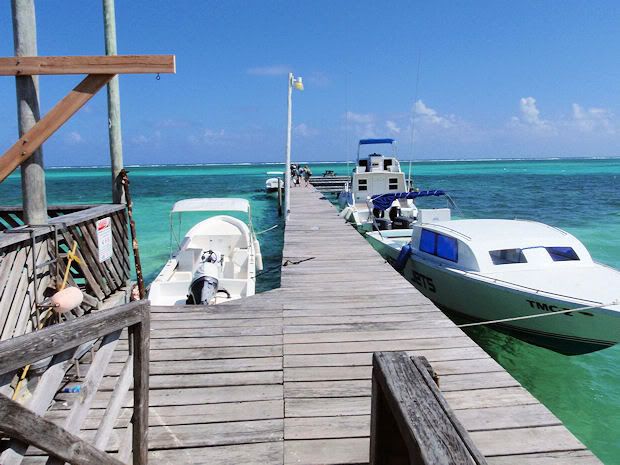 I met David at the Tackle Box and he was hungry. They do serve food here but he wanted to go to the Wild Mango next to our hotel to get a burrito and hopefully get the recipe for it. This is another very popular place and is always crowded.
View from the restaurant. I think they are only open for breakfast and lunch.
The food here is excellent.