This morning was the same as yesterday. Beautiful. I brought bloody Mary mix and vodka from Mexico with me so we had a few around the table with breakfast.
With breakfast being over we switched to rum and cokes. Nothing was planned for the day so make your own fun.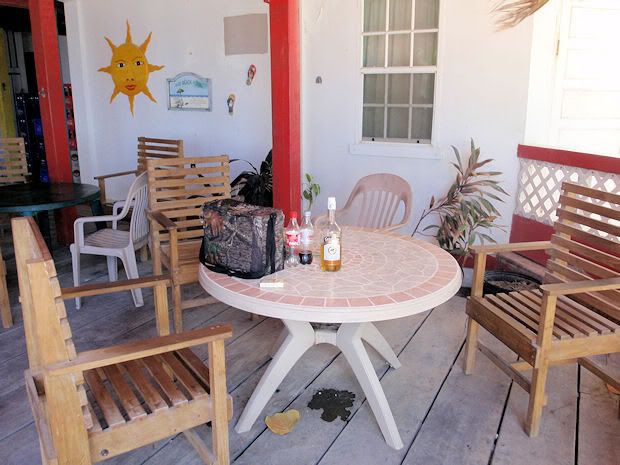 They have a first, second and third floor deck at the hotel and it's a great place to sit and enjoy yourself.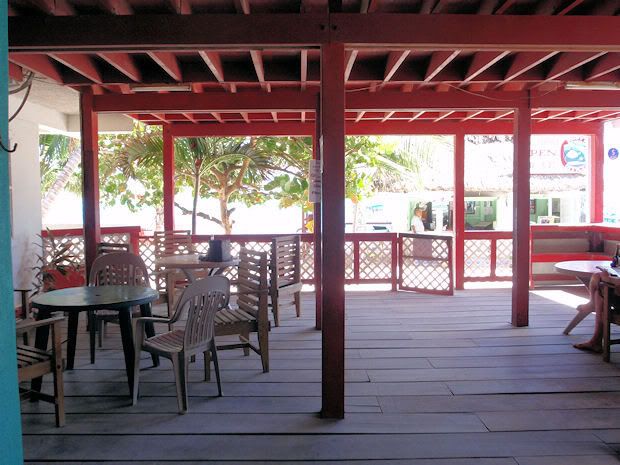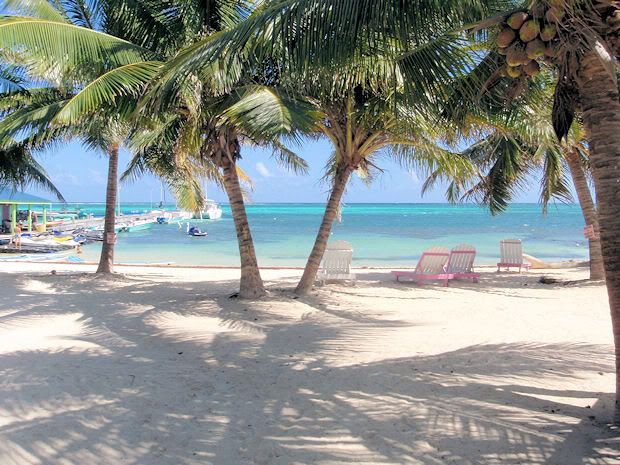 As the morning progressed into the afternoon as it sometimes does we went for a walk around town.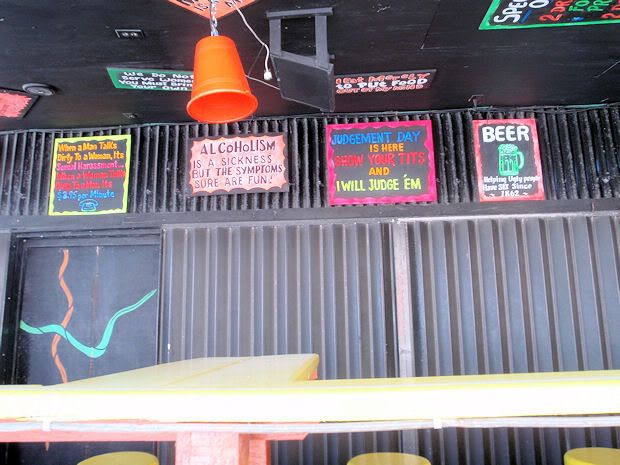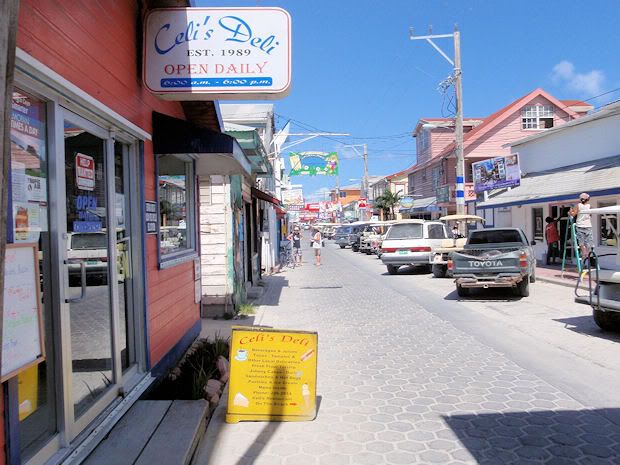 Within a 5 minute walk from the hotel you can get a diving, snorkeling, fishing, or sailing tour. Immigration is right down the beach along with water taxi service to Cay caulker, Belize City, Chetumal, and a few other places. There are also a number of bars and restaurants on the water.