This morning was again beautiful but a little breezy. We had talked about going over to Caye Caulker today but the seas were a little rough. Some people are more prone to sea sickness than others and Dave and I still wanted to make the 25 minute trip so we made our minds up to go. The others didn't want to chance the trip so they checked out the fare to fly to Corazol and decided that they would leave tomorrow on the plane then catch a bus to Chetumal from Coroza then bus it home to Cozumel. I know I was told the flight price but not sure if I remember. I believe it was $101 US.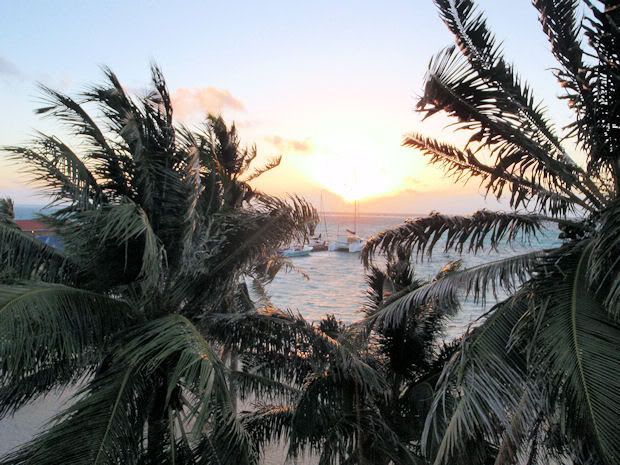 The good thing about traveling with the people we do is that everyone knows their own way home and can get their by themselves with no hard feelings. You go home when you are ready to go. Well, Dave wanted to stay and so did I so we got our tickets to Cake Caulker. I think it is about $20 BZ a ticket.
The boats are a little smaller and continue on to Belize city. If you are early to the pier there are not many people waiting but more keep showing up so the boats are fairly full.
From our last trip we had checked out a few places to stay and the Tropical was one of them on our list and the first place to check out. They had rooms available and the hotel was on the ocean. We opted for a room in the back for $40 BZ.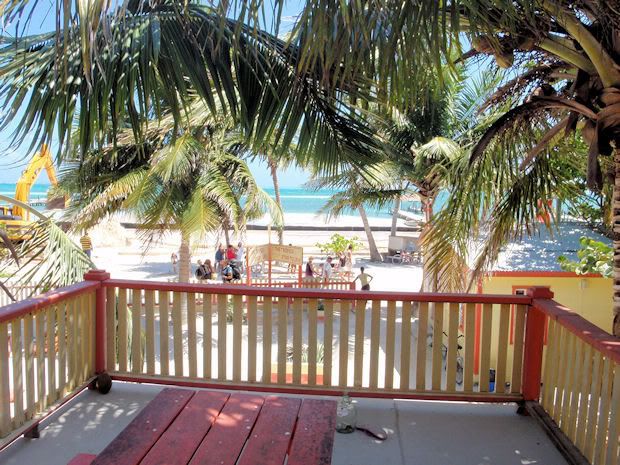 The room was large enough and had 2 beds. The communal deck in the front of the hotel was only a few steps away so what more do you need?
The washroom was even decent.
After getting our stuff in the room we went out and walked around town for a while checking out shops and bars. We ended up back at the Bambooze.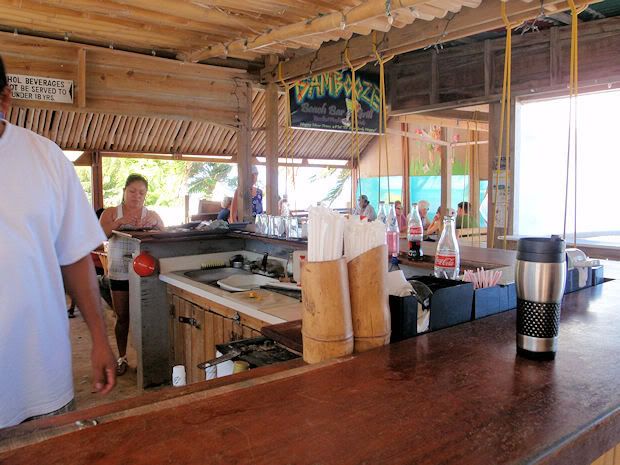 Caye Caulker is a small island with around 1000 full time residents. The streets are all sand and like San Pedo they have a front, middle, and back street. The island is very laid back. You can walk around the town in 15 to 20 minutes. We even ran into some people we new from Cozumel that were here on vacation.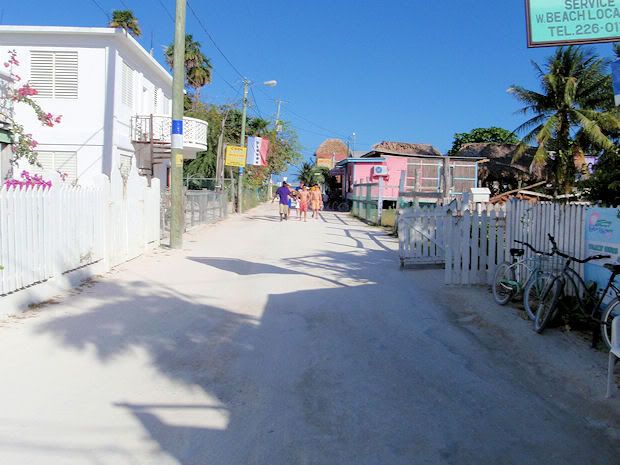 I think Caye Caulker is the type of island you would picture in your mind if you ever got stranded on one. Anyway, there are lots of bars, restaurants, and gift shops now. They are doing some dredging to restore some of the beaches. Election time isn't far off. It looks like there used to be tables and chairs on the beach at this bar.