Waking up this morning was great. It was sunny and warm with a beautiful tropical breeze. The hotel's deck was a good spot to be.
I usually don't eat breakfast but today I was hungry. We managed to find Glenda's which is a local favorite.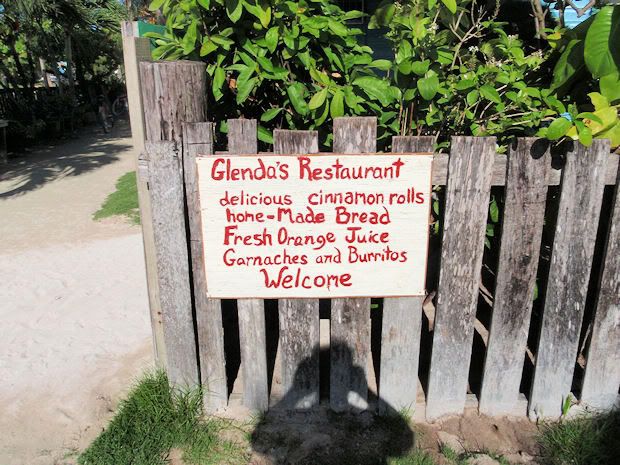 It doesn't look like your typical restaurant but many of the good finds are in people's houses.
Not having much to do we rented a golf cart for a couple of hours. The carts are getting way over priced. They want $10 an hour now. Give up your ideas of having it for a day. Even with a discount it won't come close to the $100 a week I used to pay. Anyway it was fun to drive around even though there is not much to see.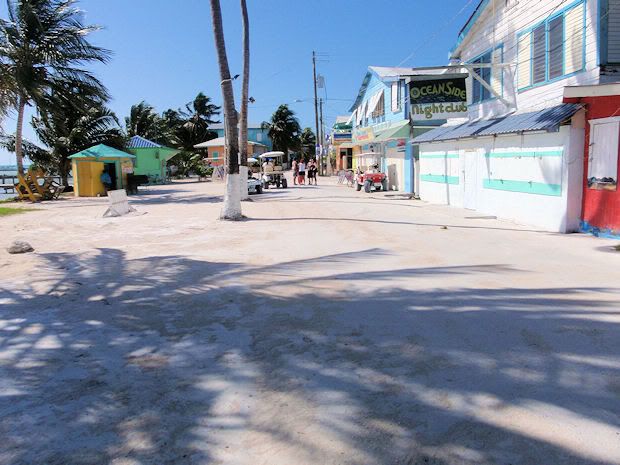 It didn't take long until we were at the end of the road.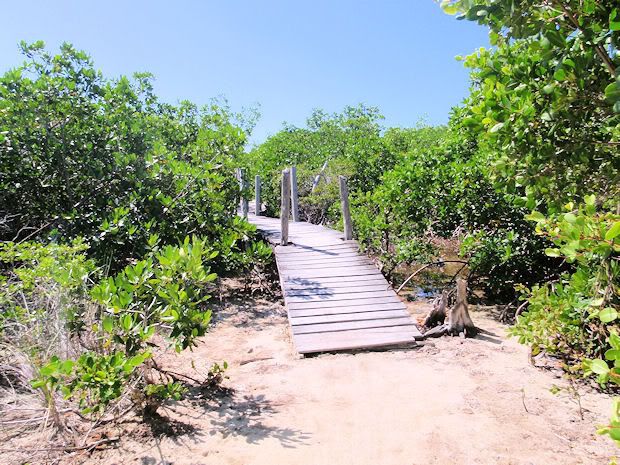 Enough driving around. It was time for a drink.
It seems there is even a smaller version of the chicken drop on the island.
Caye Caulker even has an outdoor movie theater which might have been fun to go to but we were meeting the other couple from Cozumel for dinner.