Today it is time to go back to Ambergris Caye. We decided to take the noon boat back so we could have breakfast first then have a little time to walk around town. We ate on the porch at a small place on front street. The food was good. We were about to leave when my neighbors came walking up the street. They had just arrived by water taxi and were going back to Ambergris on the same boat as we were. They came down to the island for the weekend and are staying at the same hotel as we are. It's a small world. That's three sets of people that we know from Cozumel that were here in Belize for a short vacation.
We walked around town a bit and picked up our final souvenirs to take back to Cozumel. Ended up back at the Bambooze for a few drinks before departing. One of the people we had dinner with last night worked for the water taxi company and met us at the bar. We bought our tickets to Chetumal from him and he gave us the taxi ride back to Ambergris for free. That saved us $20 BZ.
The water taxi leaves from a pier close to the bar so we could keep and eye out for when it arrived. They have a small cart on the pier where you can put your luggage and they will haul it to the boat and load it for you.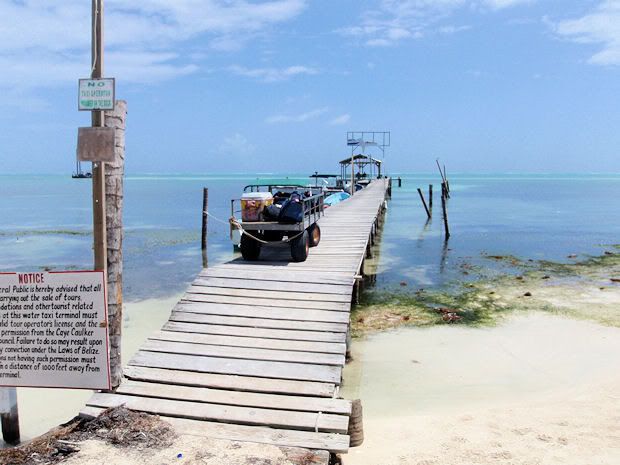 The police have their boat docked here too.
The boat going back isn't very big but it makes good time.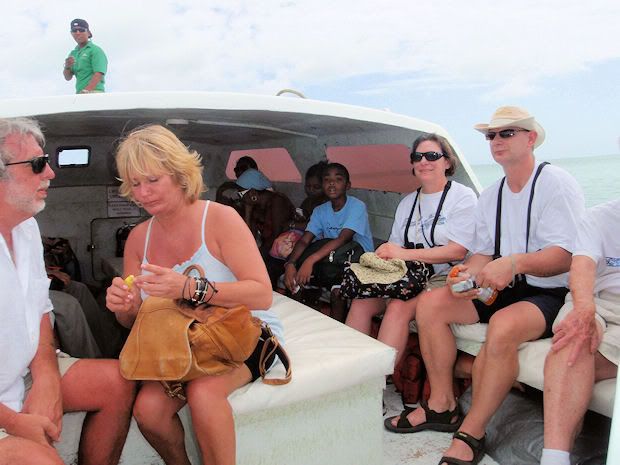 Twenty minutes later we were approaching Ambergris Caye.
We had reserved a room at Ruby's for when we came back so checked in and went to the Tackle Box for a few drinks.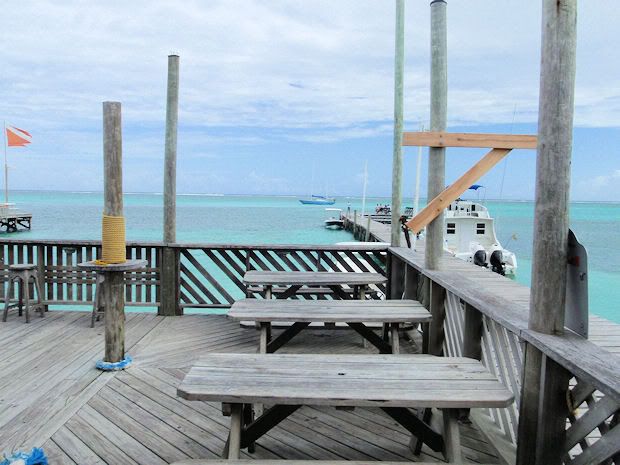 Since we were going back to Cozumel tomorrow we walked around town and down the beach to pick up a few more items we wanted to bring back.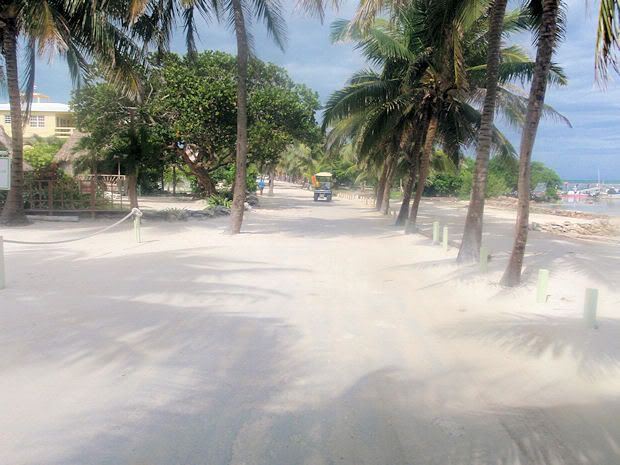 We sat around the deck at Ruby's finishing up the Rum we had left then went our own ways for dinner. I picked up some carry out sweet and sour shrimp.