Today we are leaving Ambergris Caye to go back to Cozume. The vacation is over. Dave, I and my neighbors were up early as the water taxi leaves at 7:30am and we needed to catch that one in order to make it home that night. The hotel office doesn't open that early so we just left the keys in our rooms.
The taxi was a little late arriving so we hung around the pier.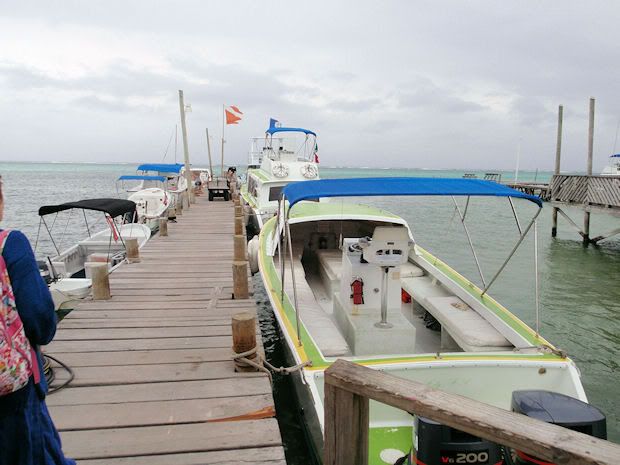 The sea was a little rough today so we managed to get a seat in the back.
Once in Chetumal we cleared customs quickly and took a taxi to the bus station. We had no idea of the bus schedule but wanted to take the next one to Playa del Carmen. We had to wait a little over an hour so went to look for a cold beer and something to eat. There are a couple of restaurants around the bus station but none of them sell beer. I guess I have to wait.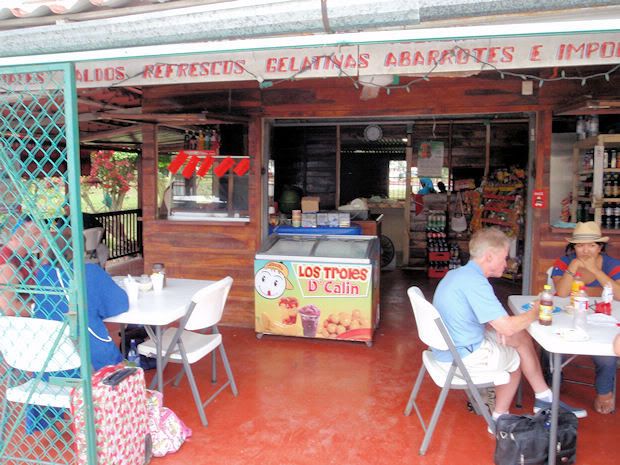 The tickets we purchased happened to be for an Executive Bus because that was the next one leaving. The tickets cost around $30 to $50 pesos more but were well worth the extra expense. I've never been on one before but they hand out free drinks and headphones while you are boarding. The seats are larger and recline further back. There are also his and her washrooms along with more TV monitors to watch the movie on. I would take these busses anytime.
The trip was good and the ride back was excellent. I now have a cold Dos Equis in my hand and am leaving Playa for Cozumel. It was a great week.