San Pedro and Caye Caulker are more of the type of islands you picture in your mind than Cozumel is. They have more of a tropical feel. I couldn't live very long there as compared to Cozumel. They are to small and there is not enough to do. A week is good.
It doesn't take much time to get back to everyday life. I get up in the morning and turn the hot water tank on so I can take a shower. Electricity is expensive and you have to conserve were you can. While that is getting warm I make breakfast for my neighbors. I don't eat breakfast but it's something to do. For the last 7 years the house has been kind of a gathering place in the mornings for a couple of hours where 5 to 6 people come over for coffee and gossip a little. I stay for a little to get caught up on what is happening on the island then take my shower and go to Mega for beer and ice. Time is now between 10:00 and 11:00am.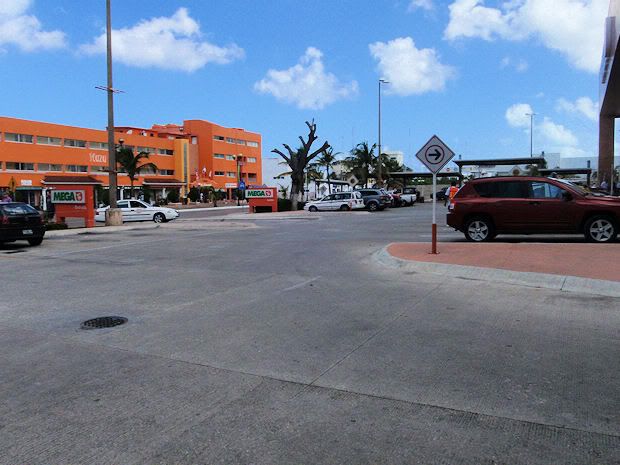 Once I get back from the store I normally have about an hour before someone else stops over and I end up going out for a couple of drinks. Today we went up to see how Wet Wendy's new place was doing. It's called the Thirsty Cougar and is on the waterfront.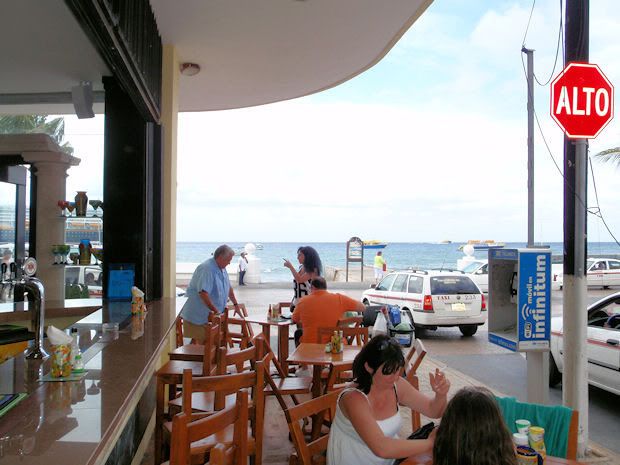 They switch the staff between the two places once a week so you always know someone that is working.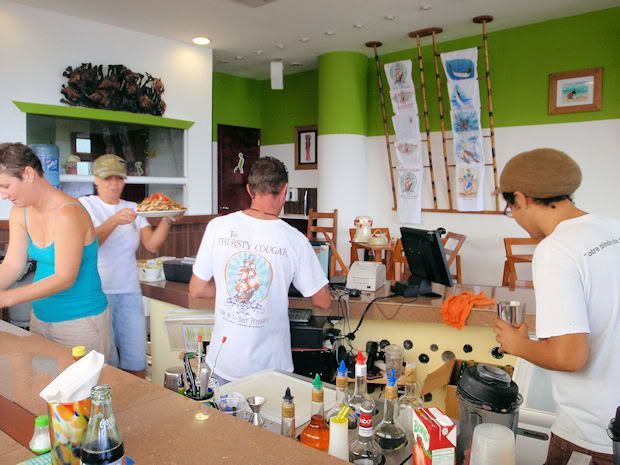 The food is still good. This bar is more for walk by traffic and cruise ship passengers but it's still a fun place to go. The only problem I have with going there or many other places in town is trying to find parking. I used to go into town every day but now I find myself going to places right outside of town where I can easily park. It's getting close to 2:00pm now and time to move on.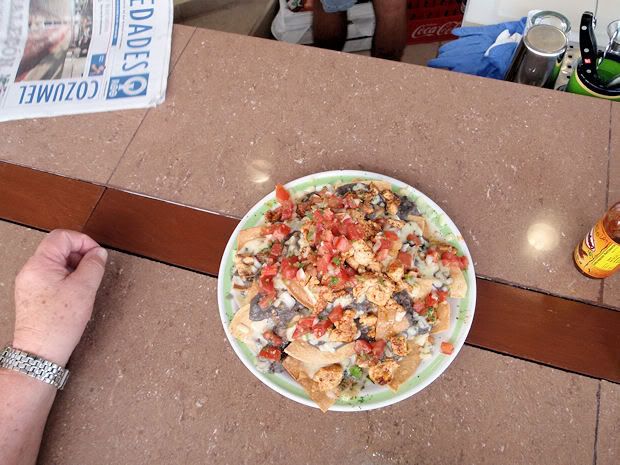 After a walk back to the parking lot and paying my $16 pesos I am on my way again.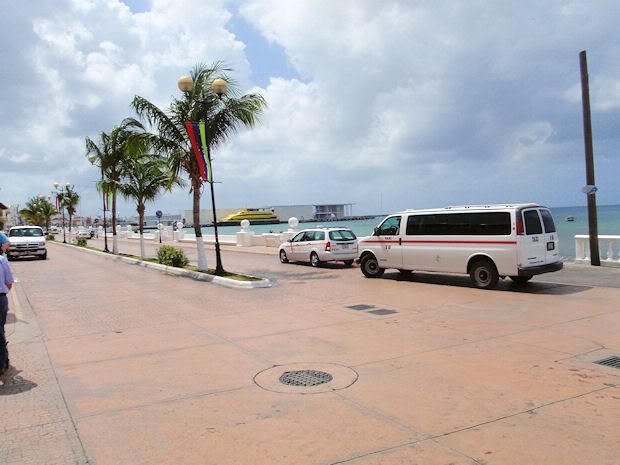 After a 5 minute drive I get to my next stop. A nice little place on the water with $25 peso beers and a nice view of the ocean.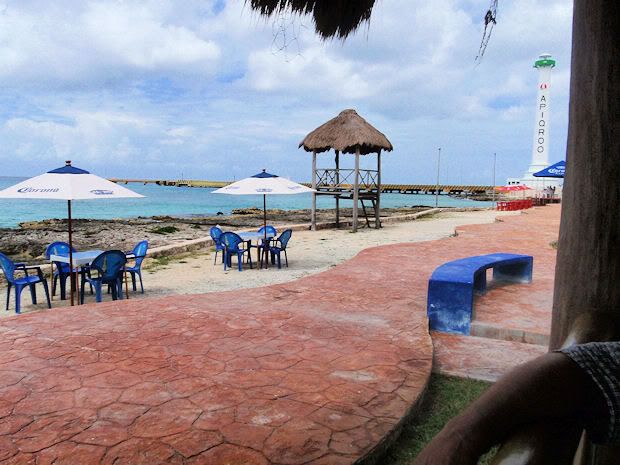 It's going on 4:00pm now and we decide to make one more stop. It's on the way home anyway.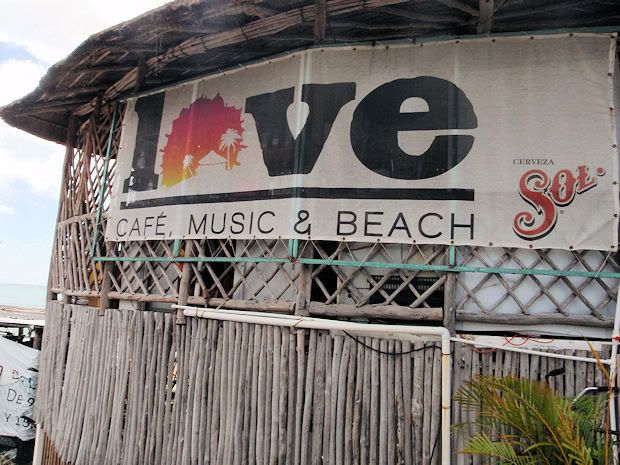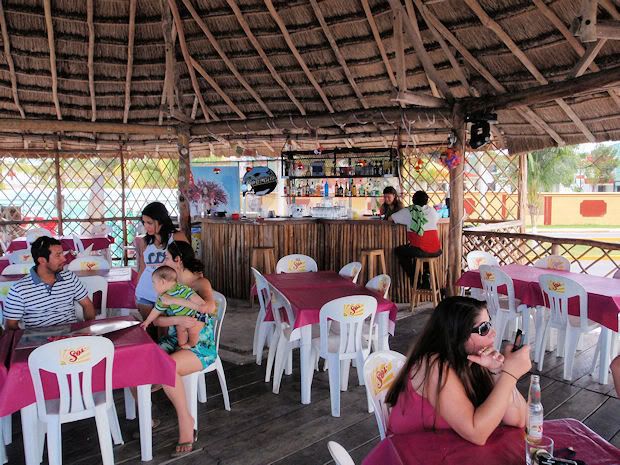 I like cantinas but on a nice sunny day I would rather be outside with a great view of the water.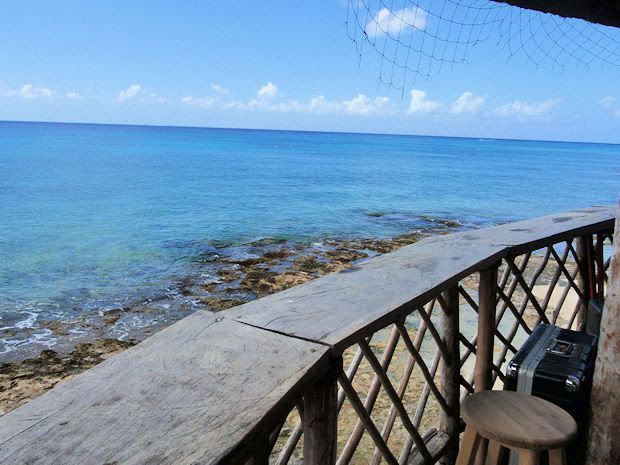 By the time I leave here it is time for sunset. Another major decision has to be made. Do I want to go watch the sunset and get something for dinner or go home? Tonight I'll go home and make something there. I have to rest so I can do the same thing tomorrow.