I was up and out early this morning. I had to drop my friend off at the ferry so he could catch his flight out of Cancun. He's been here for 3 weeks so that means I have been here for a little over a month. Time goes by quickly. The town is pretty empty this early in the morning.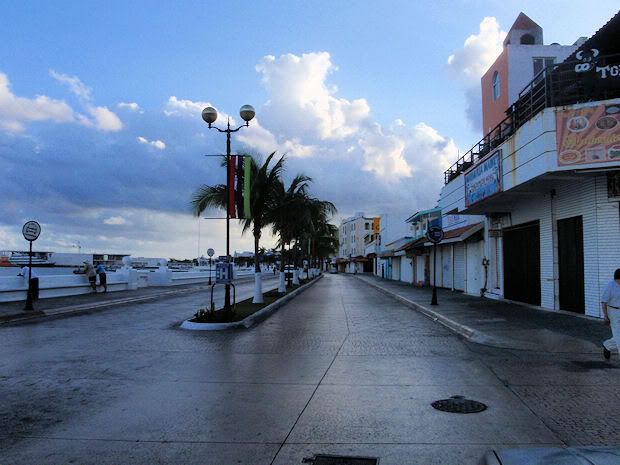 It's was to early to buy beer and ice so went home for a while. I've been looking at the exterior walls and they are badly in need of painting. Being the good tenant that I am and the fact that I have been hanging out at the bars to much I decided to give myself something to do and paint the exterior of the house. I borrowed a power washer to get the some of the chipping paint off and got to work.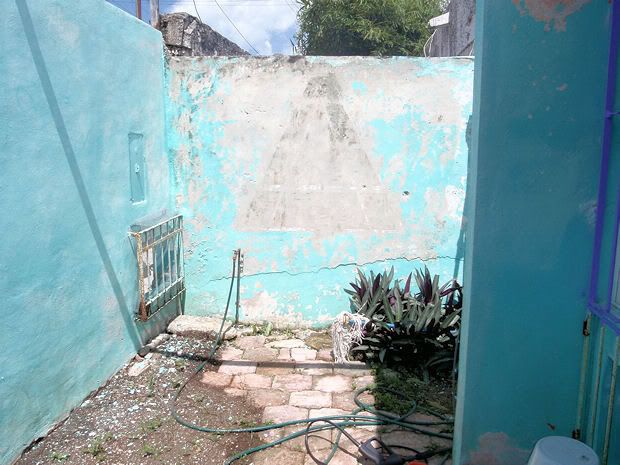 I put in a couple hours of work but had to quit as I was supposed to meet Mauro (the guitar player) at Wet Wendy's around noon.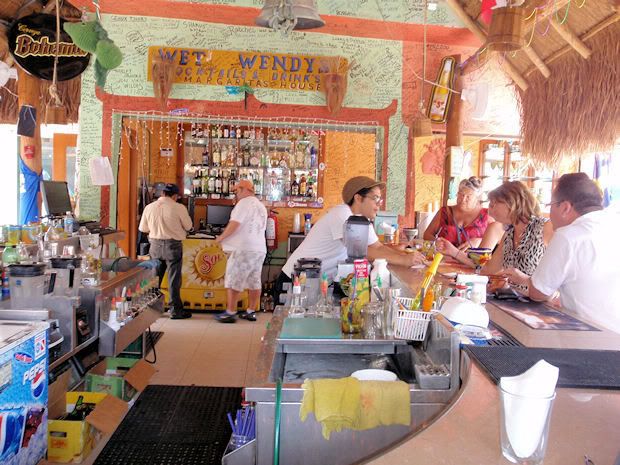 I had told Mauro that I would drive him over to the east side of the island so he could try to make some extra money singing at a few of the places over there. We stopped for beer and ice then went to the Tequila Factory so he could maybe catch some of the tour groups having lunch in their restaurant.
That didn't work out very well. He made $20 pesos and we had two beers in the parking lot from the cooler.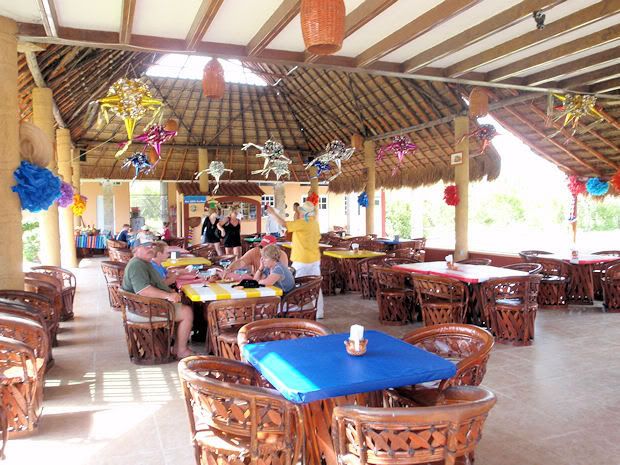 Our next stop was at Mezcalitos.
That didn't work out very well either but they had a nice view. He made another $20 pesos and we had another beer.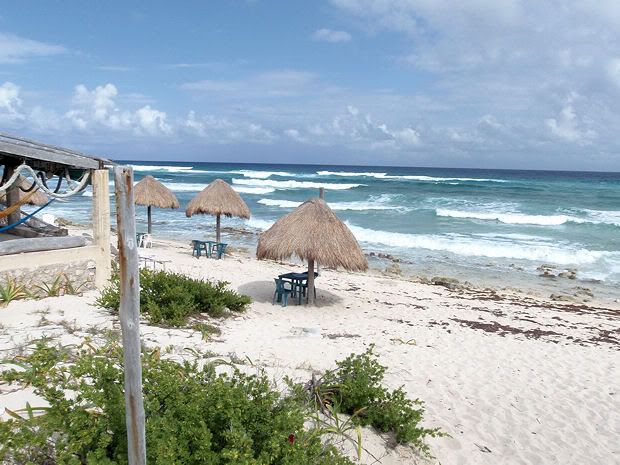 At this point he is not feeling in the best of moods. I talked him into stopping at Coconuts because they always have a good crowd of people.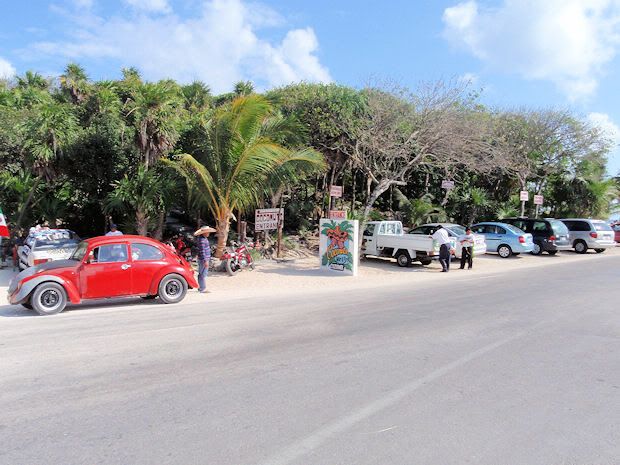 Coconuts had a few people but none of the tourists were into buying a song. We had a couple of more beers the went back to town. He made a total of $40 pesos and I spent $140 pesos. I guess it was a good afternoon.
Mauro and I went to Wet Wendy's and had a couple of more beers. He wanted to be in town to check out the dinner crowd to try to make his daily expenses. It's hard to make a living as a singer. I need to get home because I am leaving tomorrow with my neighbor to go to Tulum. A friend of ours lives outside of town and we told her we would try to stop by and say hello. We'll spend the night and come home the next day. There's no hurry so we'll catch the 11:00 am car ferry over.