Gordon and I were catching the 11:00 am car ferry over to the mainland so we were up fairly early. It doesn't take much to pack for an overnight trip so we went to Mega for some beer and ice then over to La Palpalia for beer while we waited for time to pass so we could get in line for the ferry. We're taking Gordon's car over as it has air and they just bought it down there so it is ready for a test drive.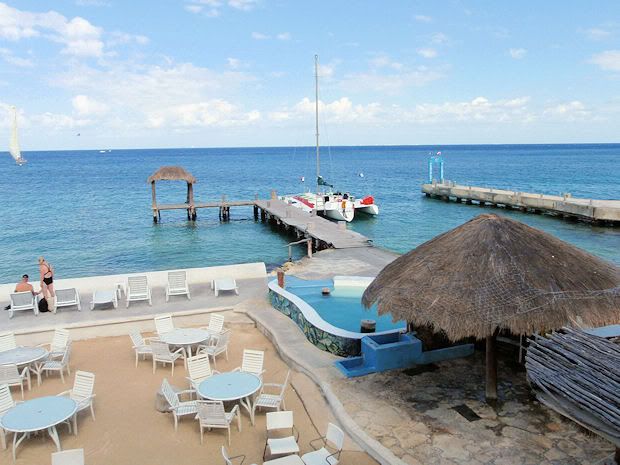 There weren't many people here except a few waiting to go out on a snorkeling tour. Beers are $25 pesos and we only had two. One of the reasons we stopped here is we could see when the ferry was coming from Playa so we new when to leave.
Gordon didn't feel comfortable driving the car up the ramp on the ferry so I drove until we got on the ship. By the time we got in line they were just starting to load.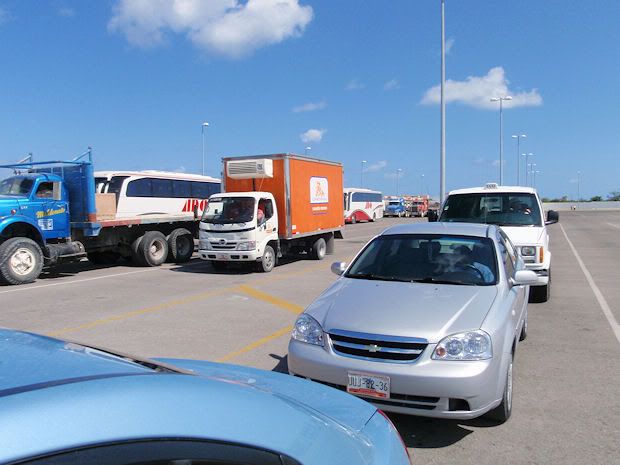 I've seen many people not be able to make it up the dreaded ramp and have to park downstairs.
Once your car is parked you have to go to the lounge area where the cashier is and pay your fare. It was still $380 pesos plus $60 pesos for me as I was a passenger. The driver rides free. The view from the ship is wonderful. It only takes about 1/2 hour longer than the passenger ferry and I think the ride on either one is great.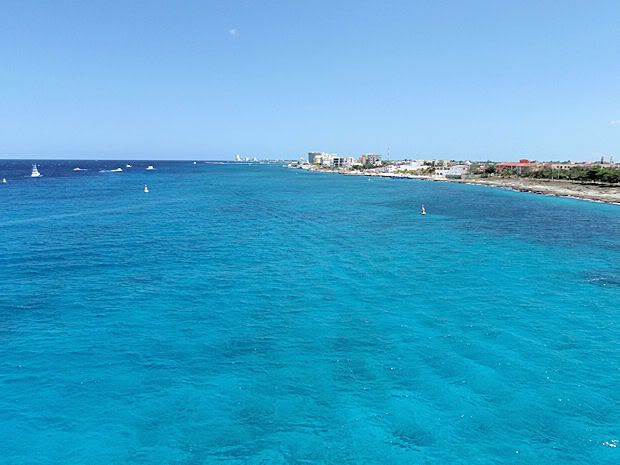 It's a good day to be on the water and it wasn't long before we were off the ferry and on our way to Tulum which is about one hour down the coast. We made it in 35 minutes with Gordon driving. I don't go that fast.
Once in Tulum we stopped for some lunch. I had e-mailed Trudy that we were coming but never got anything back. We don't like to impose on people so grabbed a bite to eat at Camellio's first.
Camellio's probably has the best seafood around at decent prices. We had a couple of shrimp tacos and a couple of beers.
It's about a 25 minute drive from Tulum down the Coba road to Franciscio Uh My where Trudy lives. She is about 5 minutes outside of town in the jungle. She and her boyfriend have been building the house for a couple of years and the building is coming along as the money comes it. She is a retired school teacher on a limited income and everything is paid for as it gets put up. They had to put the road coming into their property.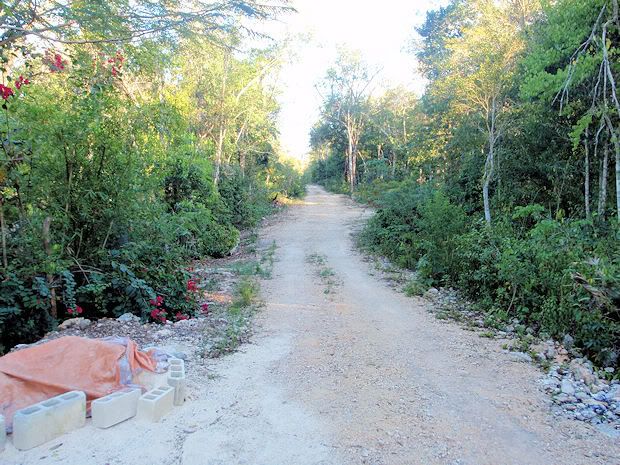 They have been living in the first floor for about a year now and are and are finally getting the second put on.