This morning we were up and ready to go but realized that we never told Trudy when to come back and pick us up. We did say that we would take them out for breakfast but never agreed on a time.Trudy finally showed up around 10:00 am. We wanted to try someplace new so left Coba heading towards Tulum thinking that we would find a place open. After stopping at a couple of places (there are not many places on that road) we found one that was open.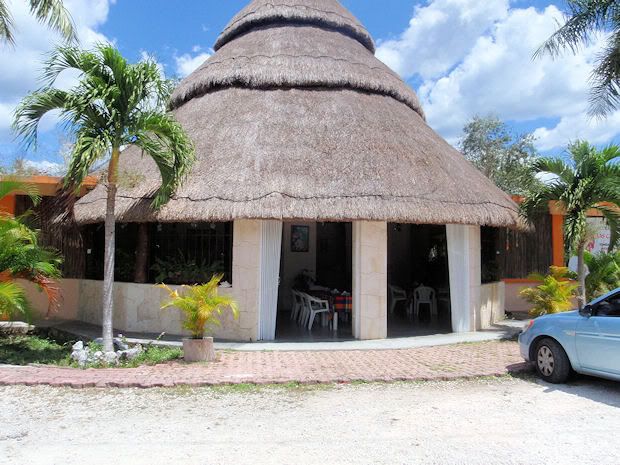 The outside looks small but the interior was huge. The place looks like it was set up to handle tour bus groups. It had washrooms that could accommodate at least 15 people at a time along with a huge dining area. We were the only people there. I guess they are getting ready for the future. They even had a large gift shop.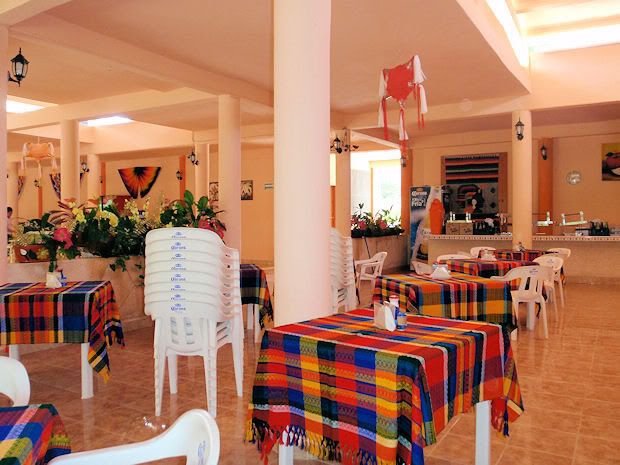 The property was nice along with the views of the jungle. I had no complaints about the food except it took a while to be served. I don't think they are used to having customers.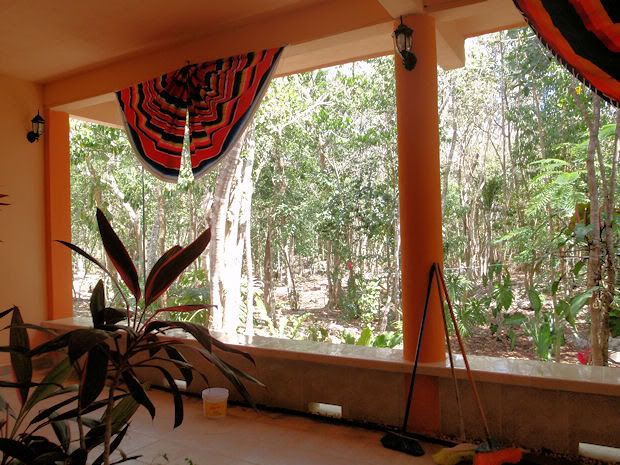 We took Trudy home and left in a hurry as we wanted to catch the next car ferry home. On the way back to Tulum we realized that even if we broke all records we still wouldn't have enough time to catch it. We are stuck here until 6:00 pm so let's go down to the beach.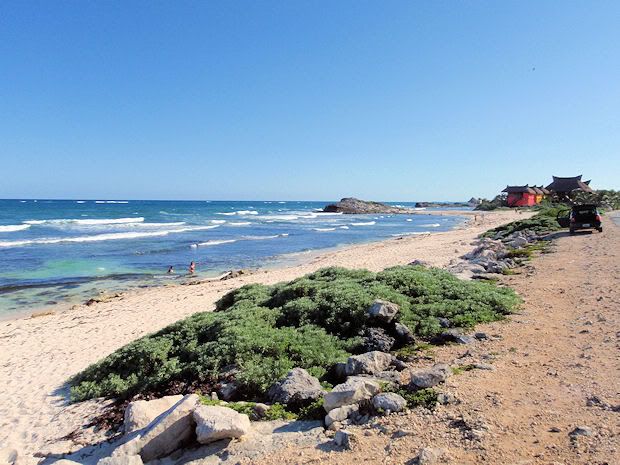 I love Tulum but it has changed so much. I stop by every year but something hit me this time. It used to be there were maybe a dozen or so places you could stay at. All the names were familiar but now there has to be well over a hundred places. Prices ranged from $80 pesos to $600 pesos a night depending on what you wanted. There were always quite a few people but most were backpackers. It was a great place to just relax and get away.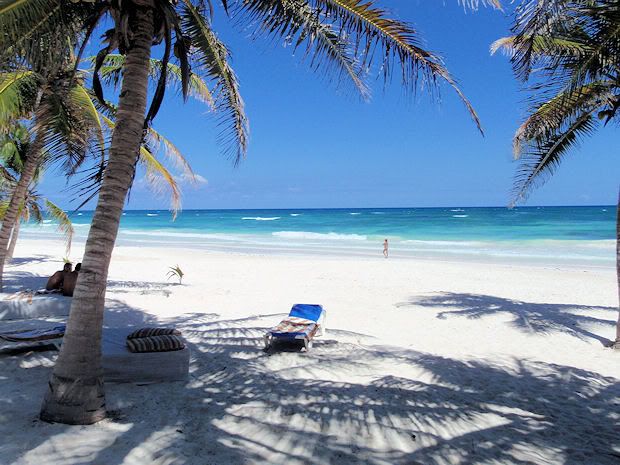 The beach is still one of the nicest in Mexico but with the number of tourists coming now it will never be like it was.
I have probably stayed at Cabanas Tulum a dozen times. I don't even recognize it today with all the remodeling they have done except for the layout and the area. There is a restaurant there now called El Bistro which looks like it took the place of their old one.
We stayed and had a few drinks at the bar. Everything is nice about it but somehow I feel enclosed.
I wanted to go down to Mar Cribe which is now Marachi Beach. It is a little south of the ruins and is one of the nicest public beaches around.