Over the next week not much new was happening. I did my normal run for beer and ice. My neighbor had some people visiting that he was putting up at the Reef Club and I didn't want to go down there everyday with him. I had some painting I wanted to get done so I set out to do that with a goal to accomplish. A few of the walls have never been painted before.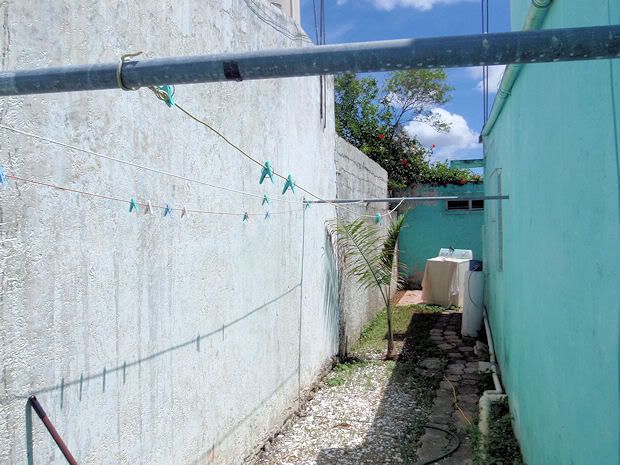 I've never been to a paint store in Mexico before and I was shocked at the price of paint. I wanted to use the same color and type of paint that my landlord used before and it was $360 pesos a gallon. This is at Comex.
I also had to purchase primer at $96 pesos a liter. Anyway, I got started by power washing all the walls, did a coat of primer, then started painting. The temperature get pretty hot when you are inside enclosed walls and it's 85 degrees outside. I was making progress one wall at a time.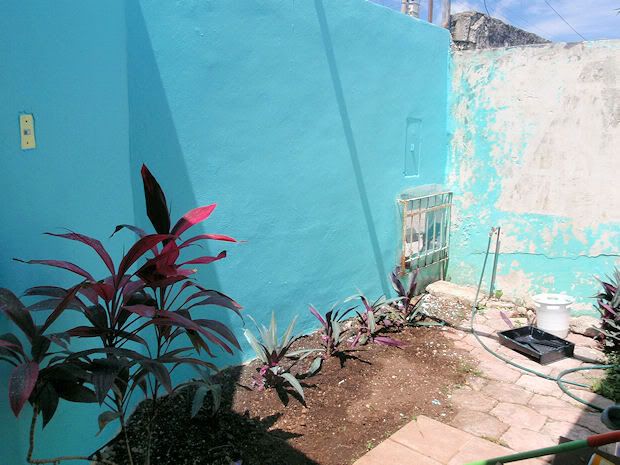 Even if you are working a break is still needed. I found myself up at Wet Wendy's more often than I usually go. People at a bar understand what you are going through and will even drink to them.
My neighbor would be sympathetic with me and bring his friends with him and drag me out for a little while. Mauro was always around to cheer us all up.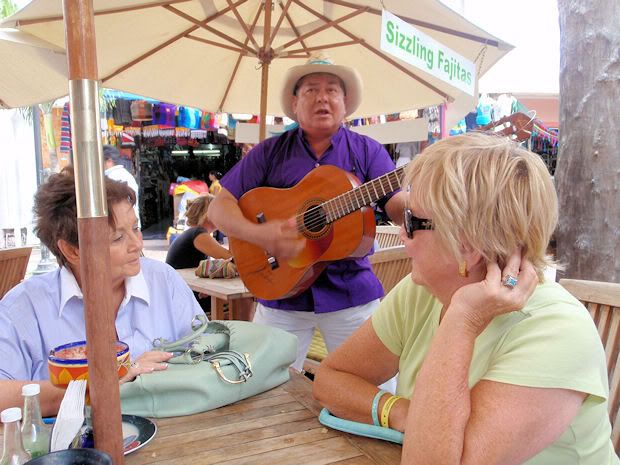 Painting can get on your nerves. I would even go down to Kelly's for a change of scenery.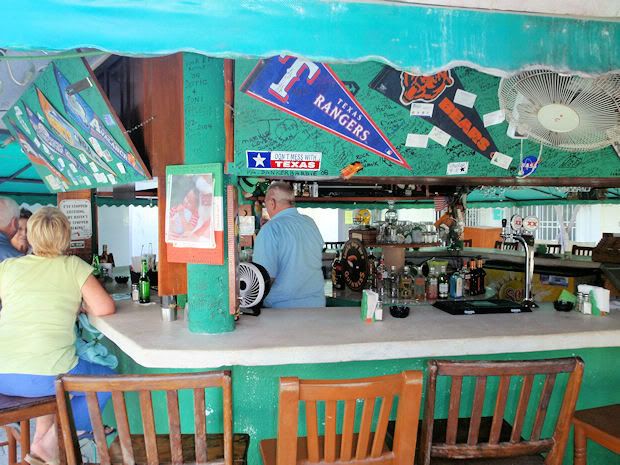 When my friend was here he wanted non-alcoholic beer and no one had it. We were at Kelly and Gene said he could get some for him. He hopped on his moto and took off. We waited around 1 1/2 hours for him to come back but he never did and we had to leave. Today when I was there he produced a can of it. If you are with someone that drinks NA beer, Kelly's is your place to go.
I even got out a few times during my term of employment to see the sunset out at La Hach.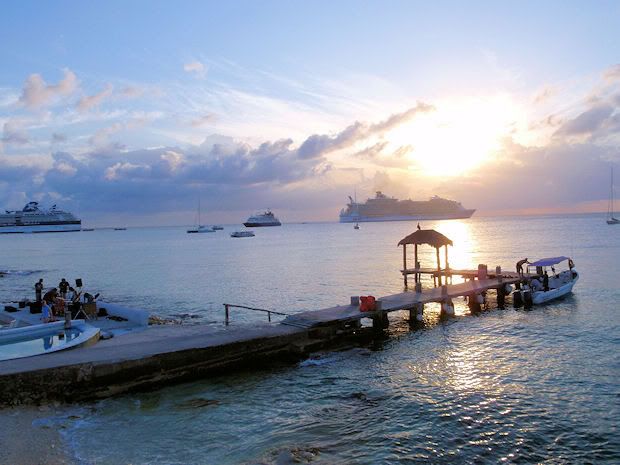 During one of my visits to La Hach Sam (the owners wife) told me Arturo was back in town and again working at Villa Blanca. I stopped by to say hello.
It's been a busy week and my neighbor's friends are gone and I am tired of painting. It's time for a break. You might not think it but any time you have friends visit it's a lot of work. Entertaining people is hard to do. So is painting. We are going to have a block party tomorrow. While on one of my breaks in front of the house I did get to see this guy come walking down the street. He even scared the dogs. He must have been at least 3 1/2 feet long or larger. He climbed into a tree across the street and we never saw him again. One kitten did disappear from the neighborhood..