I had to cancel the block party because a few dates we had planned interfered. We just pushed it up a couple of days. I know this is boring but I went out and picked up beer and ice. I also went out and bought 5 gallons of paint that cost me almost $2000 pesos. I thought I would get a little more painting done. I had to be done fairly early as we had a dinner get together with some people on the boards.
Everyone was to meet at Tony's restaurant. Tony doesn't sing anymore but Mauro came along and filled in for the music. It's amazing how many nice people you get to meet through some of the forums and most share the same interests. Dinner was great and I think all had a good time.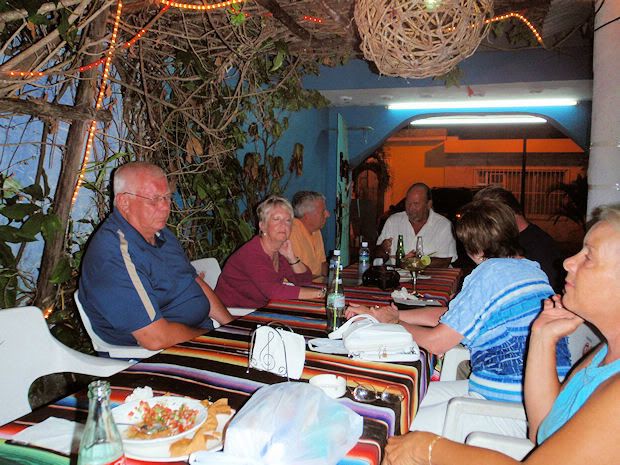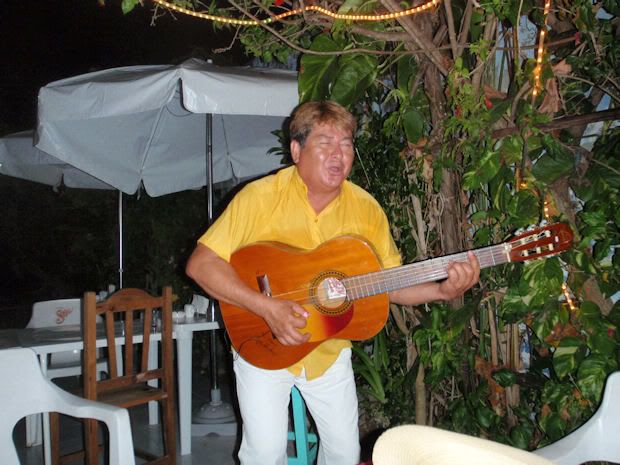 Tony was looking good. He has had a couple of strokes in the past few years and is one of the best people you will ever meet on the island. If you ever get into any trouble or need help while there, He is the person to call.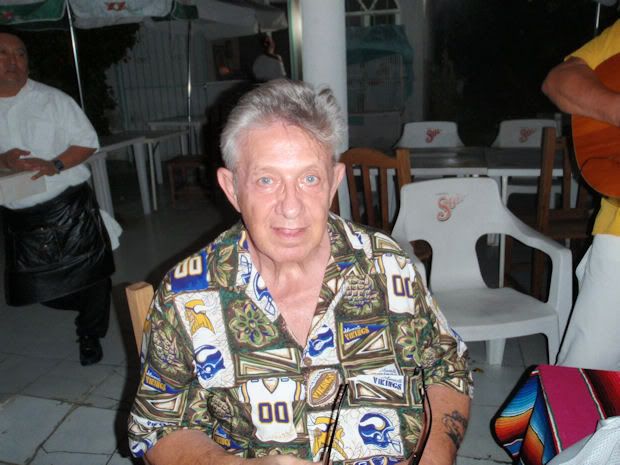 After dinner we ended up at Wet Wendy's for a few drinks and a jazz session they had going on.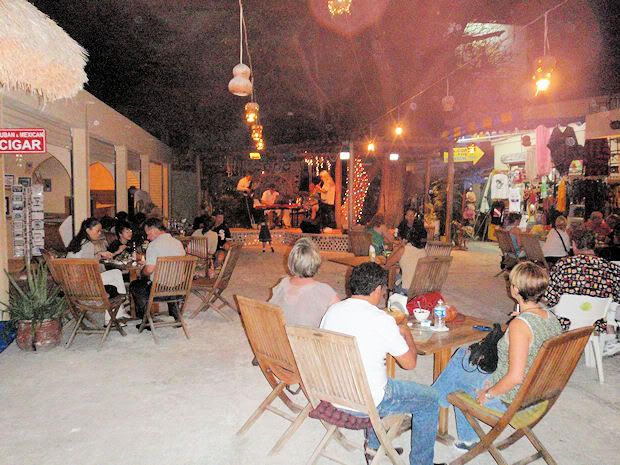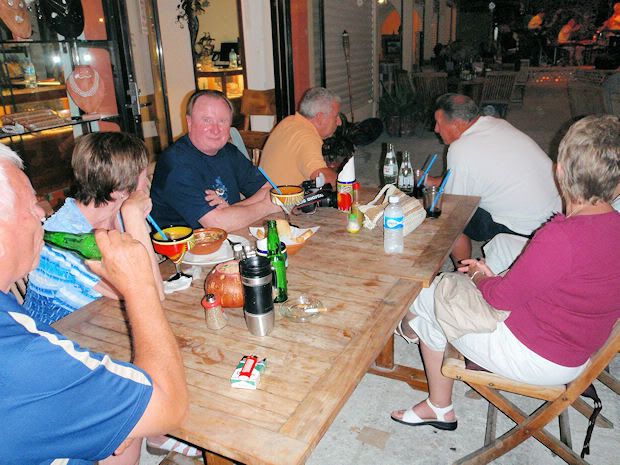 Today is different. A friend I know who has a restaurant in Maryland is on the island now and we are going to make pizzas for the Villa Blanca Hotel tomorrow. Arturo already approved our use of his kitchen. His name is Chef Dave and he has a small restaurant on Chesapeake Bay that only seats 300 people. He added pizzas to his menu a while back and went to school with the World Pizza Champions to learn their secrets. Trying to find the right ingredients on an island for the dough can be hard not counting the sauce. I think we hit every store on the island and finally had to settle with what we got.
Today we are just making the dough as it has to rest overnight. When you are in a kitchen with no air or ventilation and the temperature is 85 degrees outside it gets hot. We made around 12 lbs. of dough.
We ended up with around 15 dough balls. There was no room in the kitchen refrigerator to store them over night so we stored them in the one that was in his room.