This morning was the same as it has been. Beautiful outside but definitely getting warmer. I did my beer and ice run and also picked up some mushrooms, onions, green peppers, and shrimp for the pizzas we are going to make tonight. I saw that the back of the Explorer was getting a little crowded with garbage so cleaned that out.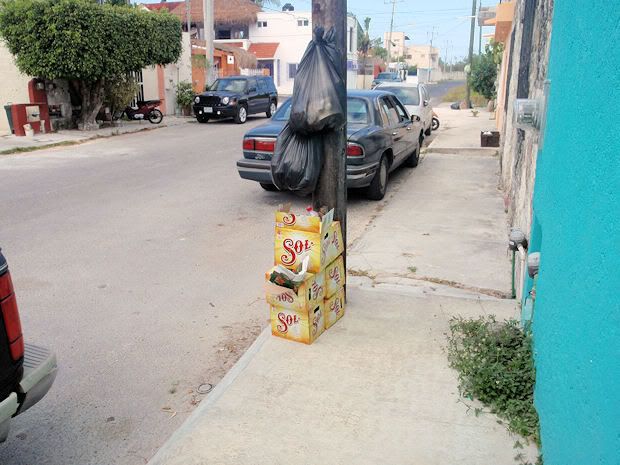 I met Dave at Arturos restaurant at the Villa Blanca Hotel. We had a few drinks and checked out the kitchen to make sure we had the oven going early.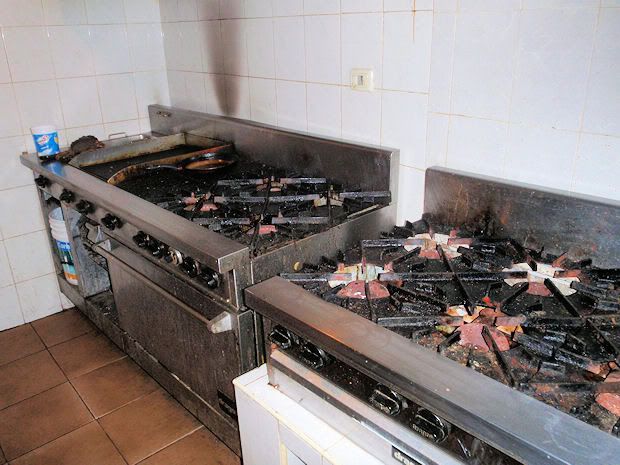 I can never remeber the chef's name at the restaurant but it's something like Fungo. He turned the kitchen over to us. That is hard for a chef to do. He even came back and helped wash dishes.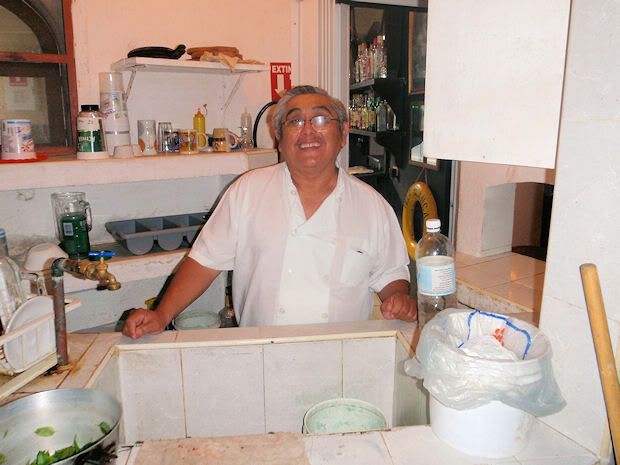 We made the sauce and the waitress there brought us fresh basil from her garden as we couldn't find any in the stores.
The pizza making started when people started coming in.
Dave was showing me how to push out a pizza. It takes a lot of practice.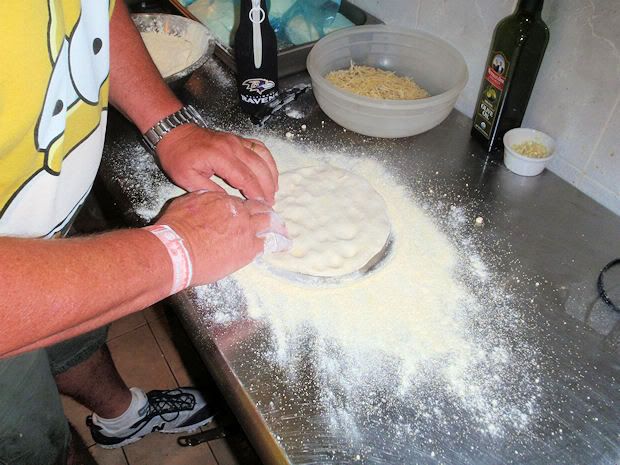 The making of pizzas and drinking of beer began.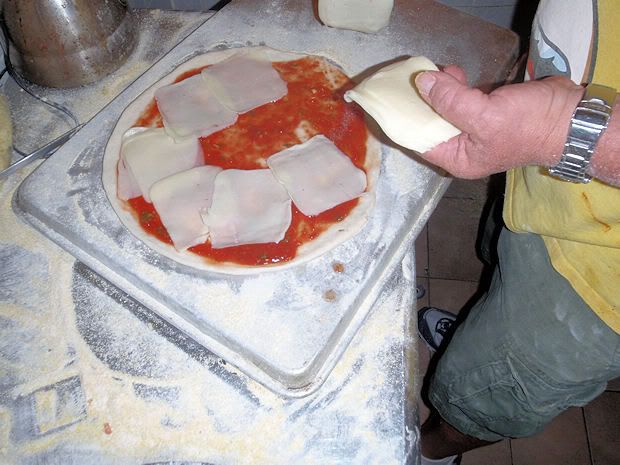 I think we made 13 or 14 pizzas. Everyone enjoyed them. I think we even got a few tips.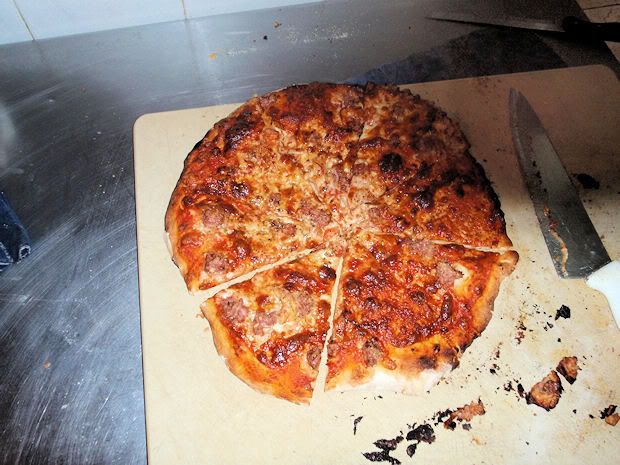 I invited some of my friends and Dave invited his dive boat crew and their families. The pizza was free and anyone staying at the hotel could eat also. I think Arturo made more money selling drinks tonight than he makes on selling food. There was a good crowd at the restaurant.