Today is the day of our block party. I don't remember when I started having them but I think they began around 8 years ago. They used be held up on the north end of the island on the water starting around 2:00 in the afternoon. The mosquitos would get bad around sunset and it was a hassle hauling everything up there then having to clean up after quite a few beers. This is from 2005.
Now we have the parties on our block and it's much easier. I say we because my neighbors split the cost with me. Still there is a lot involved. I don't have a local phone so word of mouth has to be used to invite people unless I run into them. Tables, chairs, and other items have to be borrowed. There is lots of shopping and prep work for the food. Music has to be arranged. This morning I went out and bought a few case of beer and lots of ice just in case. Usually when people come to a party they bring there own drinks and most bring a dish to share. Setup begins early.
The Americans come early and leave early where the Mexicans come later and stay until the end.
We have plenty of BBQ ribs to go around.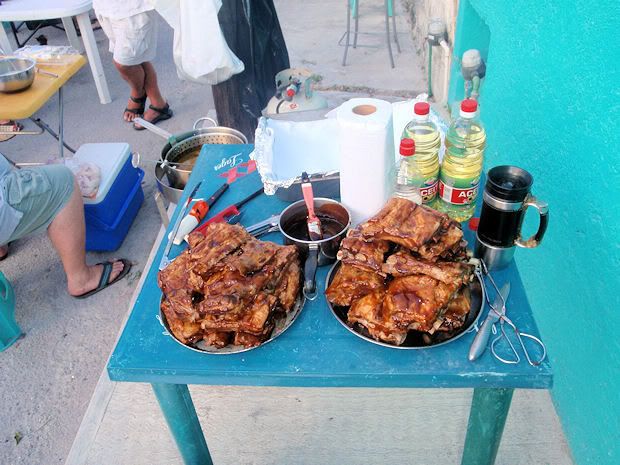 Mike is my neighbor on the corner and always brings his deep fryer and cooks chicken, mushrooms, and onion rings.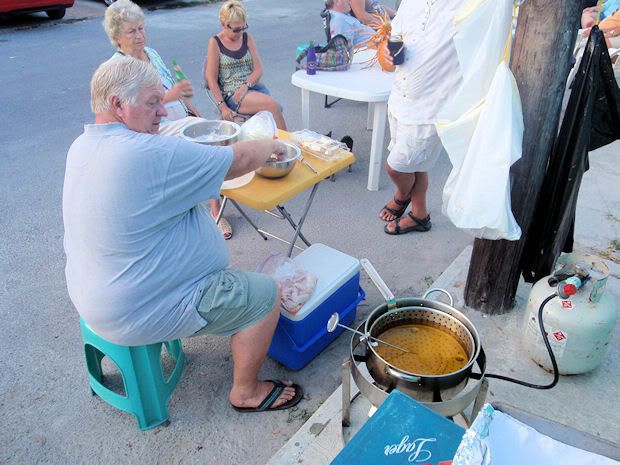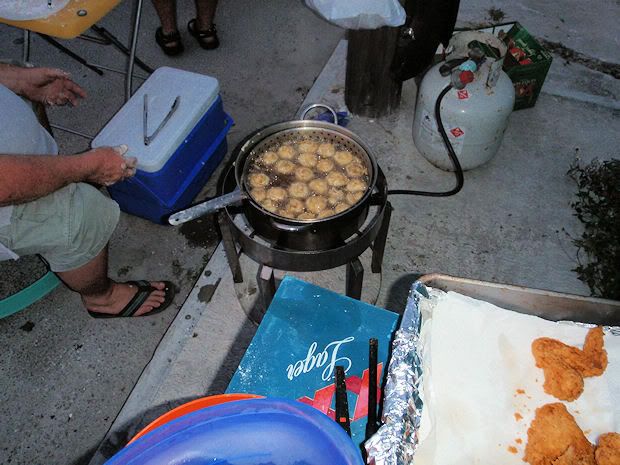 The grill is going and food is coming out.