I got my normal stuff done this morning like shopping and picking up beer and ice. Yesterday I was told that it is Easter so we planned a dinner at David's place. We got a surprise when David's neighbor Steve said a friend left him a $100 tip for letting him stay at his house for a week and he would pay for the food and alcohol. It worked out good. David was at home cooking the pork roast and vegetables while I was making dinner rolls and mashed potatoes. Other people would bring more dishes.
I arrived at David's house early and took a photo of his banana plant. It looks like it is doing good and has a lot of potential bananas on it. I didn't know very much about bananas but looked it up when I got home as I want to grow one. Banana is the largest flowering plant and is not a tree. One plant only produces one set of bananas and can have as many as 160 or more bananas on it. It takes around 9 to 12 months to grow and produce. I need to try and grow one.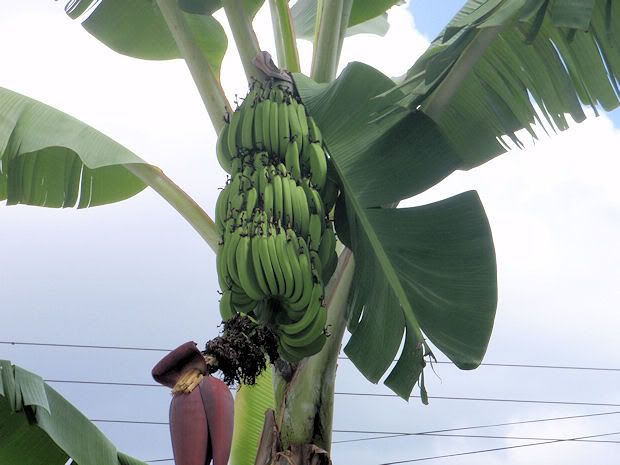 On the island you really have to do something to keep yourself occupied. Having a party is one of those things. It's just a time to get together with friends and do something. The dinner looked great and tasted just as good.
We had quite a few people show up and everyone seemed to enjoy themselves.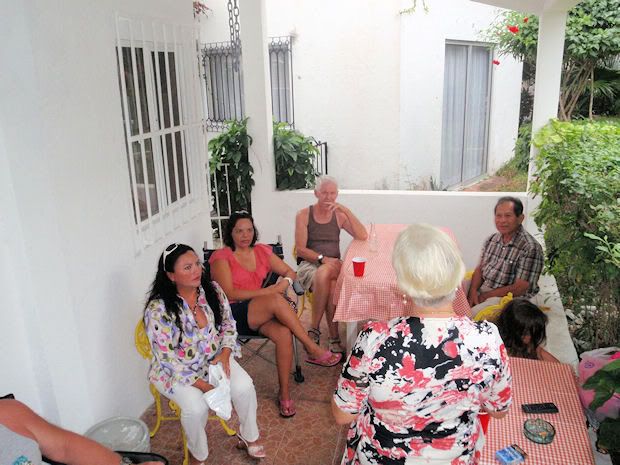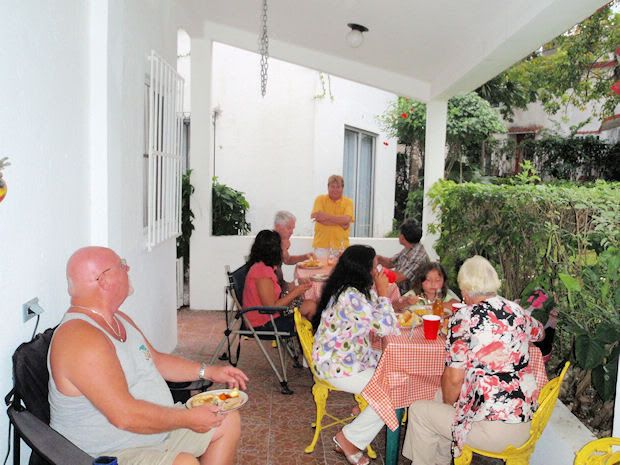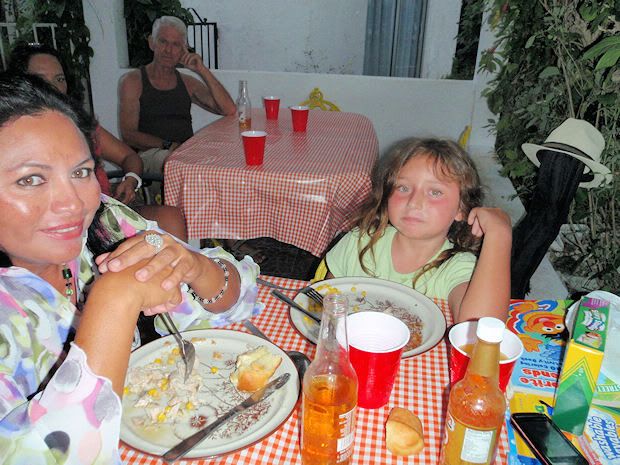 Mauro always brings his guitar when he comes and he played for us after dinner. It was another good day.