I went and picked up beer and ice this morning only I needed to get a little extra. Tonight we are going to camp on the north east end of the island. You take the dirt road before you get to Meczalitos. David has a friend that owns a piece of property up there so his neighbor Steve, David, and I are going to spend the night there. It's just something else to do but we have to pack the Explorer first.
It can be a rough road but we are only going a couple of kilometers.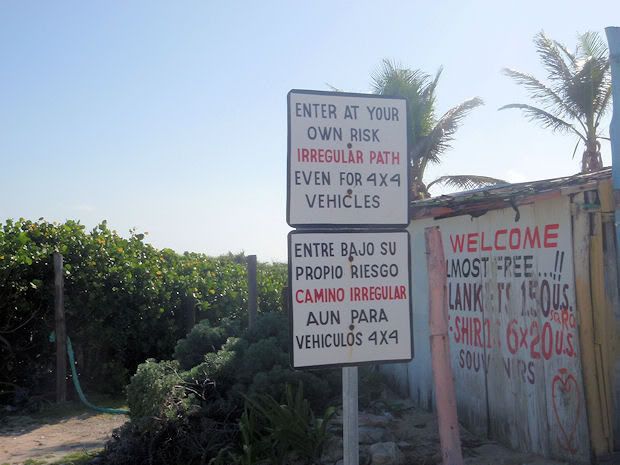 The area and beaches on this end are beautiful. Who wouldn't want to own a piece of property up here even though you can't build much .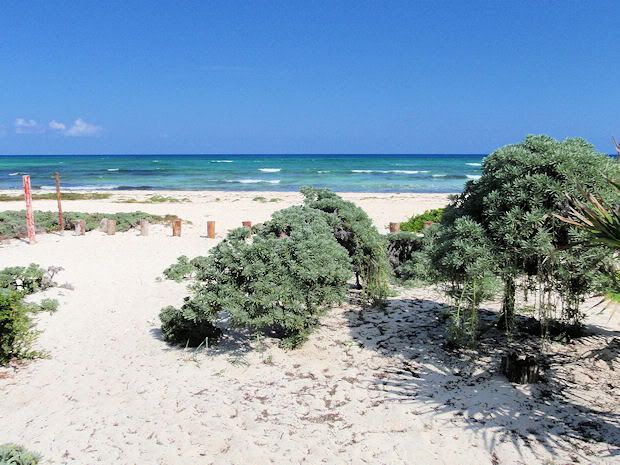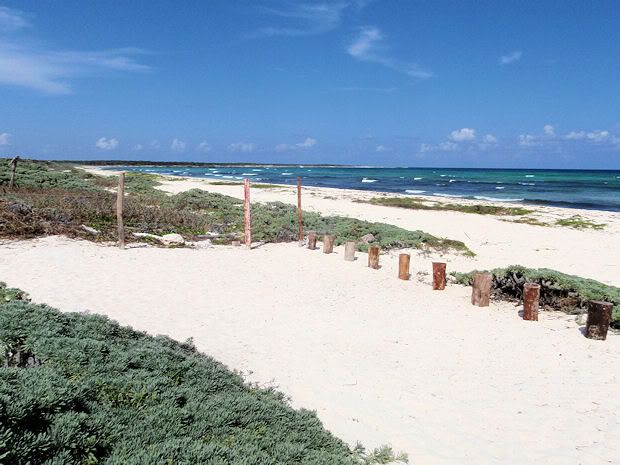 A few property owners have built small areas for shade but that is about all you are going to see. I don't know if they even do the dune buggy tours up here anymore as the road is overgrown with grass. You might see a few people and the military but that's about it.
We had a few beers and got our camp set up.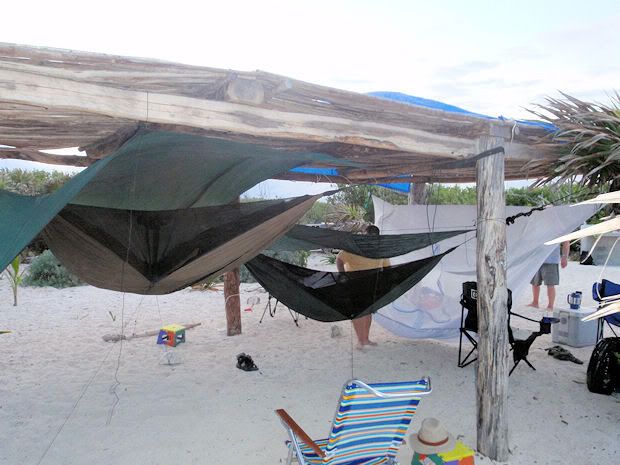 This is a view from where we are sleeping.
No camping trip is complete without a campfire so we got ours going. There is lots of dried firewood around so that's not a problem.
This is our view looking west towards the sunset.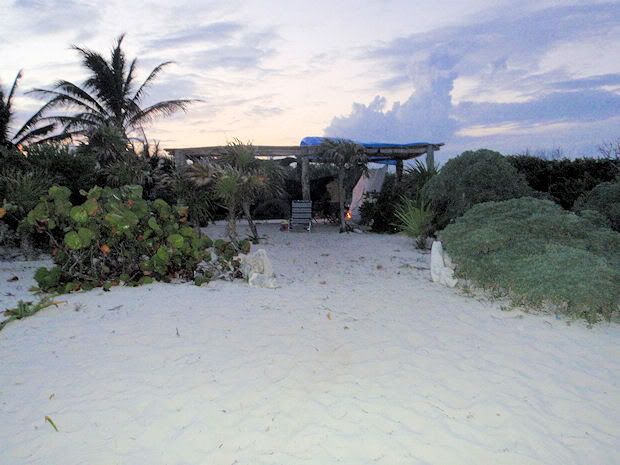 Everyone brought something for dinner so we had a good meal and quite a few drinks while sitting around the campfire and enjoying life. It's nice to get away from the big city life of Cozumel for a little while.