No beer and ice this morning. I have to catch the early ferry over to Playa and a few things still have to be done before I leave. I had the house cleaned yesterday for $200 pesos. The fridge needs to be unpluged and the door blocked open to prevent mold. The gas and water have to be shut off. Some of the windows need to be left open and I keep a couple of fans going so there is a little air circulation. The last of the garbage is taken out and David shows up to take me to the ferry pier.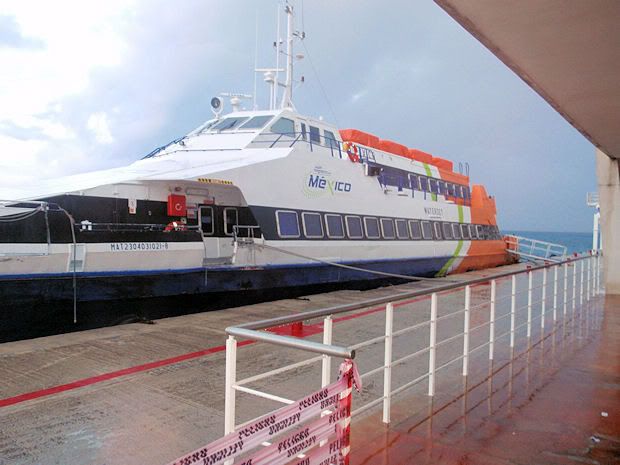 I still think this pier is one of the ugliest structures on Cozumel. Sometimes there are tables set up where they check your luggage and sometimes not. The luggage carousel that they use for incoming passengers is about as secure as the ones at the airport. They're not.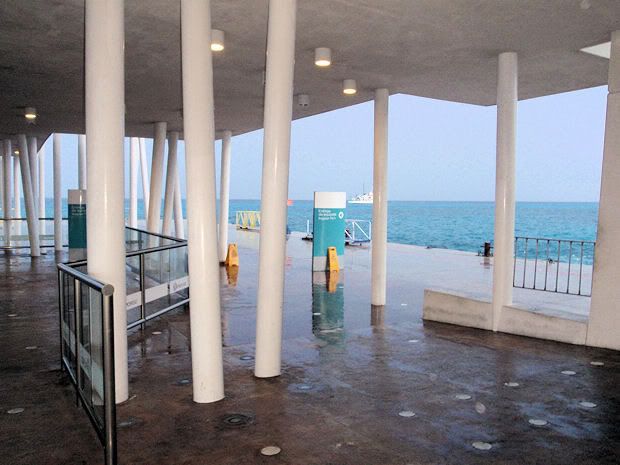 When you know it's time to go home the ride back can be a little depressing but at least there is a nice boat trip to look forward to. It's been raining all morning and I hope it lets up before I have to get soaked walking to the bus station. I always ride on the upper deck but sat a little under the roof today.
I still feel a little sad leaving.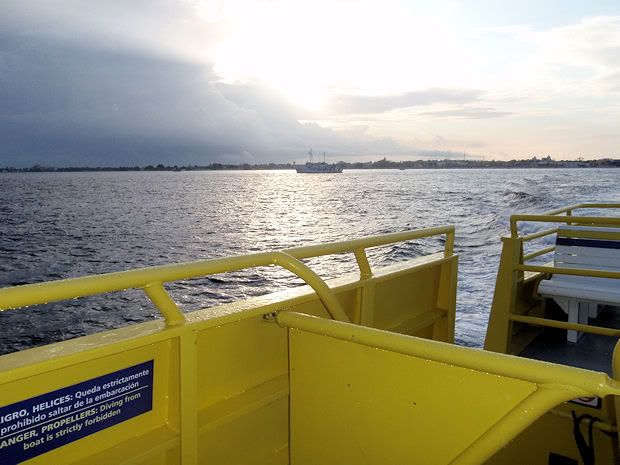 The rain quit half way over and Playa wasn't very crowded this early in the morning.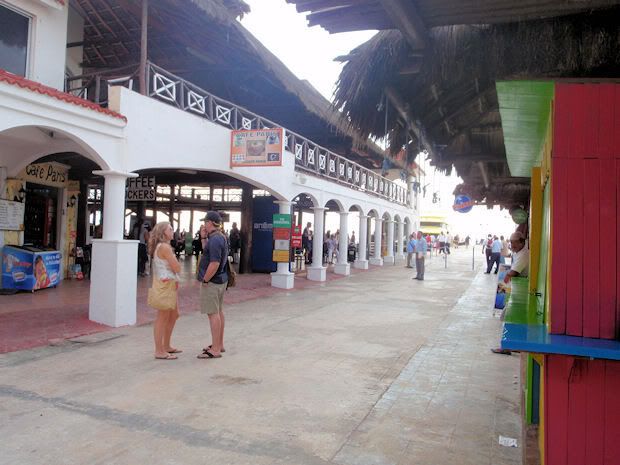 I caught the bus to the airport. They always drop you off at terminal 2 but I had to get to terminal 3. If you are not leaving from terminal 2 allow a little extra time to get to terminal 3.The shuttle only comes by every 20 minutes and sometimes it can be crowded. As you are facing the airport keep walking to your left and you will find it.
Getting through security was fairly quick as the airport wasn't that crowded. I had plenty of time left to shop in the duty free store. If I am buying alcohol to take home I buy it there. It might a little cheaper or a little more but I can carry it on the airplane and don't have to worry about it breaking in my suitcase or the extra weight.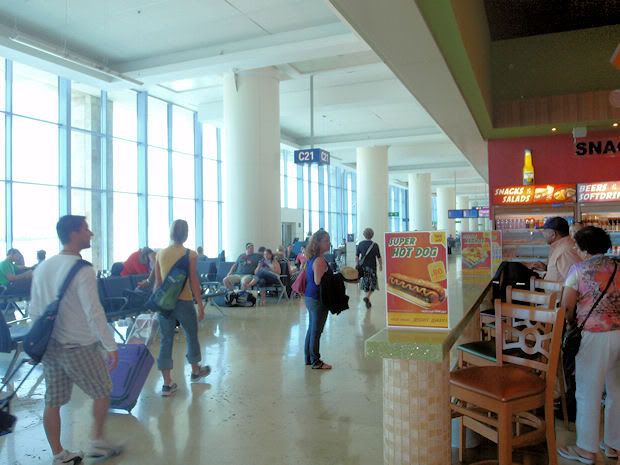 It's been a good trip but went by way to fast. I'll be back July 3rd for at least a month with Bob, Sam, their mother, and my girlfriend. I now have another 21 days to go. A couple of beers at the airport and 5 Bloody Mary's on the flight home and I shouldn't be worried that it is 32 degrees colder than where I just left.