I normally bring my brother (Uncle John) down with me but due to his celebrating this trip to Mexico (2 days early) he somehow lost his balance and fell down breaking his leg. He was not able to join me on this trip.
I flew into Cancun. The plane was about 20 minutes late landing. I went to retrieve my luggage and it wasn't there. I waited and waited until the carousel refused to kick out anymore bags. My luggage just wasn't to be found. I went over to the desk to report the loss. They did a check and told me it was still in Chicago. I should have figured that they would do a search of my bags with what I was bringing down and it wouldn't be finished in time to make the plane. I always get checked out with my metal detector but this time I had an inverter that was to run the blender I had packed. It would operate the blender from my car battery. I also had my dive knife, a pound of powdered sugar, 5 lbs of Parmesan cheese, popcorn, peanut butter, vegetable seeds, Miracle Whip, dried onion soup mix, and other items.
Anyway, I am at the counter trying to explain where my luggage needs to be delivered. My Spanish isn't very good. I tell them that I am not staying in Cancun but in Marcario Gomz. They didn't know where Marcario Gomez was. They wanted a telephone number and an address where I was staying. I didn't have either one of those. I explained that if they go to Tulum and turn on the road to Coba then go about 20 kilometers to the first tope they would be there. The yellow palapa on the left is where I would be staying. They wrote this all down and said my luggage would be delivered tomorrow. Right. I kissed it all goodbye and walked towards customs. They changed the lights in customs. They are modern now. No more stop lights. I pressed the button and got green. Wasn't hard, I didn't have any luggage.
This whole episode cost me an hour and a half. I went outside to buy a beer. They wanted $6 US. I figured I could wait a while longer. Gone are the days with the guys carrying around buckets of cold beer for $1.50.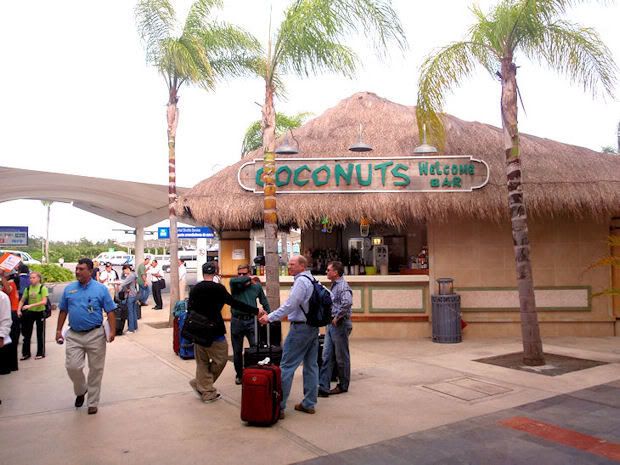 Not much has changed since September.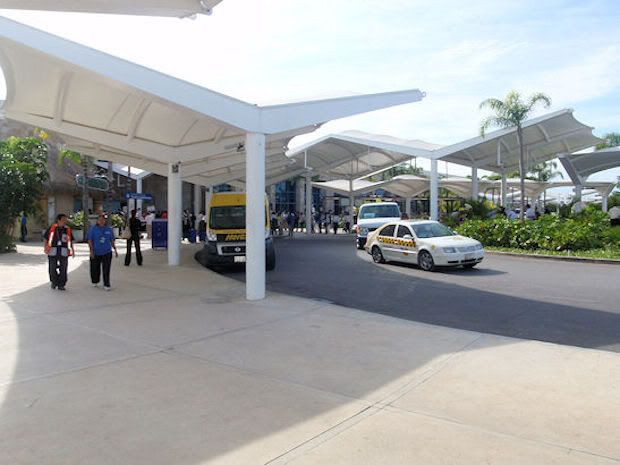 I went over to catch the bus to Playa. I only had to wait 20 minutes.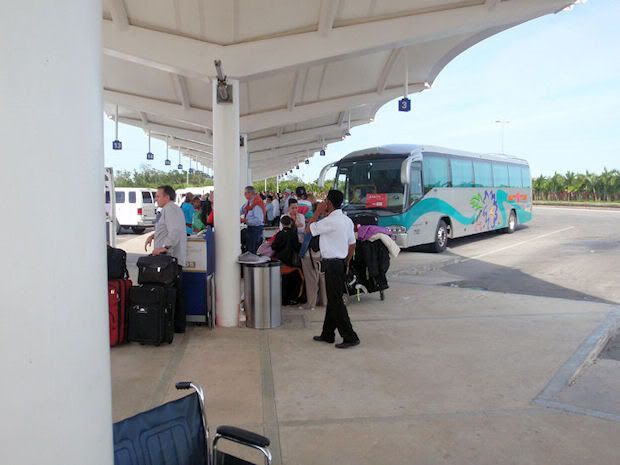 Arrived in Playa and bought my ticket for Tulum. Bus was leaving in 10 minutes. Only time for a few photos. I didn't have to worry about watching my luggage so I could go outside.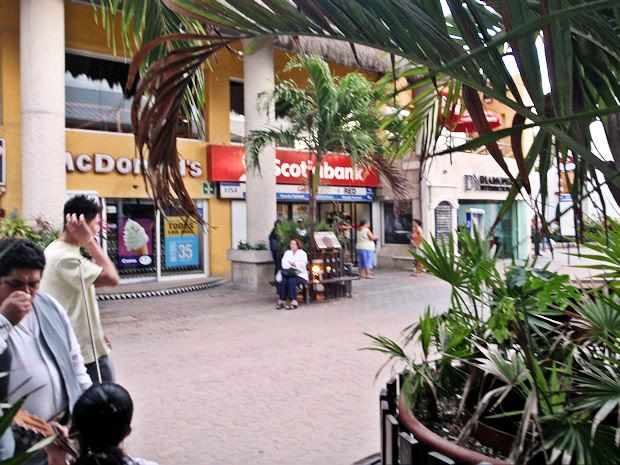 I arrived in Tulum and hired a cab to take me to Marcario Gomez with a stop at San Francisco for some beer and ice. I had a few beers while the driver drove down the road. $120 pesos. Finally arrived at my destination 12 hours later.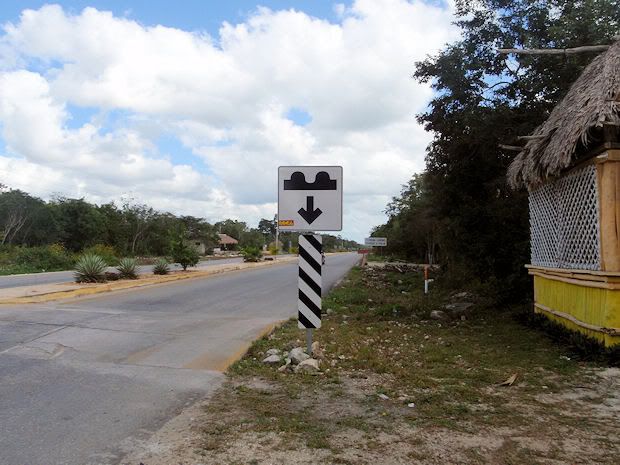 The house was the same. The Explorer was outside and Trudy's van was in the driveway.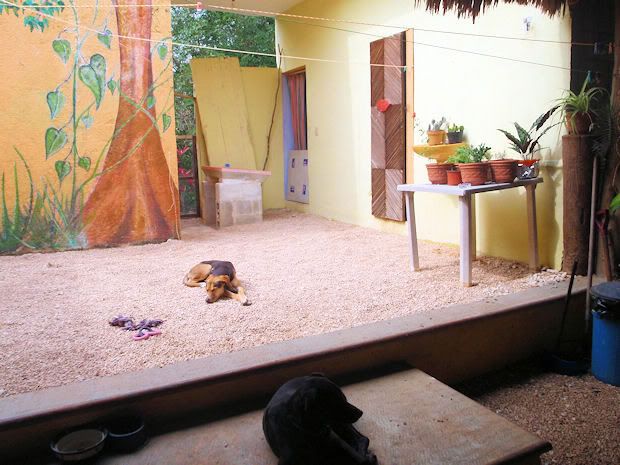 It has been a long day and I was tired. My hammock was still in the luggage that I didn't have but Trudy was kind enough to lend me one of hers and hang it in the kitchen for me. Time for bed.