I was sitting down talking to Trudy when a car pulled up in front of the house. It was around 8:30 am. Sure enough, there was my luggage. I was amazed. Brought it in and started to go through it. There were a number of papers in both cases. Some from the TSA saying they searched my luggage and some from Mexican customs telling me what I can and can't bring into the country. I ended up losing the popcorn, powered sugar, and tomato seeds. Everything else was there.
I was glad to have my luggage back and it was turning out to be a fairly nice day but I froze last night. Temperatures in the morning were in the lower 50's. Time to head into town.
I drove down the Coba road into town. Didn't pay much attention last night but there is a new Pemex station being built a couple of kilometers west of Gran Cenote.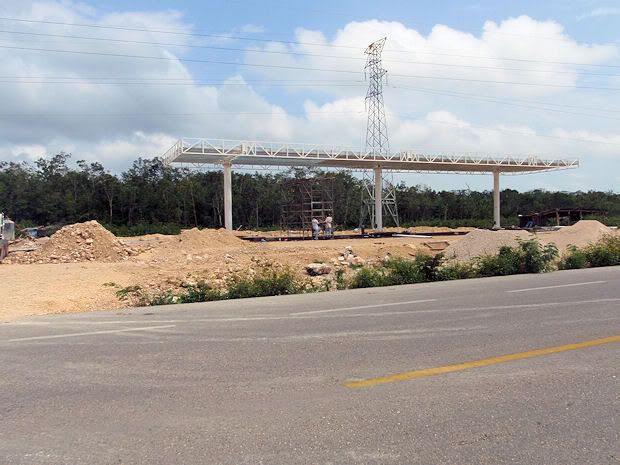 I stopped in at San Francisco to stock up on beer and ice. The store is getting a new facelift.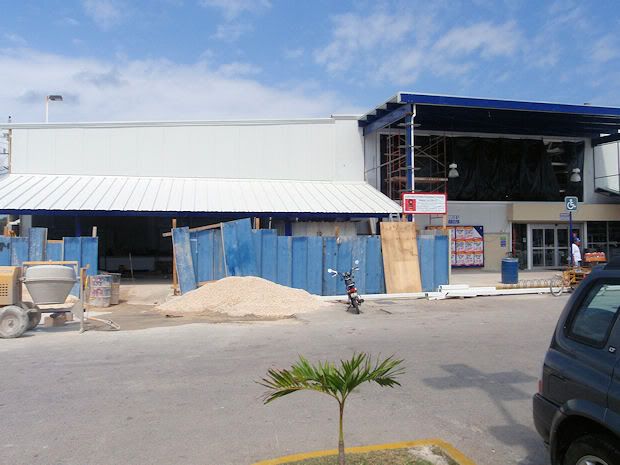 I like a fully stocked vehicle. You never know what is going to happen even though the Explorer was running fine.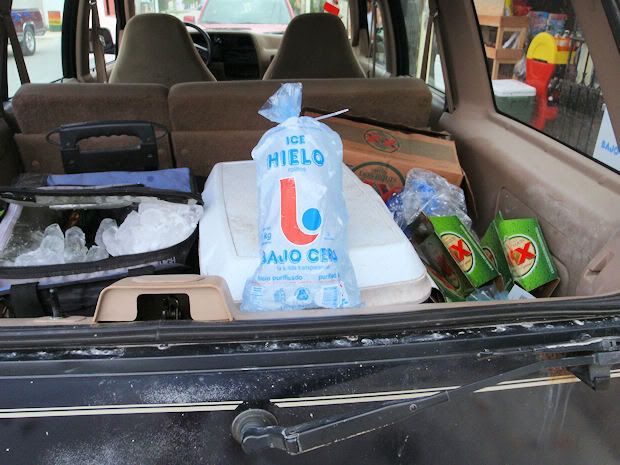 I drove down to the beach for a while. The sky was overcast and there was a cool breeze blowing in from the north. Not a good day for the beach.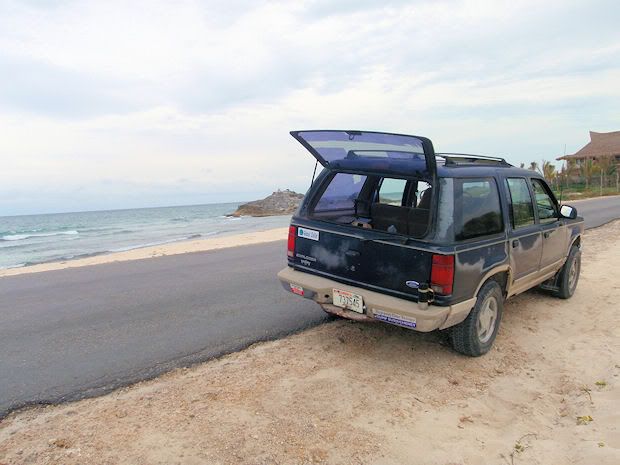 I guess a lot of other people thought the same way I did as there wasn't much traffic at all.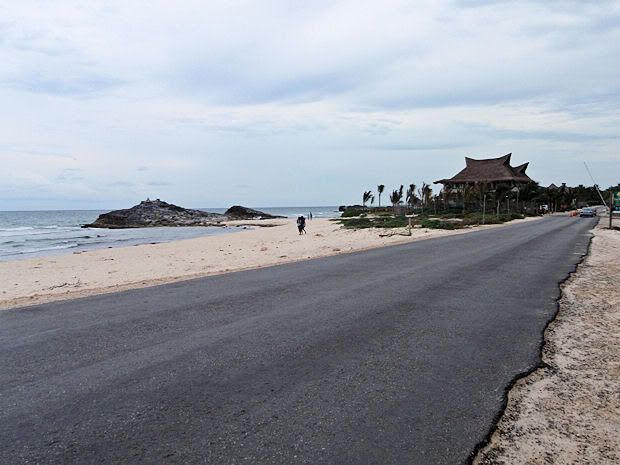 I spent a little time in town having a few beers and seeing some friends. I was still tired from all the traveling yesterday so stopped for a torta before going home. Thought I would get a good nights sleep tonight because tomorrow would be a long day driving into the Sian Ka'an for the Bocce Ball tournment at Xamach Dos.