I didn't take many photos this year because we end up doing the same things with the kids and I have posted enough photos of that. My camera that is supposed to be water proof also stopped working after the kids took it into the pool so had to use my back up. I'll post what I can and try not to bore you to much.
This is the third year I have brought the kids down and I am not sure I will do it again. Bob is Autistic and his younger brother (Sam) is fine but starting to pick up some of his brothers ways just from being around him. The first year we hired a Nanny but that didn't work out. The second year we brought a babysitter with us and that didn't work either. This time we brought the mother down but she could only be gone for 20 days and that helped a lot but I still only got to go out to dinner once alone with my girlfriend.
Anyway, there are 5 of us going. Bob, Sam, the mother, my girlfriend, and myself. I got one way tickets into Cozumel for $187 each. Everyone is learning to pack a little lighter but still had a lot of luggage to haul around.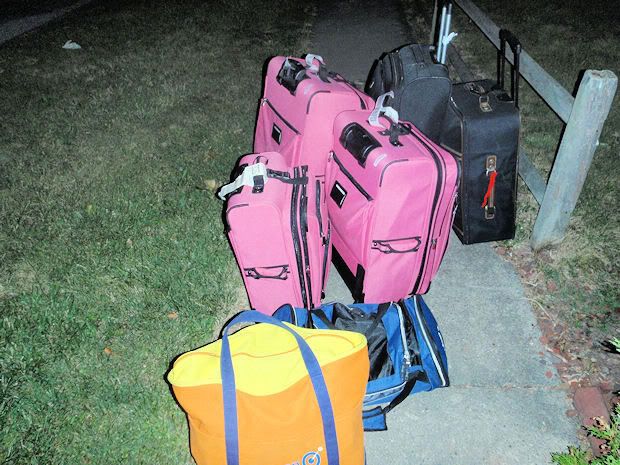 I always book a limo to take us to the airport. I can't afford to leave my vehicle parked there for over a month and it's a more comfortable ride for $80. The kids enjoy it too.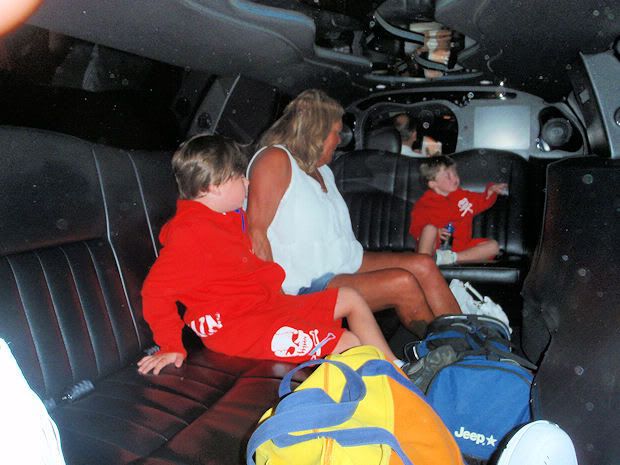 This time we flew out of Midway in Chicago with a change of planes in Atlanta with only 53 minutes to catch our other flight. All went well and the kids were good. I never reserve seats on the flight figuring if they separate the kids they will eventually end up by us anyway. I had to sit alone but everyone else was together. I got a break on that one.
We landed on Cozumel and cleared customs quickly. Customs never questioned the 19" flat screen TV I had in my suitcase. A friend (David) picked us up and took us to the house which is only 5 blocks away but way to far to haul the luggage. David had been to the house earlier and turned on the air conditioners and stocked up the fridge with pop and beer. Mauro (one of the singers in town) came over and played a few songs to welcome us back. We had a few beers and talked for a while. Once everyone left I had to get everything running in the house. The gas worked fine but I couldn't get any water pressure so we wouldn't have any water today. The cable and internet are on hold so won't have that either. Everything else worked fine.
We unpacked and kind of got everyone settled in. The kids had their portable CD players with games so they had something to do. My girlfriend and her daughter kept themselves busy making the beds and cleaning the house up while I took the Explorer to Mega and picked up some beer, ice. and a few groceries. I also stopped at Burger King to pick up dinner for the kids then the Parilla Mission for my girlfriend and I. It was a long day of traveling so all went to bed early.