Woke up this morning and kind of had to remember where I was. I went outside and the grocery truck pulled up. My eyes focused about as much as the camera.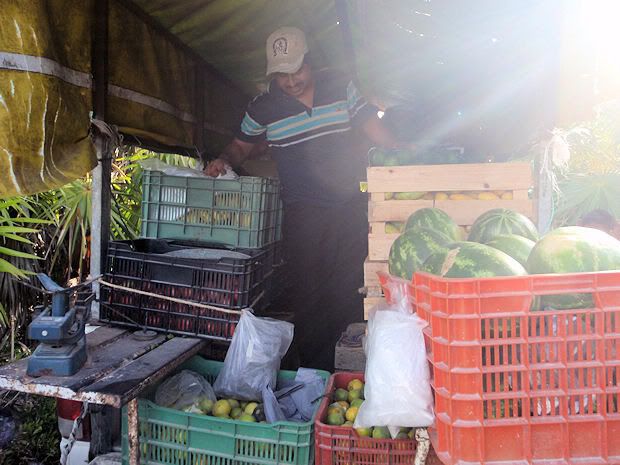 The neighbor who bought the property south of Xamach was over and needed a ride into town to pick up his truck. Not a problem. I was going that way and was ready to leave. I just had to check the inventory of the Explorer before we left. It's a long drive back to Tulum and had to have a few cold beers for the journey. Everything was OK.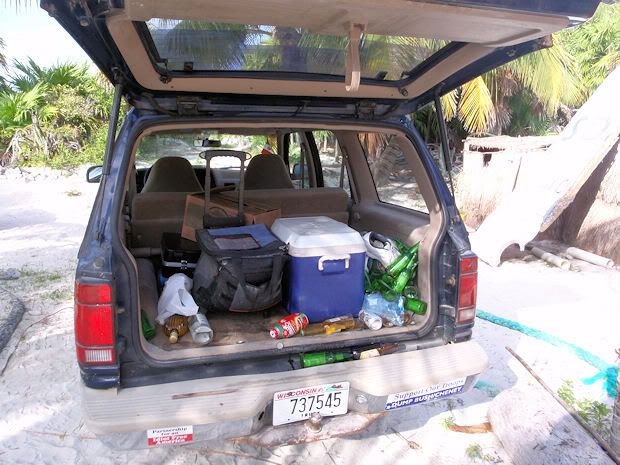 I made it back to Macario Gomez and made another friend along the way. The day was starting out good.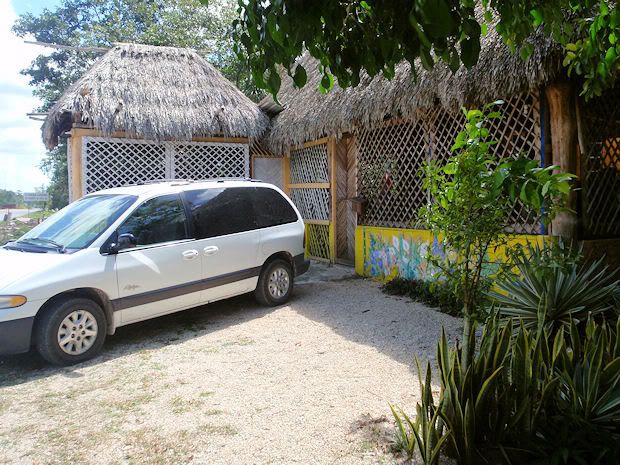 I hadn't seen Trudy's property for a while so she wanted me to take a trip out there and see what I thought about the construction that has been going on.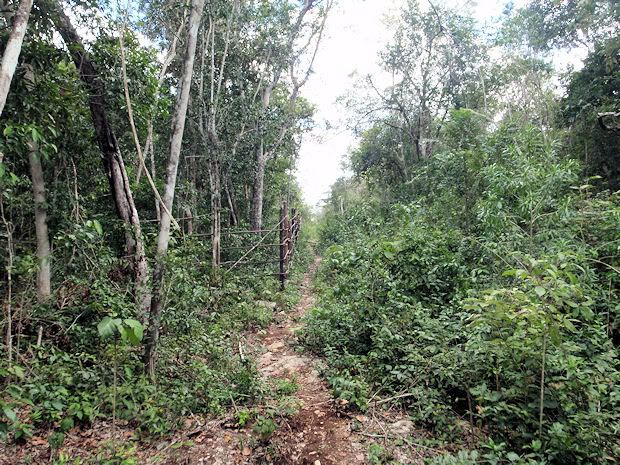 She has had her problems with buying the land and getting the construction done but it seems to be progressing at a better than normal rate of speed. All is looking good from what I can see. They want to finish the first floor and move in. Second floor will come later.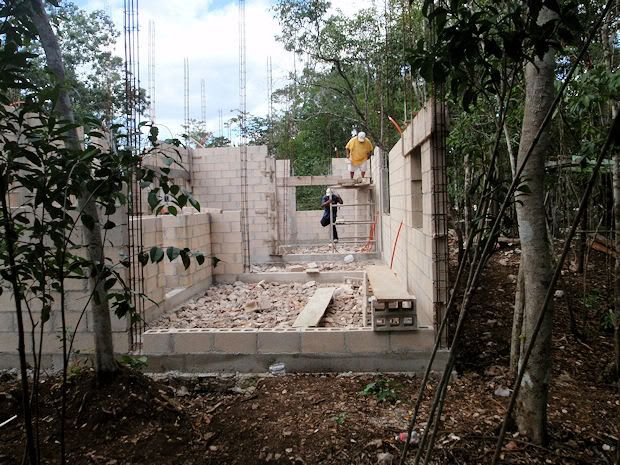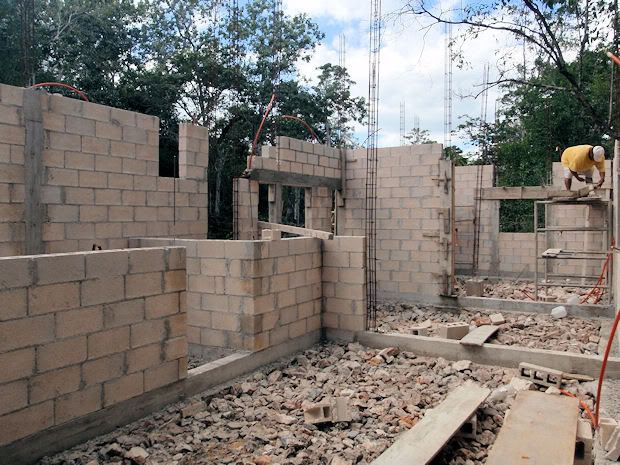 Antemlo (her boyfriend) has been doing most of the work of clearing the land and getting the foundation done by using nothing more than manual labor. It took him 3 weeks to dig the hole where the septic system is going. Building a fire on top of the rocks then digging little by little using a sledge hammer and pry bar.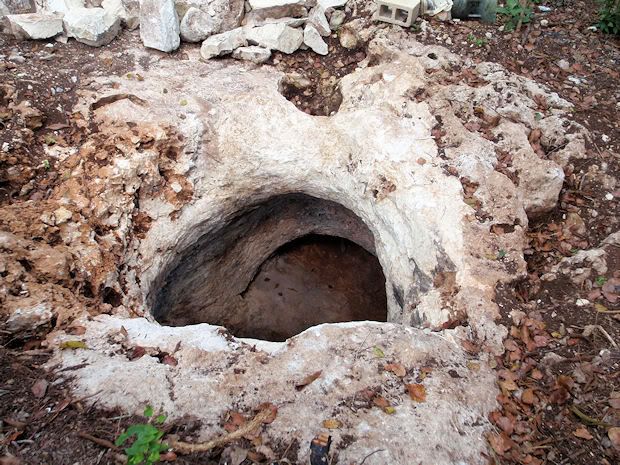 Their property is in the jungle and there are an abundance of trees out here. This is a photo of the Chechen tree. It can drip a corrosive sap on you that can cause major problems.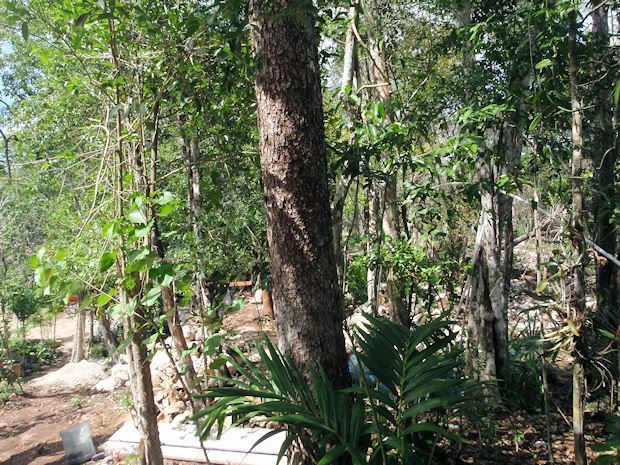 Where there is danger, nature usually provides a cure nearby. This is the Chaca tree or as some guides will tell you, the Gringo Tree. The bark turns red and peels just like a tourist. The sap or bark from the Chaca tree will heal the burning from the Chechen tree.
After the tour I went into town and managed to get one of the 2 best parking places. Right under the tree with some shade.