I went for beer and ice this morning before stopping at Cablemas. I decided that I can't be waiting at home all day for them to show up. I thought a bribe might help things along. I put a $100 peso bill in with my paper work and waited to see Rosa. I gave her my paper work and told her no one showed up. I made sure she saw the money. She apologized and said she would see what she could do and went to talk to someone. When she came back she told me someone would be over at 5:00pm and get everything hooked up. She then gave me back my papers along with the $100 pesos and told me that wasn't necessary. I thanked her and later returned with flowers for her. She is an honest woman. The kids spent the day at Playa Azul and I made sure I was home before 5:00pm. Sure enough a cable guy came over and hooked up everything we needed. I was happy and had a little restored faith that not all of Mexico is corrupt.
Today I didn't need any beer or ice as I wanted to take the kid's mother over to Playa and show here the ferry ride and another town. The kids were worn out and needed a day off especially since they could get Mexican cartoons on the TV. We took the 10:00am ferry across.
I am still amazed that they could have made such a big mistake thinking their 2nd. floor loading platform would work. Don't they measure the size of the ferry before they build something?
The ferry ride is always great. You get such a nice view but it is getting way to expensive. I get almost 50% off with the Plan Local card but that is still a lot of money.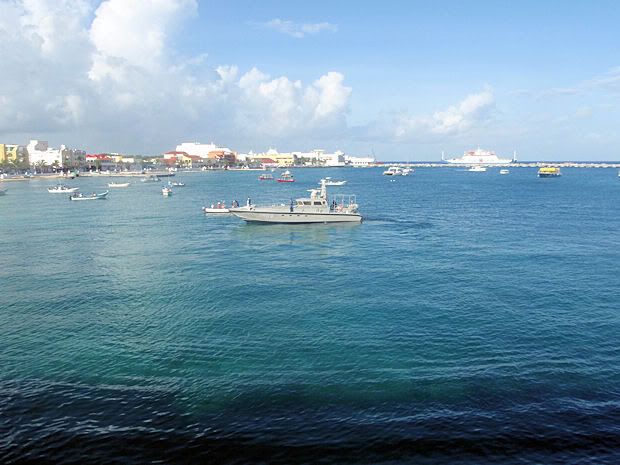 The view coming into Playa is always good.
Playa wasn't as crowded as I expected it to be but it is still worse than Cozumel with people trying to get you into their stores. They drive you crazy.
It was a good afternoon and the ride back was enjoyable.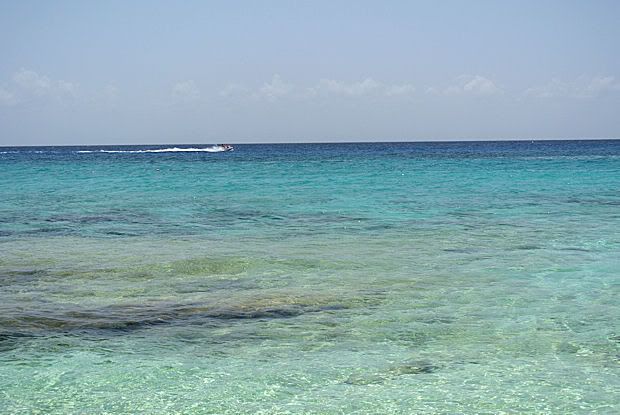 I parked in the lot by Wet Wendy's so naturally had to stop and take my girlfriend's daughter for her first Margarita on the island.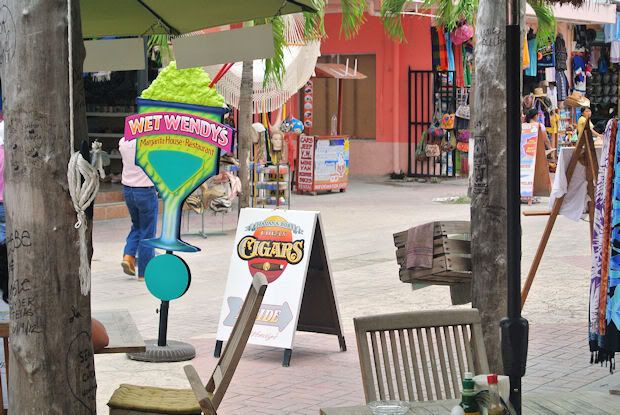 She drank one and I think that was enough.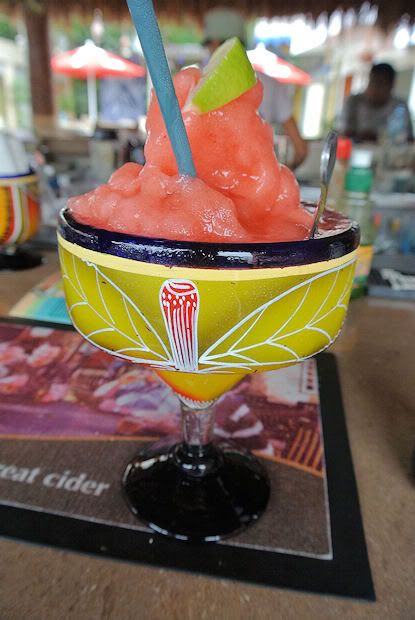 When in need of dinner I usually stop at the Parrilla Mission for carry out as it is close to the house and down the street from Burger King with good food with decent prices. Another good day.