Today is Sunday so I refilled my beer and ice provisions. I had a few people I wanted to see in town so I parked the Explorer in a parking lot close to where I wanted to be. The cost is 8 pesos per hour and much better than trying to find a parking space. The town was totally dead. There are a few more people during the week but not many. Tourism is way down.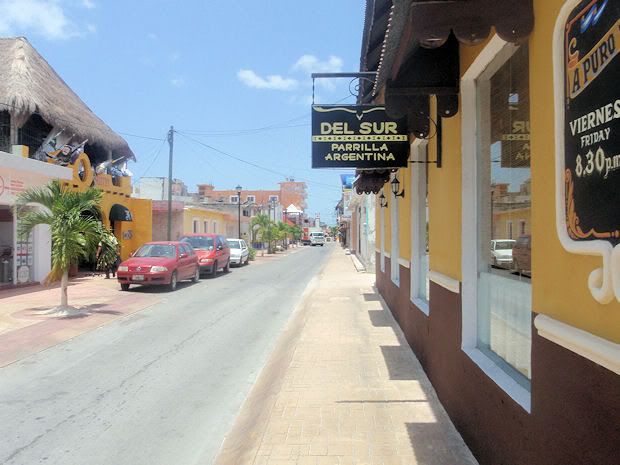 Sundays are usually our day to go to Paradise Beach because there are no cruise ships in port. I took the long way around the island as my girlfriend wanted to stop at the shop on the cross island road that make all these cement decorations and gifts. She always needs to pick up things for the house.
Taking the long way around the island gives us time to enjoy the view from the east side.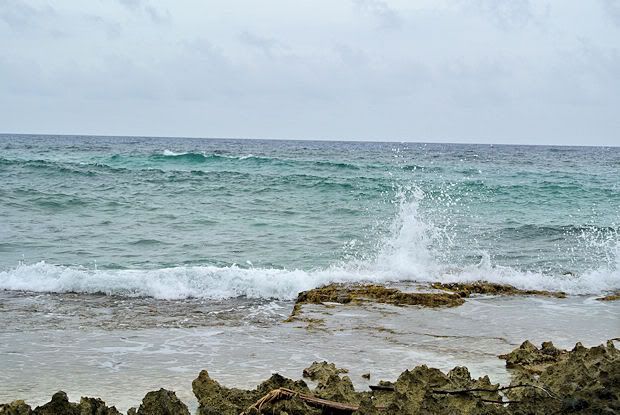 Paradise Beach is free on Sundays but you have to buy something to eat or drink. A bucket of 5 beers is $16 US. The're supposed to have the largest pool on the island. My girlfriend likes it because there is a ledge inside the pool with lounge chairs so you can tan and still be in the water.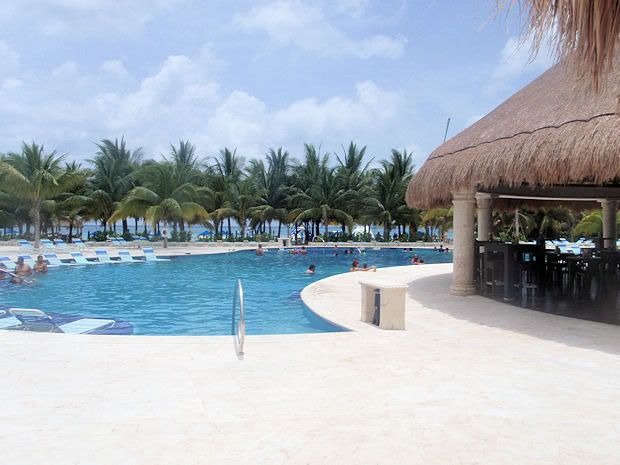 The place is huge and well kept up. The bathrooms are clean. During the week cruise ship people are brought here by the bus load.
They have a lot of water toys so it's good for kids.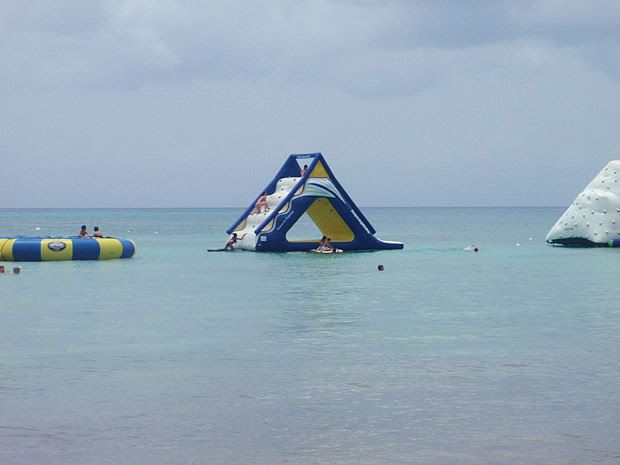 A stop at the Parrilla Mission and Burger King for dinner and we were set for the evening.