No time for beer and ice this morning but I still had an ample supply between the cooler and the refrigerator. The girls were going to town to do a little shopping and taking the kids with them. My friend Trudy was coming over from the mainland to visit for a night. She made the trip from Francisco Uh May where she is building a house. It's located about 20 kilometers down the Coba road just past Macario Gomez. She had taken the early ferry over and arrived just as I was leaving to drop everyone else off in town. They could take a taxi back home.
Anyway, I guess the girls had a good time in town but not sure of the kids. I looked at their photos.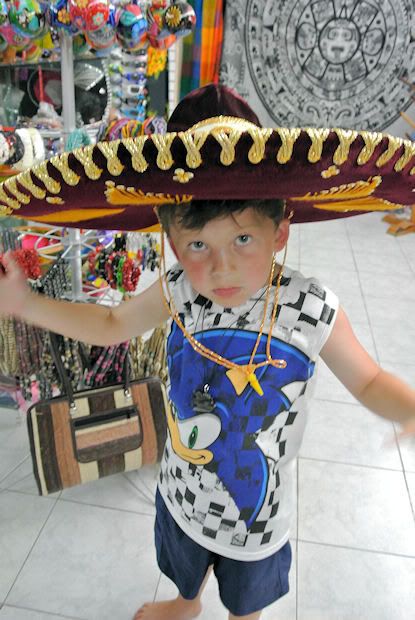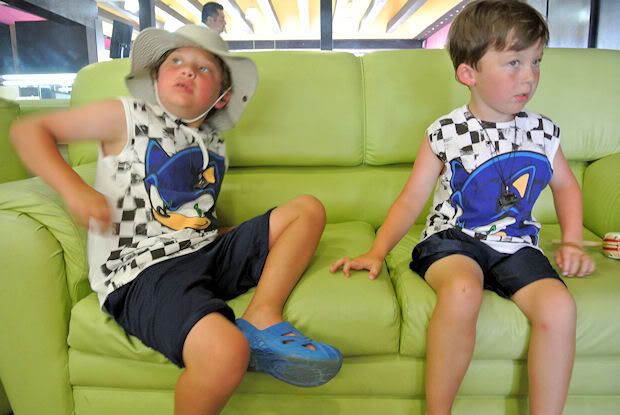 My friend David was kind enough to let Trudy stay in his house for the night as he was gone to Merida for a few days and I didn't have the room except for a hammock. I took her around visiting old friends.
We really didn't have any plans for dinner so we decided to go up to the Blue Angle restaurant and watch the sunset.
They also have a hotel and are a great alternative to an expensive place.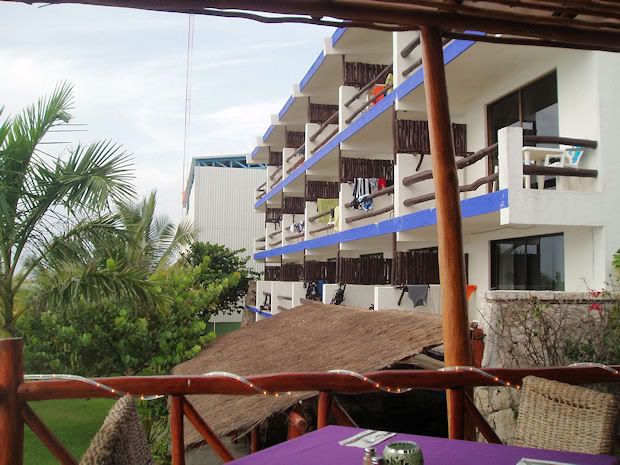 The sunset wasn't that great.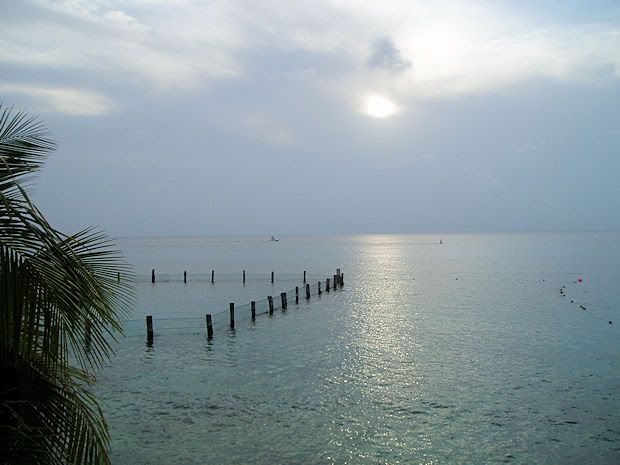 Dinner was good and I was told the desserts were also because I don't eat them.
Another reason for going to the Blue Angle is to listen to Abraham. He is a great classical guitar player. He plays a few nights during happy hour.
See Trudy trying to pay for dinner. How funny is that? She stored teh Expolrer for 2 years at her place when I wasn't down and I stay there every time I am on the mainland.