I went out for beer this morning but Mega didn't have any ice. This seems to be a problem about twice a week that costs me an extra stop. Ice at Mega is $13 pesos a bag. Oxxo charges $20 pesos. Sedana charges $13 pesos and it can always be picked up at the ice factory on the cross island road for $12 pesos.
I picked up Trudy and she came with us to the Hotel Play Azul as she could take a latter ferry back.
As I was pulling into the hotel I heard my name being called out. I dropped everyone off and went out to see who it was. Coming across the street was Arturo who runs the restaurant at the Villa Blanca Hotel. He had just opened a new restaurant next to the Lobster House to fill in the void for people that wanted lobster during the day when the other 2 restaurants weren't open.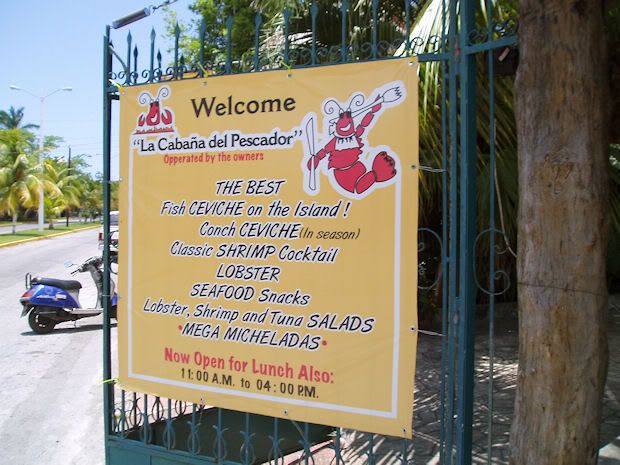 Arturo took me on a tour of the place. It's not very big but he has had a few customers and the restaurant is still new. I thought his prices were a little high but haven't tried anything he serves.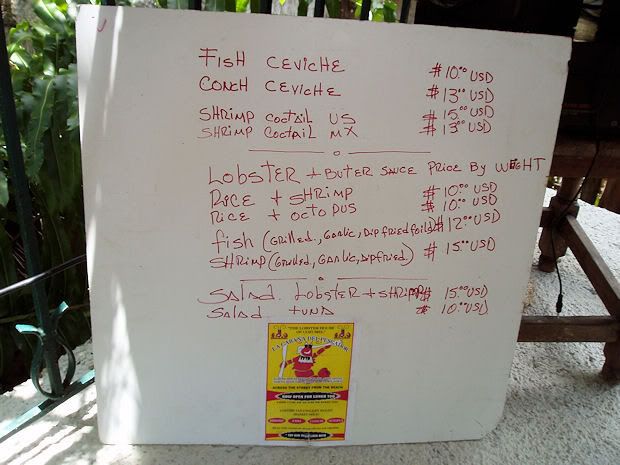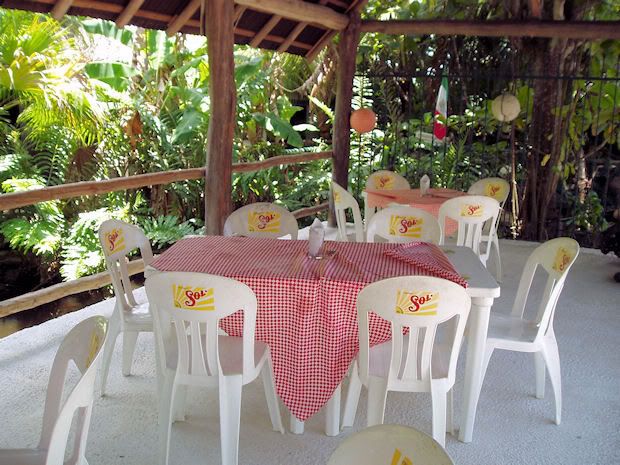 The kitchen is across the bridge. The place has a nice and quite atmosphere. I wished him luck.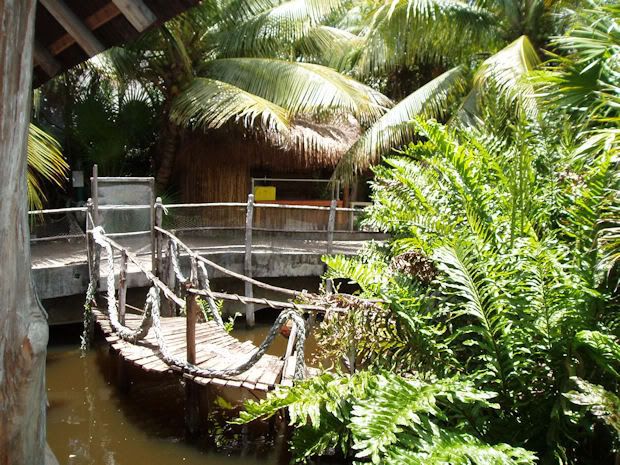 The kids and Trudy had a nice time swimming. We had to leave a little early so Trudy could catch the ferry.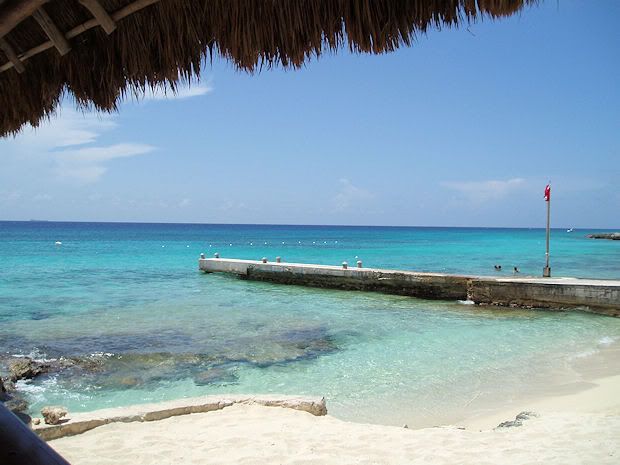 Trudy always brings me strange fruit when she comes. This time I thought she brought me a candle but the fruit just had a waxy coating. I forget the name of it but I didn't care for it. Kind of white and pulpy inside with a lot of seeds. I have nothing to compare the taste to.