It was drizzling when I went to Mega for beer and ice. Our plan today was to go to Punta Sur but the sky didn't look very good. We debated it over and Punta Sur won. It usually doesn't rain for very long and it might not even be raining on the south end of the island. The kids first stop was the light house.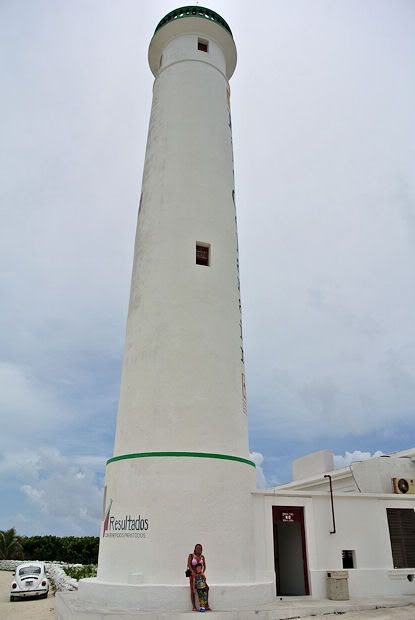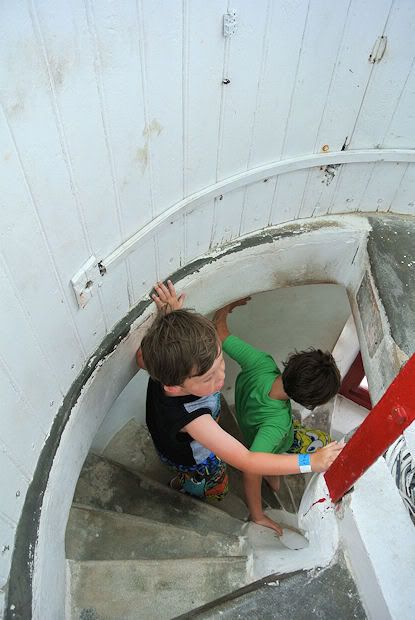 The view from the top is great.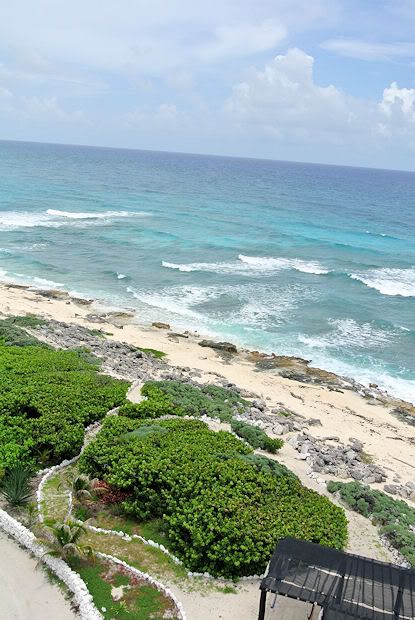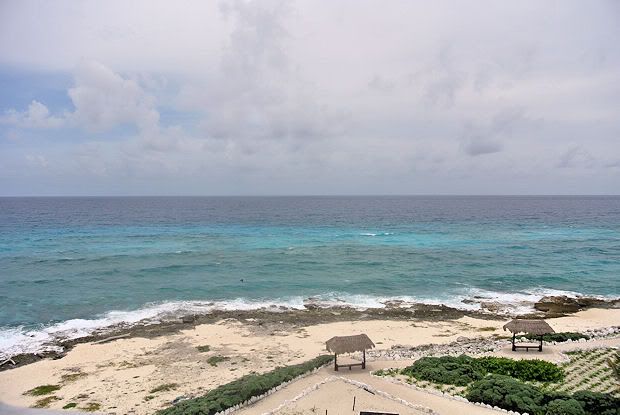 Seeing the crocodiles is always a bonus.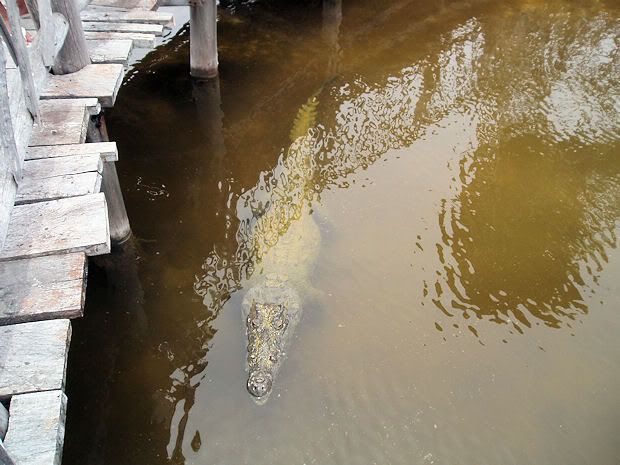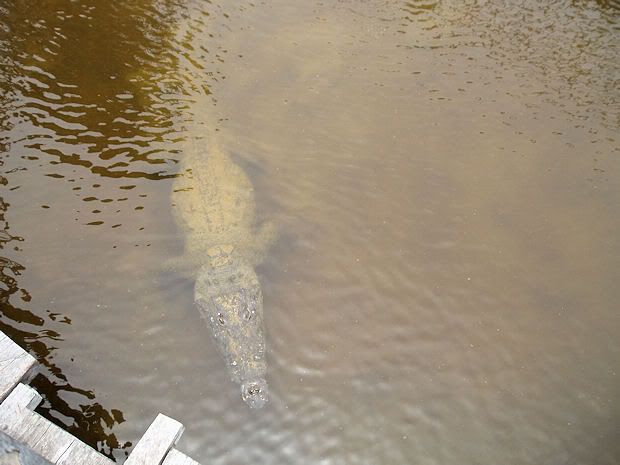 The road to the beach is a few kilometer drive but the road was in decent shape.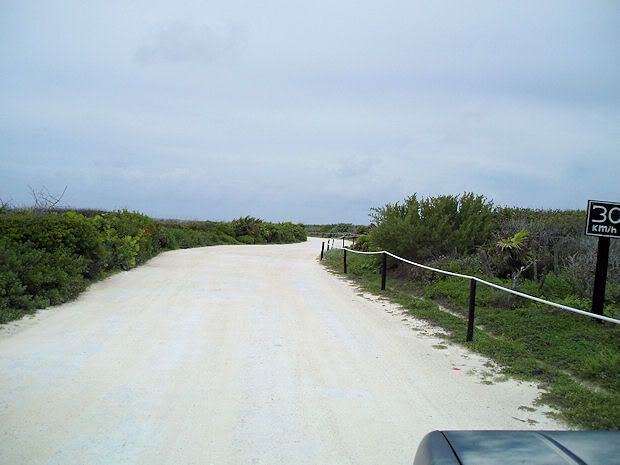 Punta Sur is one of my favorite easily accessible beaches on the island. It's never to crowded but today it was almost vacant. I guess other people were worried about the weather also.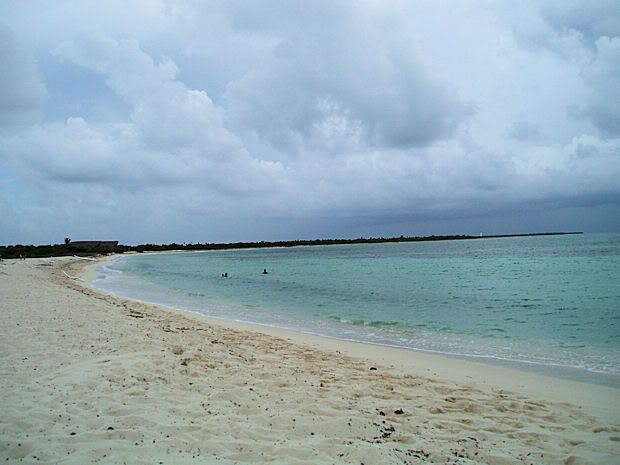 It was a good day and the rain quit when we were half way around the island. I even found a crab and a hamburger bean. The kids call it a crabby patty.