This was my last day in Tulum. I was up and out fairly early. By early, I mean around 11:00 am. It's still cold out and Trudy doesn't have any hot water so you have to wait until ten or ten thirty for the water on the roof to warm up from the sun. I still had plenty of beer but needed some ice. Stopped at a little place in town to pick some up.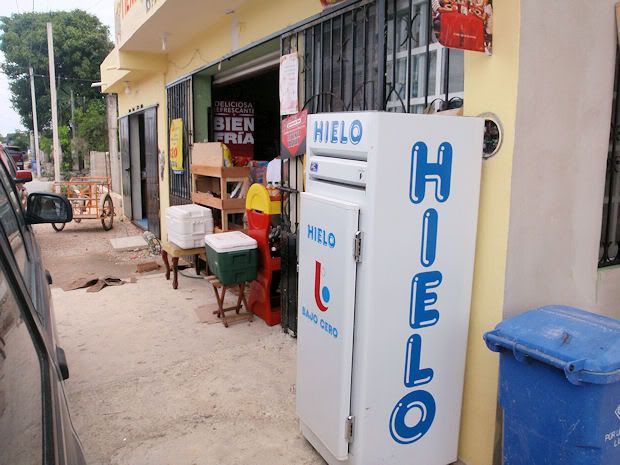 I drove back into town to see what changes were taking place. I ran into a carnival that was setting up for business. I've been to a number of them in Mexico and they are all fun. I just don't think I'll have time to get back to this one tonight.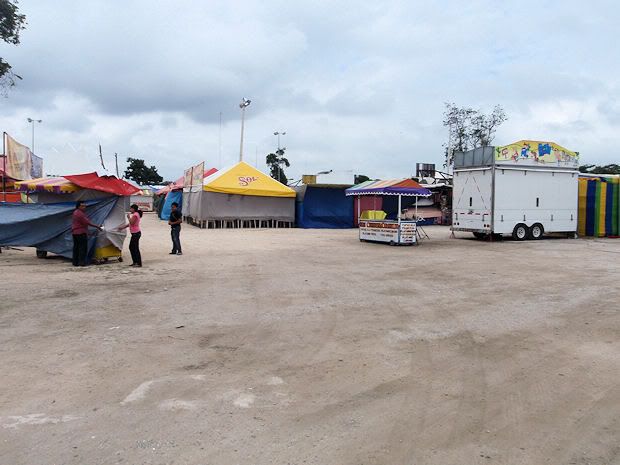 I ended up at Mar Caribe beach which is now called El Mariachi Beach.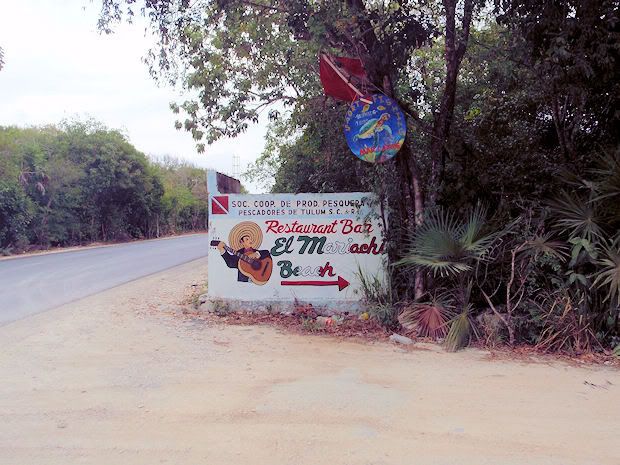 There is still a restaurant here along with some stick cabanas that can be rented. I talked to someone that told me you can still rent the small ones for $200 pesos a night.
The area where I used to camp is still closed off.
The beach is still wonderful.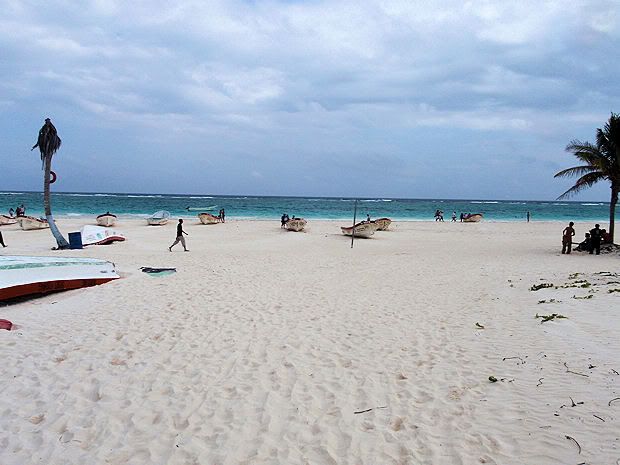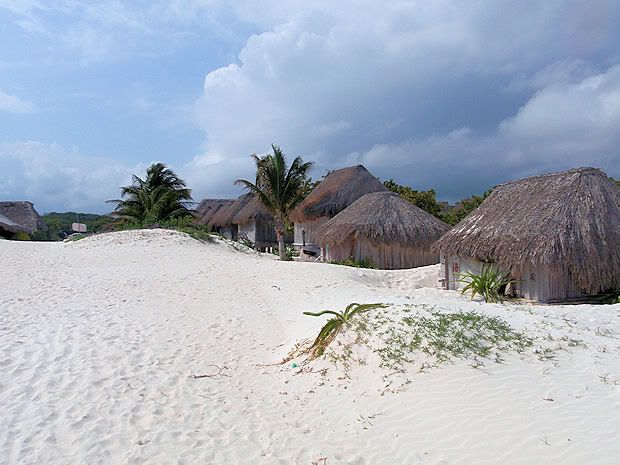 I went over to a taxi driver and talked to him about his rates. His name is Jose Gabriel Escalante and drives Taxi # 392. Phone # 984-137-2980. He told me that he would drive up to four people from Tulum to Coba, wait for you, then drive you back to Tulum with a stop at a cenote for $65 US dollars. You pay your own entrance fees. It sounded like a fair price. Mention Steve at Mar Caribe so he remembers. He also speaks English.