As for other rates around the area, he let me take a photo of his rate sheet.
Enough of the beach. It was time to go. A 20 kilometer drive down the Coba road and I was home.
I am leaving tomorrow so we decided to go out to eat. Los Pepe's was my first choice.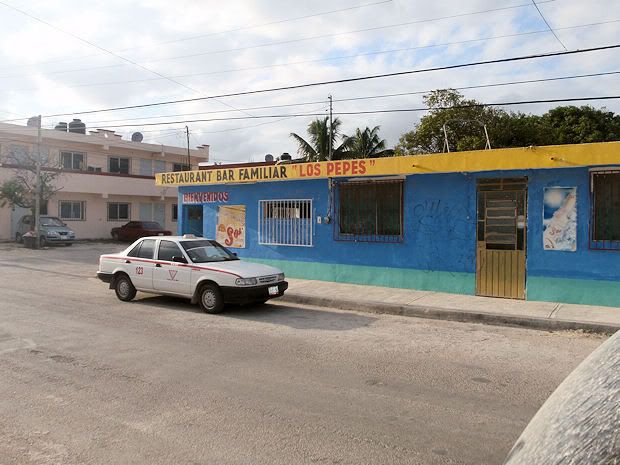 I was not disappointed. The food was great and tomorrow is another day.