It was time to leave for Cozumel. Trudy had warned me that there was a meeting today with all the presidents from the Latin American countries so security would be tight and that there might be a lot of check points on the road. I wanted to catch the 11:00 am car ferry so I left for Calica early. She wasn't kidding. Police where everywhere. I managed to pass by just as a road block was being set up. I arrived at Calica and there was a check point set up there. This was the first time I had my car completely searched. I was allowed to pass and drove down the gravel road to the ferry.
There were already a lot of cars in line.
It wouldn't be long now. The ferry was unloading.
I got my parking spot then went upstairs to pay. Cost was $380 pesos.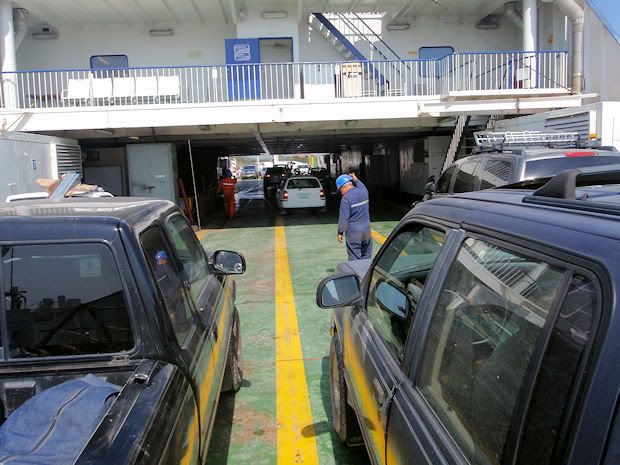 I like to go upstairs on the deck as the view is nicer.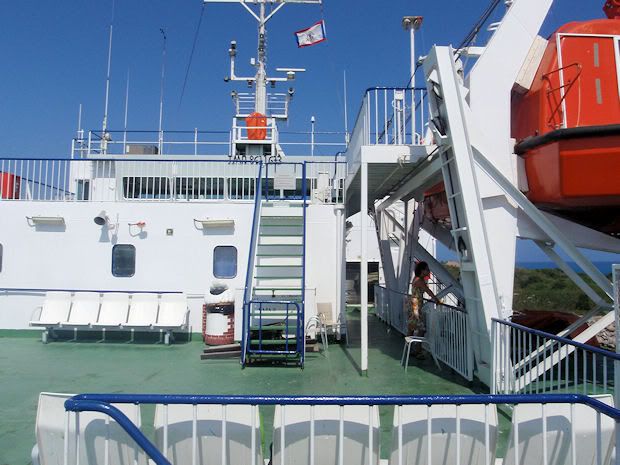 About an hour and twenty minutes later we were arriving in Cozumel.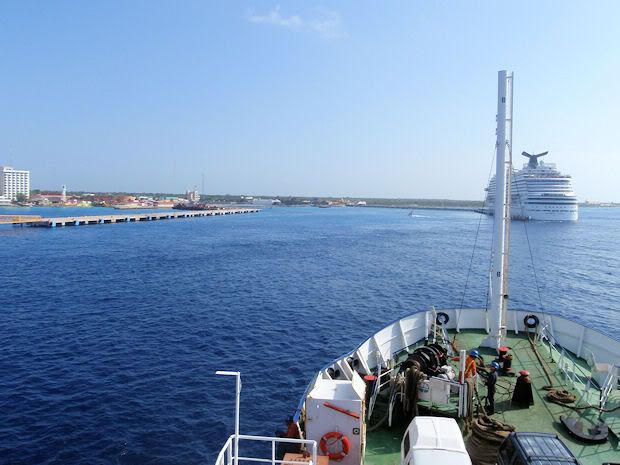 I went down to get in the car. They have some pretty big ropes on this ship.
I checked into my hotel and while I was going to my room, David showed up. We decided to go across the street to Alex and Sam's place for a couple of beers.