Nothing has changed here but the prices. They still have the best chicken on the island only now it costs around $80 pesos.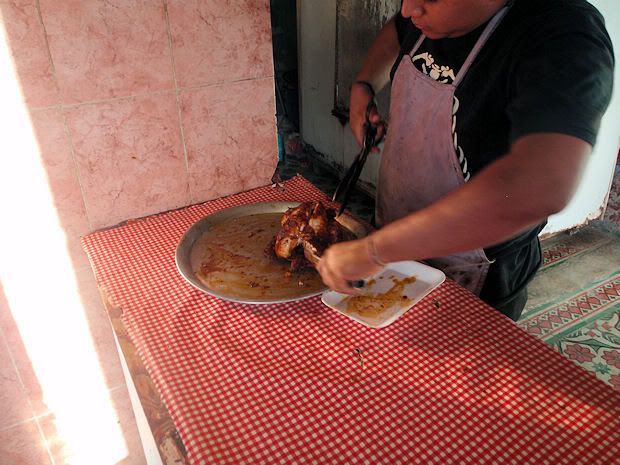 I took my dinner back to the hotel where I could sit down and enjoy it.
It still comes with all the side dishes, tortillas, and salsa. It was good.