Before coming down I had discussed a road trip to Guatemala with David. We really didn't have any plans yet but knew we wanted to be gone around 12 days. Over the last couple of days we talked about it and came up with March 3rd. for a day to leave. There is going to be a dinner get together with some people from the Cozumel boards at Tony's restaurant on March 1st. so a day of rest before we leave will be good. Tony (not restaurant Tony) went with us last year and is busy with his research and anthropological studies so Gordon is coming with. We'll drive into Belize and cross over in Guatemala near San Ignacio. From there we will find our way to Lake Atitlan then back to Mexico. It should be fun. Five mor days.
Woke up to another beautiful day.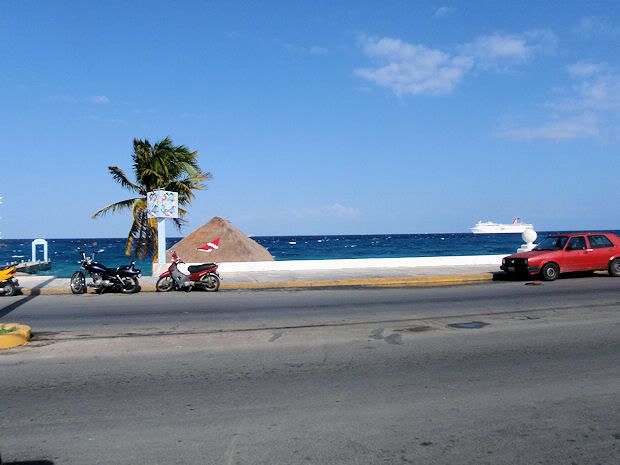 I met a couple at the hotel yesterday and we had a few beers. I told them I would give them a ride around the island. We stocked up with beer and ice. They wanted to see Coconuts so that was our first stop.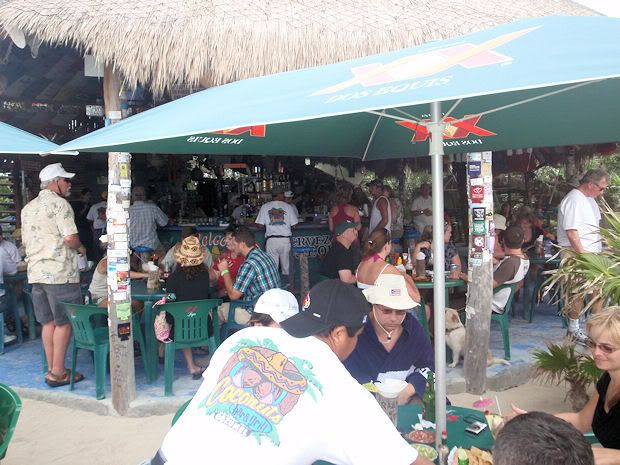 The view is still great from up here.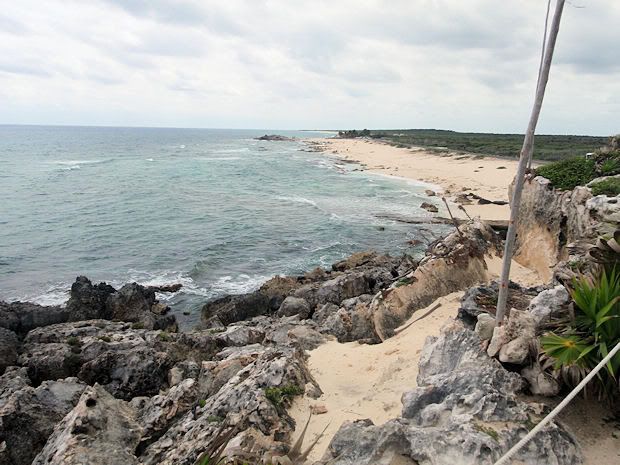 Next stop was Playa Bonita for a few more beers. The owner was there so I asked him if they were taking over Sandra's place. He said it was true and that they should be open in a week.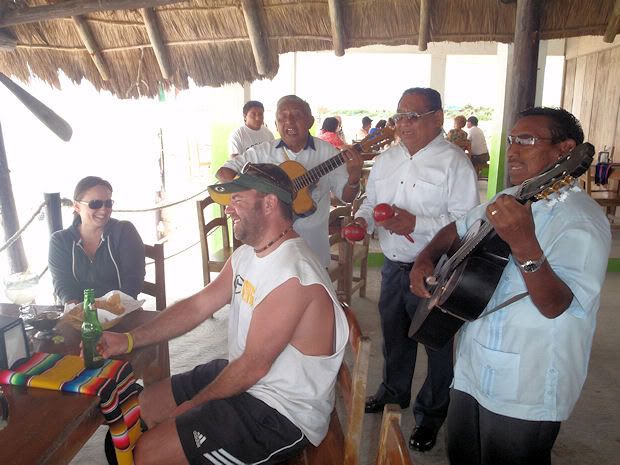 We made a few more stops then drove into Punta Sur.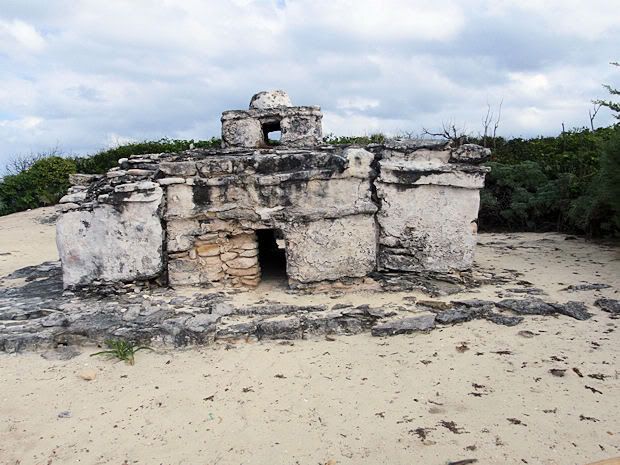 The crocodiles were out in force today. Must have seen at least 15 of them.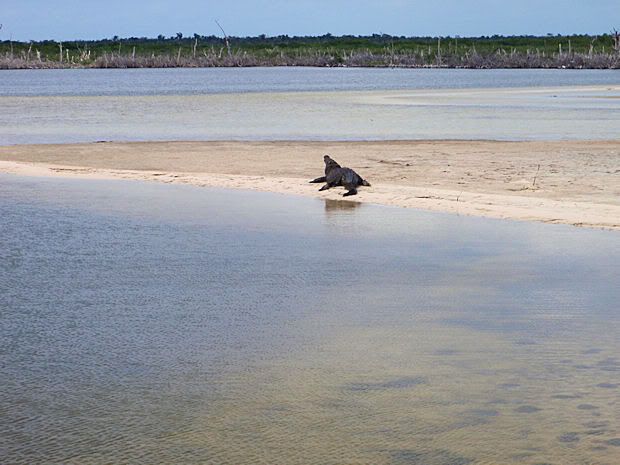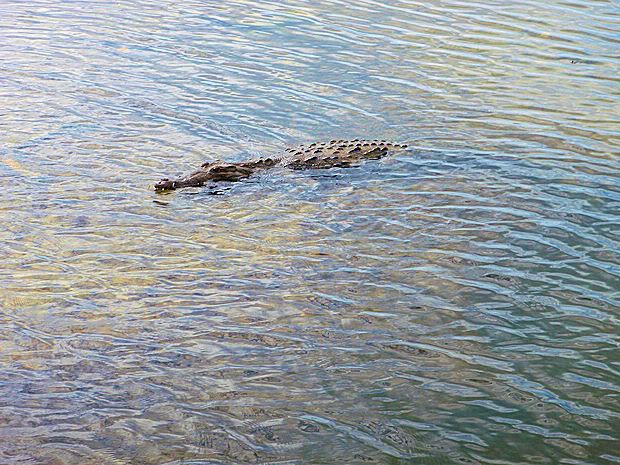 There's lots of wild life around this part of the island.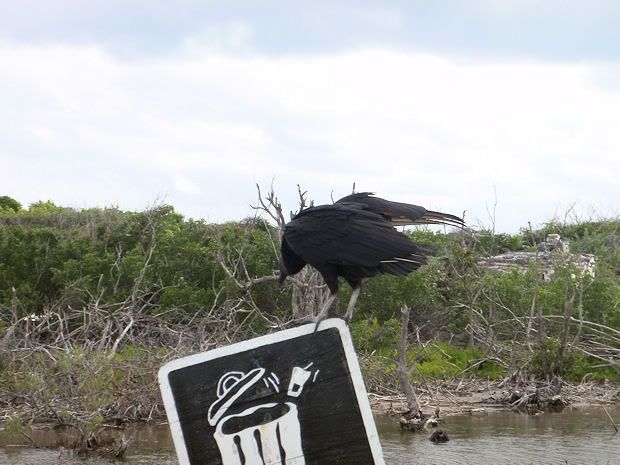 I must have developed an oil leak. I was losing a lot of it and my oil pressure was dropping. I tried to find some oil while they went to climb the lighthouse. I couldn't find any but the parking lot attendant offered to call the Green Angles for me. I checked my oil level and figured I had enough to get back into town. All was good.