It's cold again. Made a quick stop at Mega for beer and ice then drove back in the hood to warm up with some Bloody Mary's.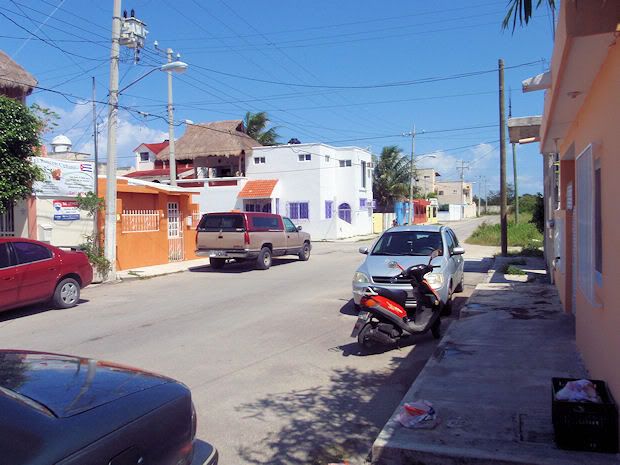 Gordon came with me out to Greg and Paula's house. I had some things to drop off but nobody was home.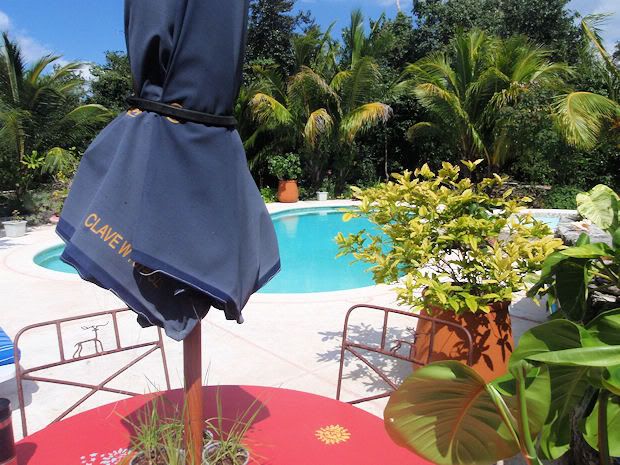 It's around noon and we didn't have anything else planned so with a quick vote it was decided that a stop at the Money Bar was in order.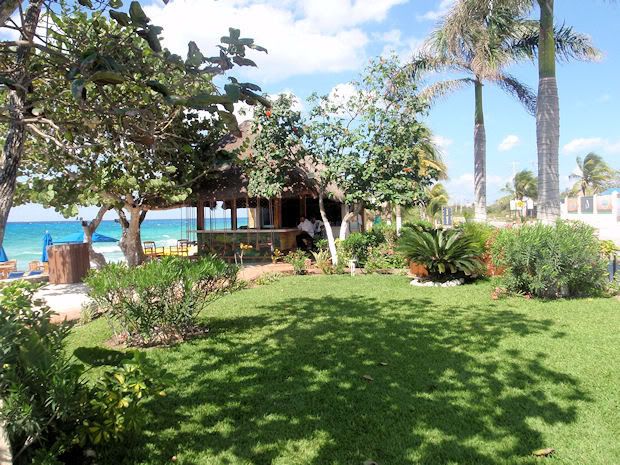 The condos across the street are coming along. I believe they are putting up 70 units. We talked to the owner and he wants to have all the exterior construction done by June. They have a huge crane on top of the structure. This is the first time I have ever seen one on Cozumel. They brought it over from Merida. All the advertising sign work in front was done by Chris who cooked dinner for us last night.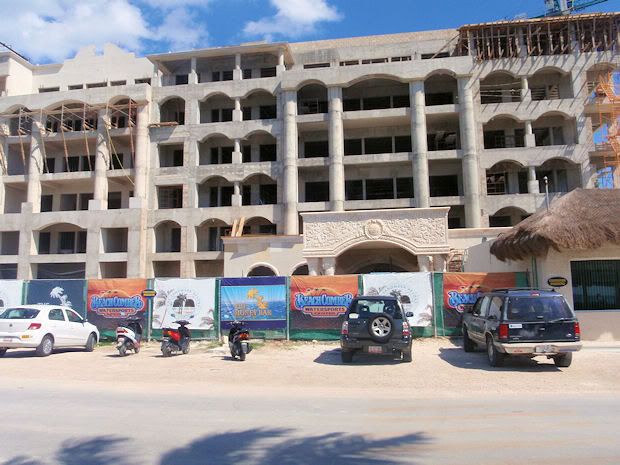 The waves are rough today. We had to get a table back from the water to keep from getting sprayed.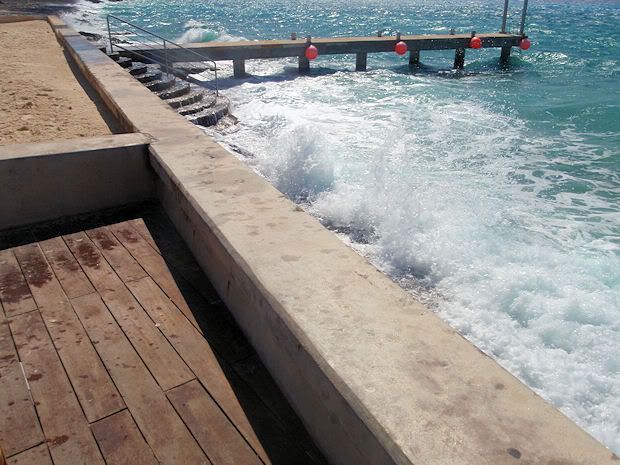 The next stop on our rounds was La Hach to see Alex. Just about everyday between 1:30 and 4:30 a lot of people meet here for drinks. It's a good time.
Today we ended up staying for sunset.
I stopped for a couple of tacos then went into town to see Tony. He was at the restaurant with his son Allen.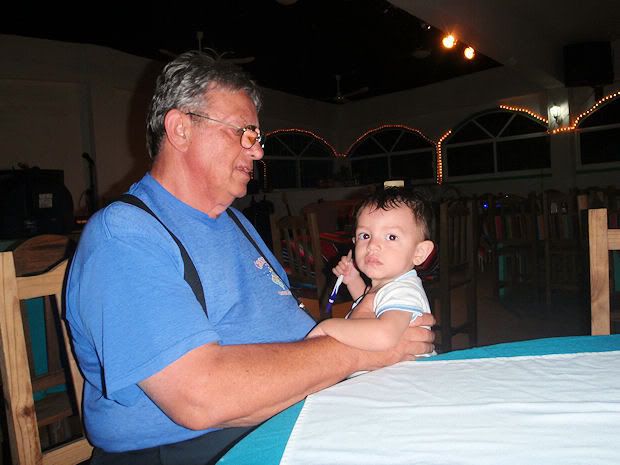 My last stop before going back to the room was at Woody's. I heard Freddy was bartending now. He use to work at Dzul Ha then at the Corona Bar now here.