If I remembered, I took a photo of what the day looked like in the morning when I went out to the Explorer. Today is sunny but there is a cold wind blowing in from the north.
I got talked into it again. Arturo at the restaurant wants me to make pizzas. This time I was going to make Italian sausage for all of them. The sausage has to be made at least a day ahead of time. I was in the kitchen for about an hour putting it together. Yesterday I spent quite a bit of time running around the island looking for fennel seed. It couldn't be found but my friend Mike had a couple of bottles and gave me one.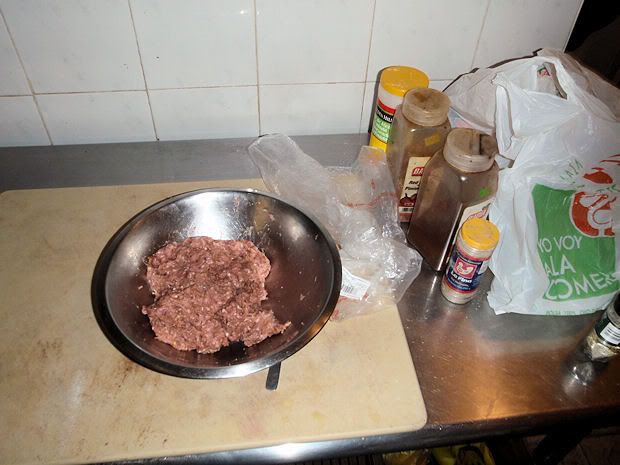 With the sausage done I still had time to stock up on beer and ice and make it over to Tony and Gordon's for a few Bloody Mary's. There has been a lot of thefts of water meters on Cozumel for the scrap value of the meters. Theirs was taken a few months ago and is now replaced with a plastic one.
I had forgotten my landmarks to the cave. Tony is going to take me over and refresh my memory. The cave is kind of a large opening under the iron shore that has been washed out by the wave action. Inside you have your own underground private beach with at least 10 foot ceilings. It's large enough to fit 5 or 6 tables with 4 chairs each. You can climb down by the water which is dangerous or enter through a back opening. I've posted photos before but didn't go down this time.
The water around this area is beautiful.
We had a few more beers on our trip around the island then went for a drive through El Cedral to see if there were any houses for rent. Not much around.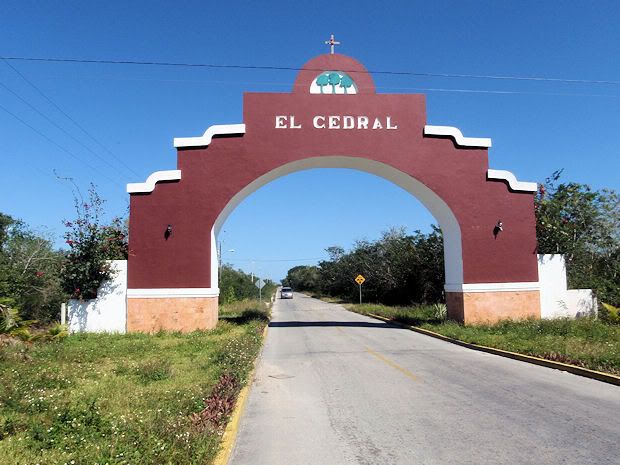 We were told that there was a grand opening celebration going on for a new runway on the south end of the island and that there would be bi-planes doing stunts. The Money Bar seemed a good choice to stop at for a while and see what was going on.
They do have clean washrooms here.