Saturday we headed out for the 7:00 a.m.  ferry to Playa. $156 pesos for adults....$93 pesos for kids.
taxi to the main bus station....$50 pesos
Breakfast around the corner a couple blocks from the ADO bus station in playa ( the main bus station )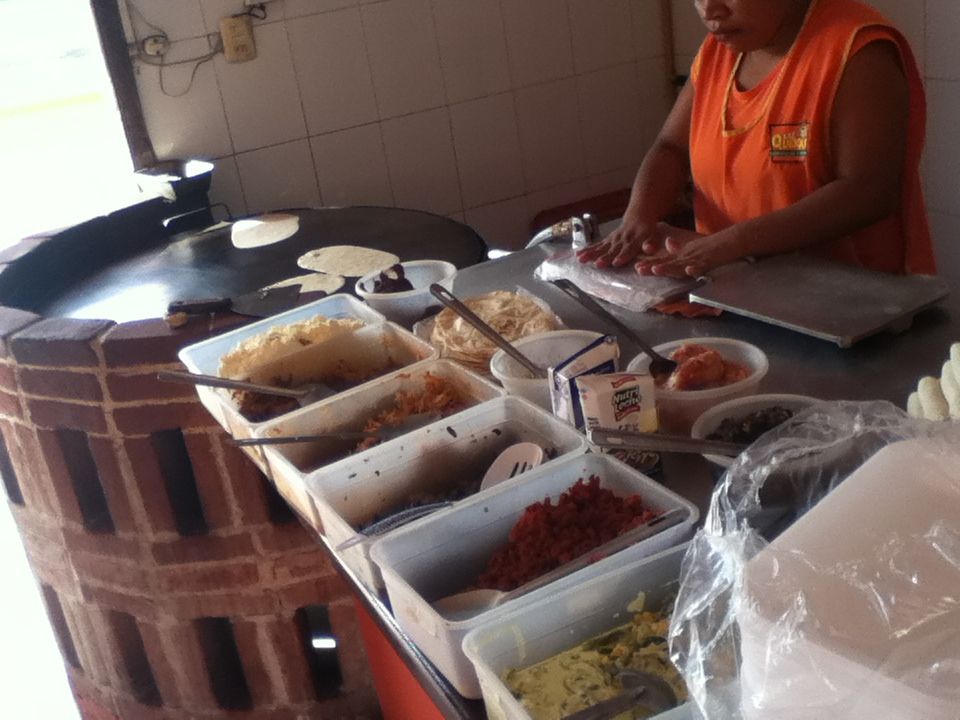 Tickets for the 9:20 to Chetumal   $252 pesos for adults    $ 126 pesos for kids
In Chetumal before 2:00 p.m.  taxi to the pier from the bus station..$50 pesos
Water taxi ticket to Caye Caulker  $45.00 us for adults   $34.00 us for kids
San Pedro Belize Express water taxi is ok to do business with.  more on this later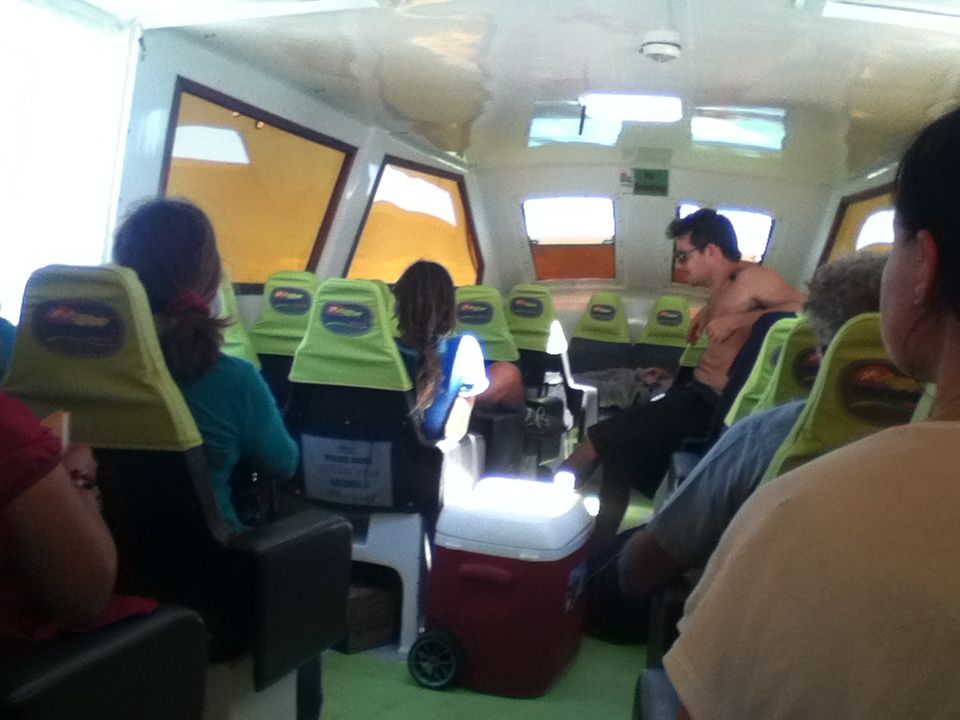 Pay the tax to leave Mexico...$295 pesos each,  no discount for kids.  (cash only ?)  ((and pay it again to re-enter Mexico))
Immigration at San Pedro and then on to Caye Caulker. Arrive around 6:00 p.m.  Lobster Fest is under way and going strong.  We found our room at Caye Caulker Condos.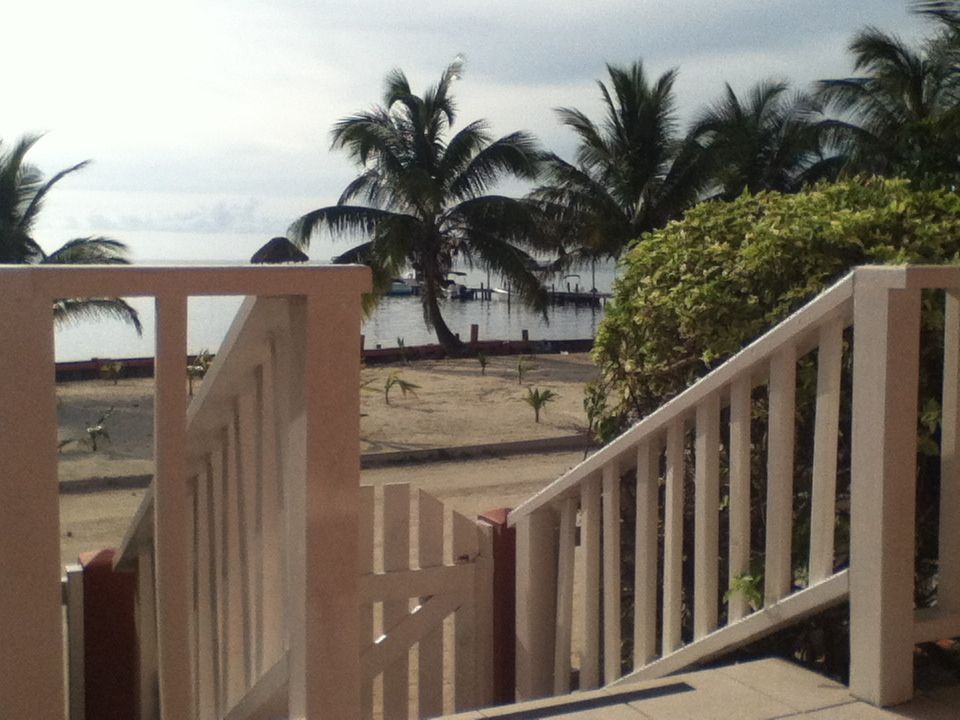 We would definitely stay here again. The pool and roof top make perfect add ons to super clean rooms with a kitchen.  Really nice folks running the place.  The mosquitoes are mean as hell...  much worse than Cozumel. All the food we ate was great. It is more expensive than Cozumel.   We stayed for three nights, planned on four but the mosquitoes were really bad.  Headed back to Cozumel on Tuesday morning. 
 Guess what -  its raining hard... waiting at the water taxi pier for the " Water Jets international" boat.  They show up about 30 minutes late...with an open top boat.   About 25 people piled in and  rode to San Pedro in rain so hard the driver had to search for the channel markers.  I would ride with the "Belize San Pedro Express" company again,  but never with "water Jets"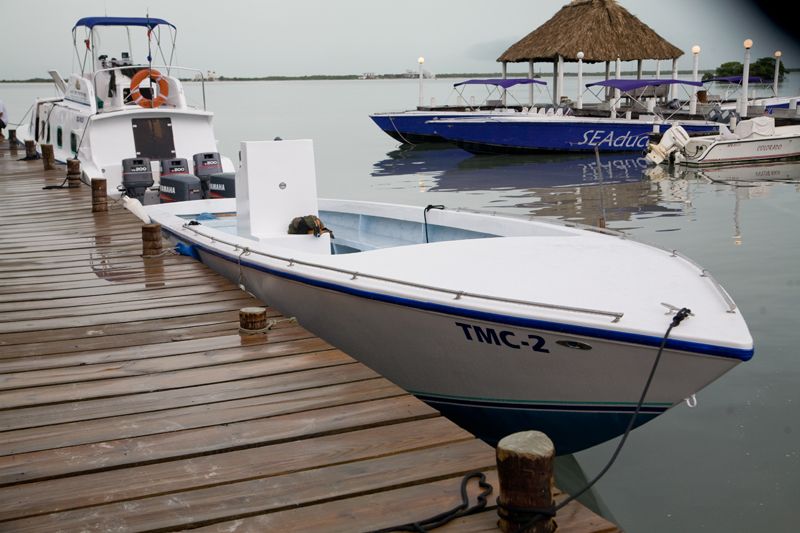 Change clothes at San Pedro go through immigration and pay exit tax- $47.50 belize for adults ($23.75 us)  no charge for kids.  change to a covered boat for the trip to Chetumal.  
All the other charges back are the same as the trip down. 
 Back in Cozumel around 7:00pm  and checked into the Villa Blanca.  The rooms here are nice and clean.  Folks are super friendly.  
We ate  dinner at La Hach right back to the room.
Wednesday Nemo's for breakfast .  rain is covering the garden at the Villa Blanca.  Breakfast was wonderful. 
rain slowed down a bit and we made a run for down town.  Shopping and lunch at Woodys
Hooters for dinner.... and the Rangers game, but we didnt stay long enough to finish the game.
Thursday Casa Denis for breakfast again.  The tacos and Empanadas are great and really too cheap.
Shopping again and then to Playa Azul beach club.  Olivia likes this one.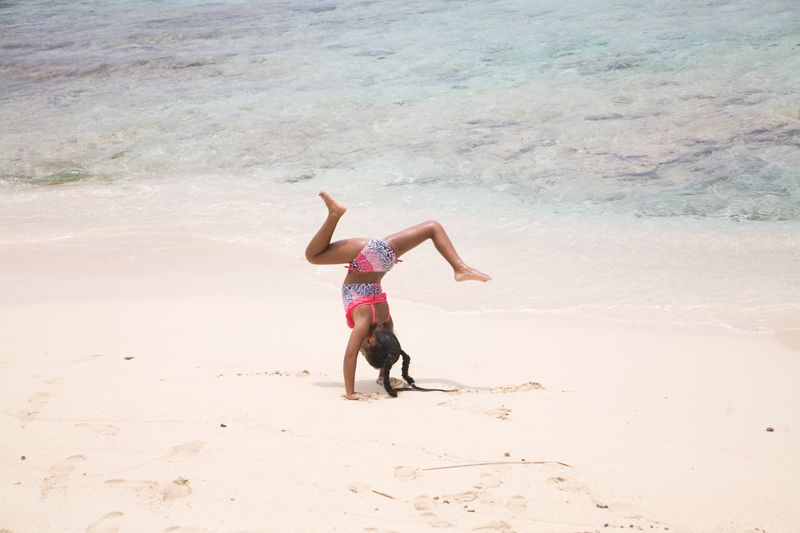 We do too, the food is great.  The mexican plate is plenty for us.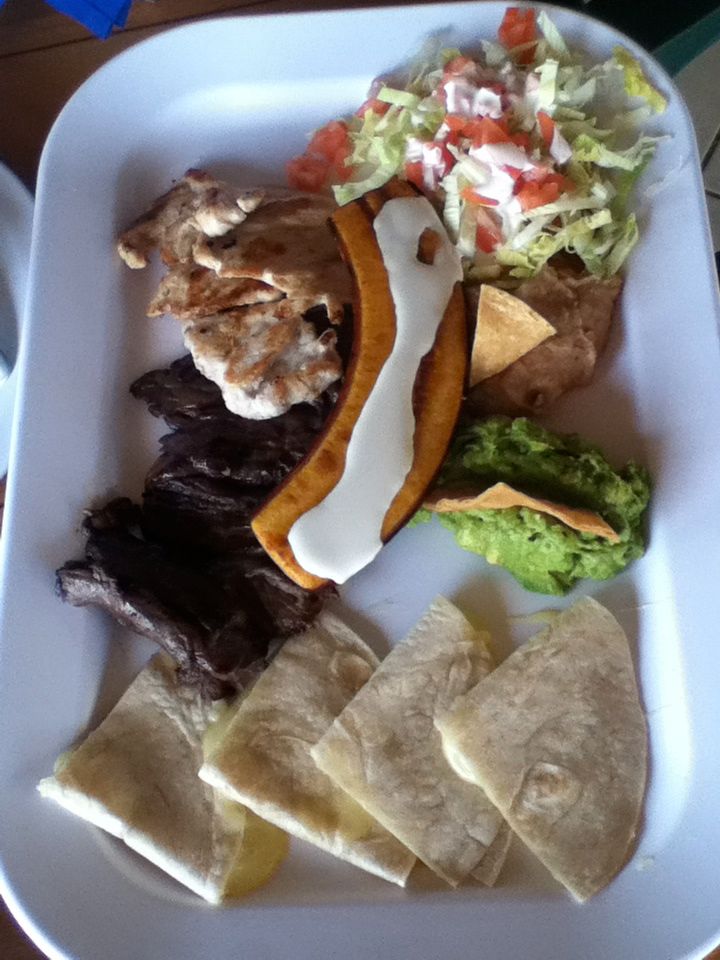 Argentina Del Sur for dinner......Its great.  The desert empanadas are unbelievable.  Service is top notch.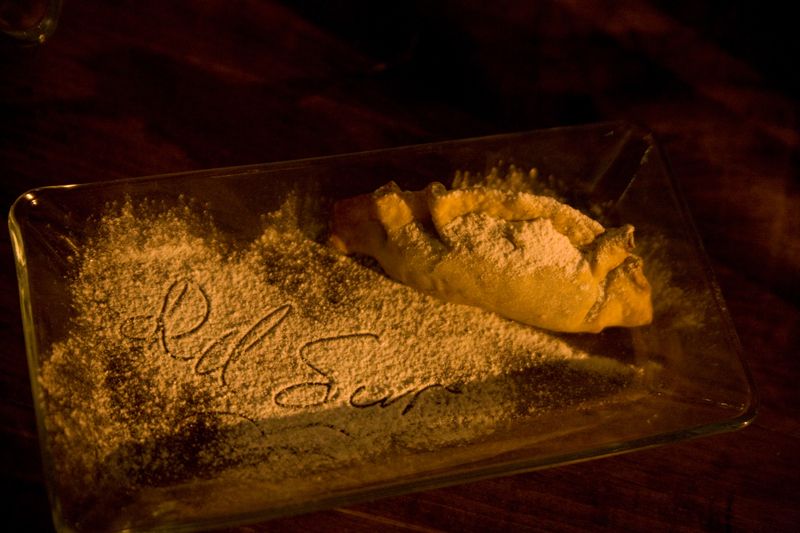 Friday  Decided to eat a late breakfast at Panchos in side the shopping market on the east side of the plaza.
 On our way to the airport at noon.  Our 9 days have flown by so fast.  but we are happy.