It was finally warm this morning and the ocean is calm. I did my usual Mega stop for ice and beer then went over for some Bloody Mary's. I think I am getting use to those in the morning.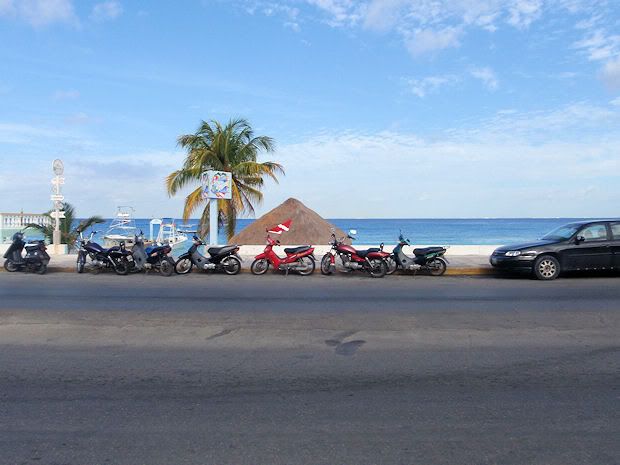 Gordon was out of money so I drove him to the bank. Waited in the Explorer because there is no parking.
It was a nice day but started getting cloudy. We went over to the marina anyway to look at the boats.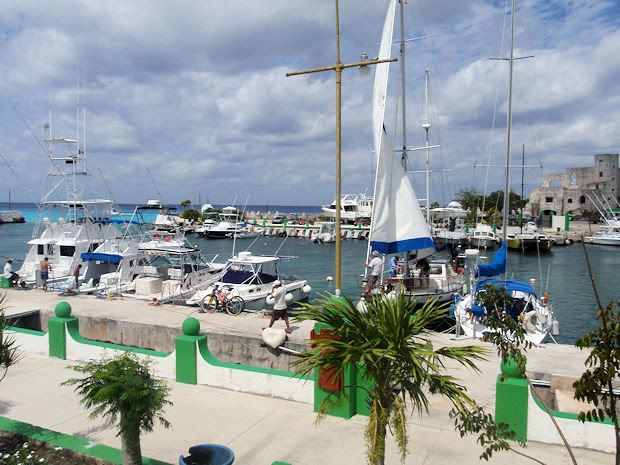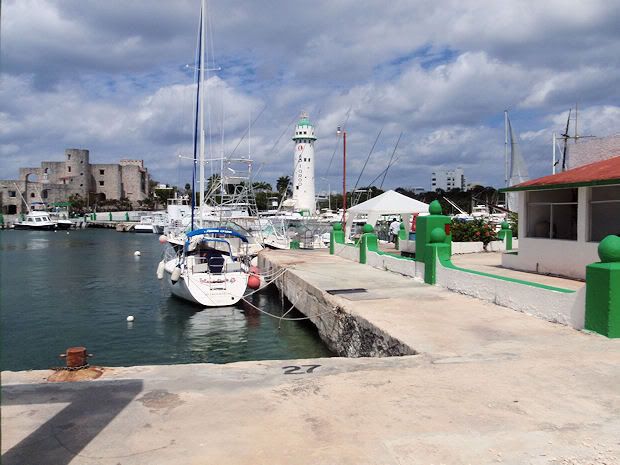 We went over to the palapa bar for a drink. It wasn't open today.
Just because that bar was closed it didn't ruin our day. We went to another one. The El Yucatequita. Stayed for a number of beers and botanas. If you know the right places to go there's no reason to go out for dinner. You can eat for free.
Stopped in at Mega again. Had to pick up some more fixings for those Bloody Mary's in the morning.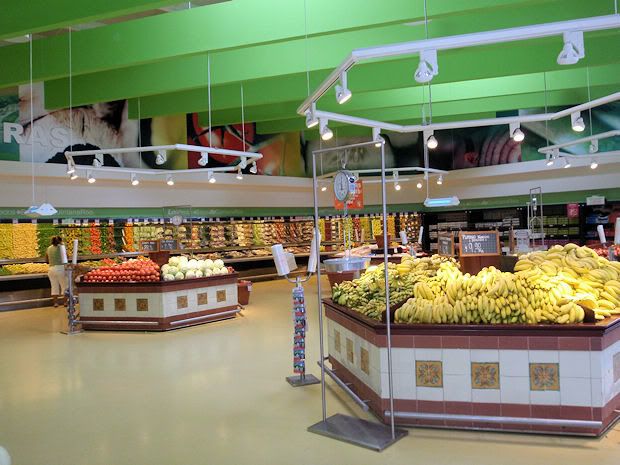 We walked around town for a while then ended up over at Woody's. We had some time to kill before going over to Tony's restaurant for dinner and to meet other people from the boards.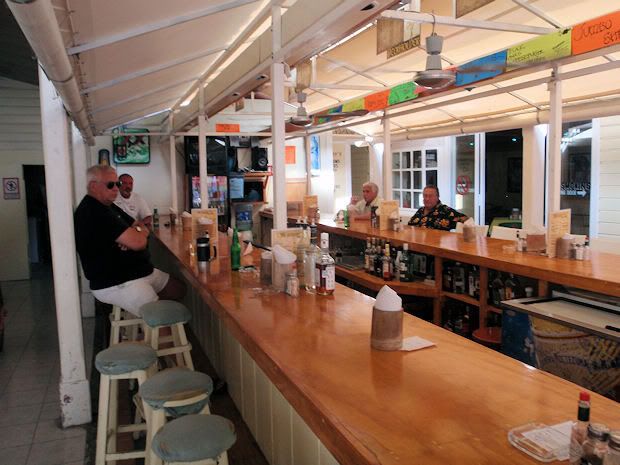 Woody has a dining area now for anyone that wants to sit at a table and eat.