I paid my bill at the hotel last night and packed up my stuff. I still have a room reserved for when I come back which is good. I don't know exactly when I will be back but they will hold a room for me anyway. I stopped at Mega for beer and ice then drove over to David's where I will leave the Explorer. He is going to drive this trip because my papers for the Explorer aren't quite in order. With his van packed, we drove over to pick up Gorden. We need to catch the 11:00 am ferry.
We arrived at the car ferry and were told the port was closed. Try again around 2:00 pm. That blew our early start. With nothing else to do, we went and got some breakfast.
I forget where this place was but the carnitas were good.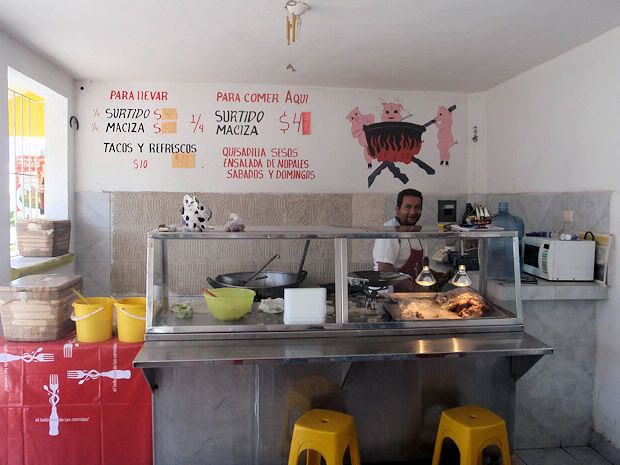 It's still early so why not kill some time at the Money Bar. We still have a few hours before the ferry is supposed to leave.
The time passed and the ferry was now going to make a crossing. We waited in line for boarding.
Eventually the ticket guy came by and gave us ours.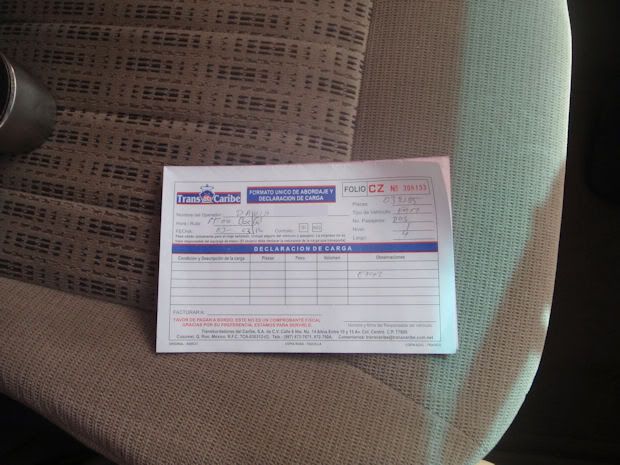 The line to get on was getting longer. Some people have been waiting for a long time.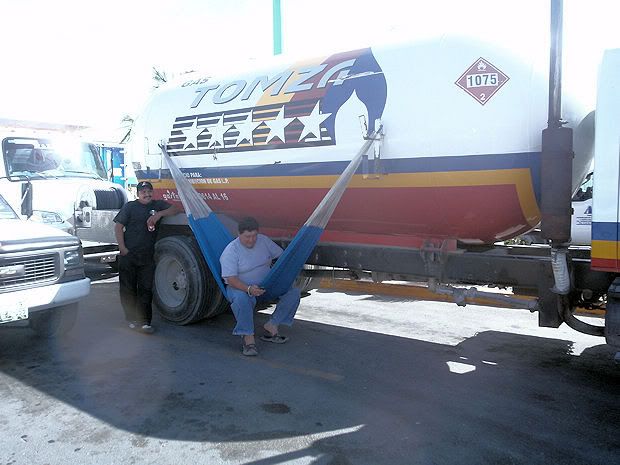 After a long wait we were finally on our way.
It's still a nice view from the upper deck.