After losing part of yesterday we were up early. It takes 3 guys a little time to share a shower and pack. You would think the Coba road is void of traffic but spend a little time around here and you will change your mind. All night long and most of the day there are nothing but trucks and busses. This morning it was quite when we left the motel.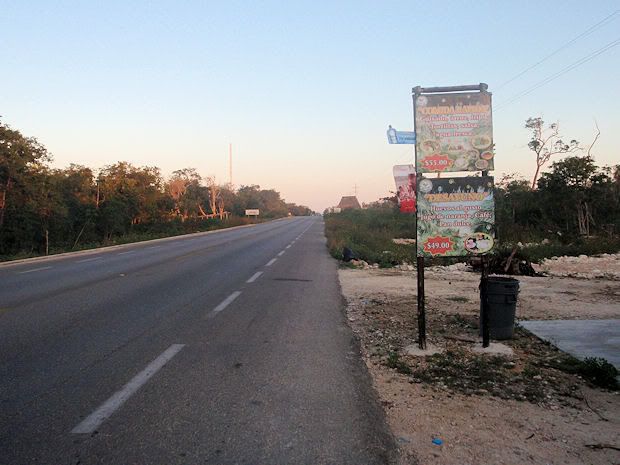 When traveling we all kick in to a pot so one person doesn't have to spend more than another. Usually it's around $3,000 pesos each. One person handles the money and all of our traveling expenses come out of that. It works out pretty good. When the pot is out of money we just add more. We have just one more problem. My cooler has a leak which means I can't store any large amounts of beer in the car anymore without water leaking all over the back of David's van. I got a few garbage bags from the hotel and lined the cooler. Maybe it will work. Anyway, we have been on the road for a little while and needed to stop for gas. A Pemex station came up in Limones so we stopped.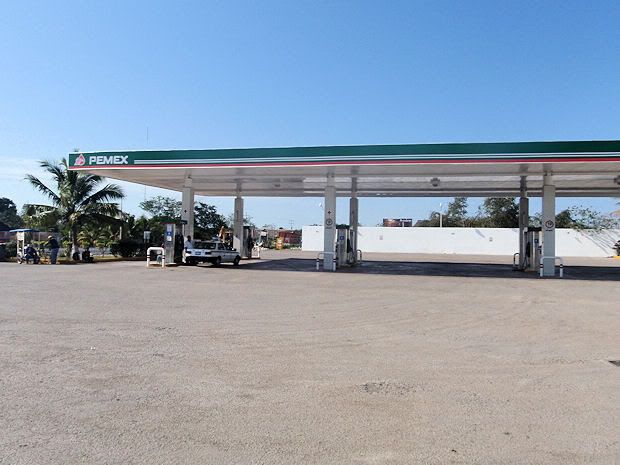 There happened to be a place next to the Pemex that served empanadas so we went in for breakfast.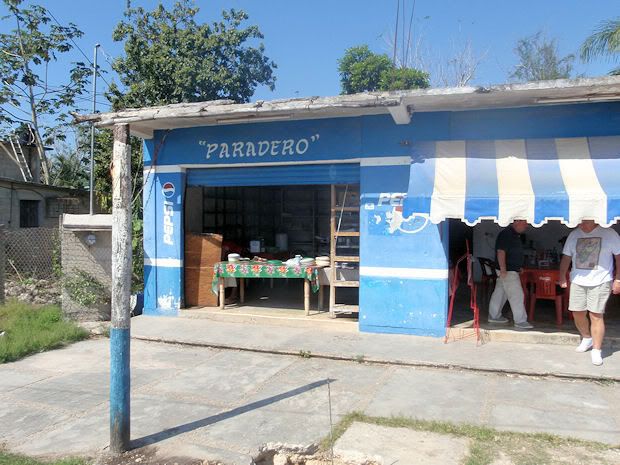 The lady here made some great ones.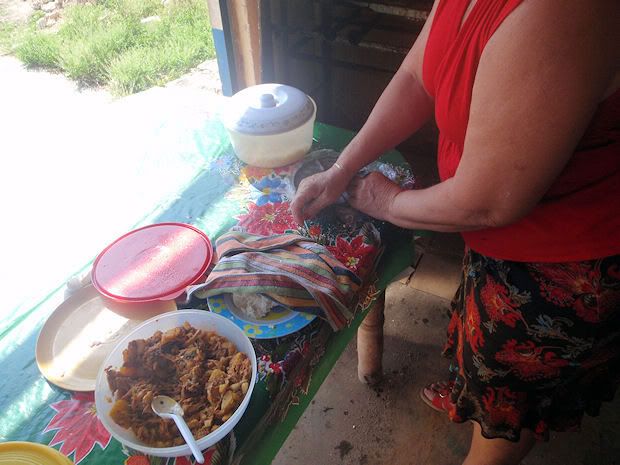 If you are on your way to Xcalak or Majahaul, This is where the bus station is located.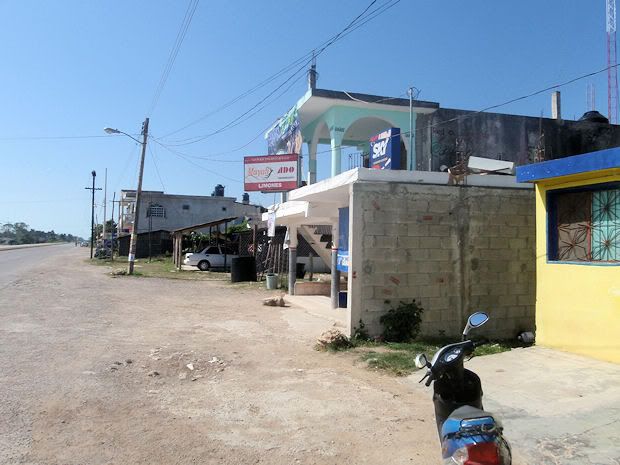 As we approached the border of Belize we took a wrong turn. The turn we took went to what looked like a new customs area and border crossing but wasn't finished yet. We had to turn around and go back. The road was one way and we had to go through a bug spraying station before we could go back in the right direction. It didn't seem to make any difference that we told them we were not coming out of Belize but we were going into the country and only made a wrong turn. We still had to have the van sprayed. $50 pesos.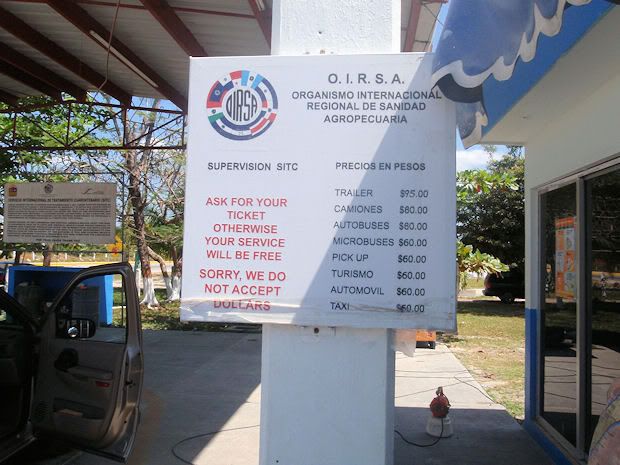 After finding the right turn off, we left Mexico and entered the free zone. We didn't turn in any papers at the border. The reason behind this is we didn't want to give up our Mexican visas or car permit and we could still enter Belize. When we return to Mexico we will still have all the papers we need to get back into the country without doing all the paperwork again. I did the same thing last year and it worked fine.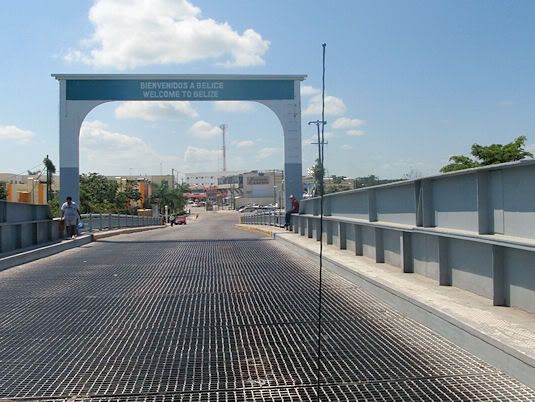 Customs in Belize was no problem. They didn't even search our luggage. No fees to pay when entering the country.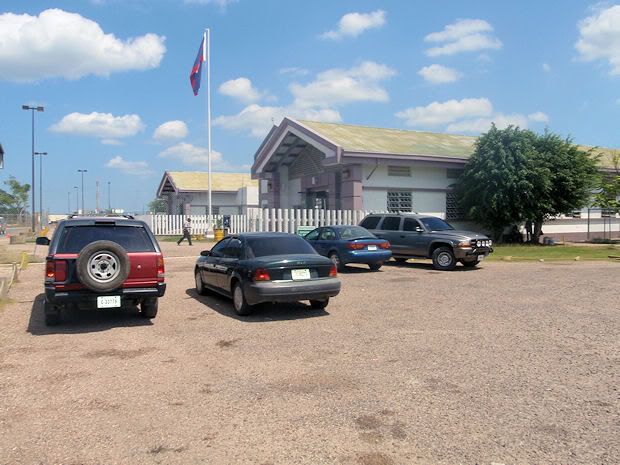 You need to have insurance in Belize. It can be purchased not far from customs.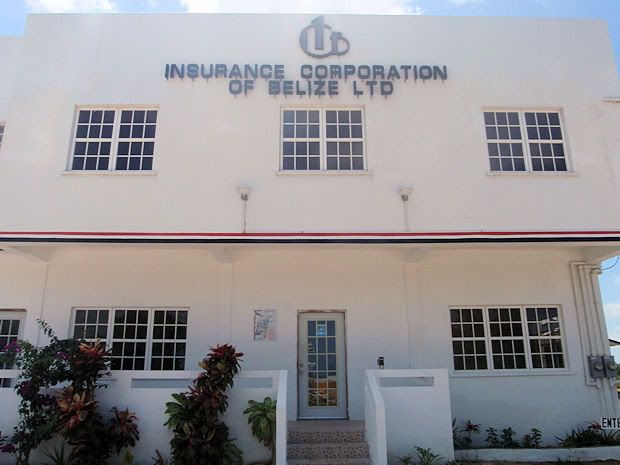 The insurance is expensive for a day but a weeks worth only runs around $14.50 US. Paperwork doesn't take long.