The drive ahead of us was still long. It took about 3 to 3-1/2 hours to drive from Tulum and get across the border in Belize. We still had to drive to Belize City and bypass that then drive to Belmopan (the capitol) and on to San Ignacio. It's a fairly long drive. Northern Belize sucks but once you get past that area the country is really beautiful.
David was driving and we were having a few drinks enjoying the drive when we felt the brakes being applied very quickly. According to David, we had just passed a shop that needed to be checked out. Back around we went. The shop happened to be a wood carver's place.
It happened to be a good call. This guy was really good. To bad I couldn't get a few of these carvings home on the airplane.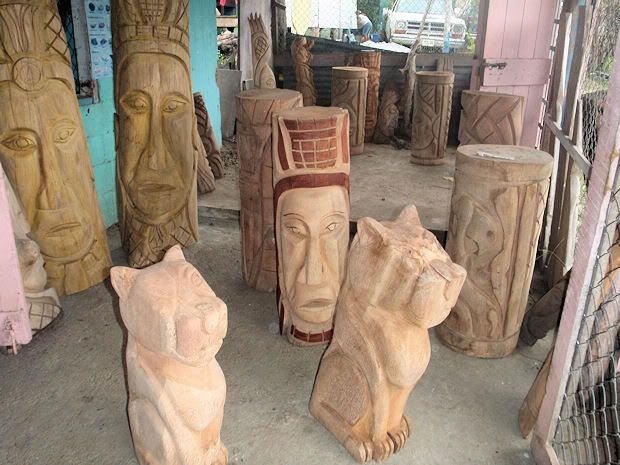 We talked for a while and he showed us his shop. Bought a few pieces that were smaller and carved out of stone and nut shells.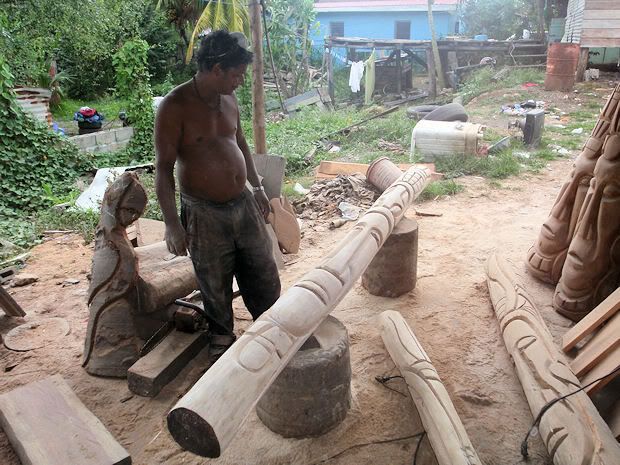 The roads in Belize are very good. Maybe that is why there are only a few main roads.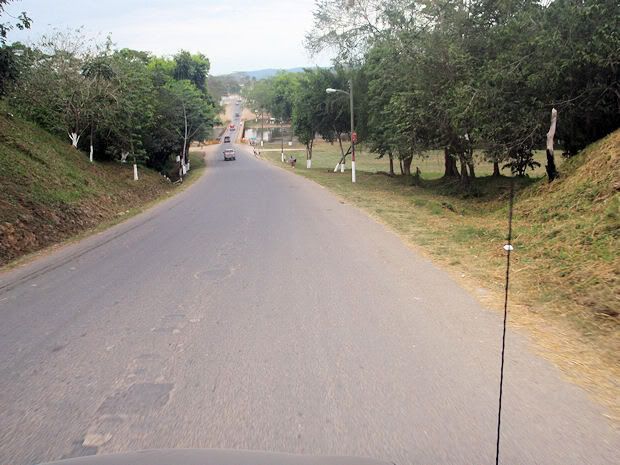 We arrived in San Ignacio early evening. Tried to find a place to stay but everything was booked. After asking around we found out that there was a big canoe race being held. Anyone that entered would paddle down the river from here to Belize City. A couple of days journey.
We were hungry and found the best Chinese restaurant in town.
After looking at the menu, everyone ordered something different and shared. The food was great and the price for Chinese down here is cheap.
After dinner we drove around a little until we found a place with only one room left. We paid for the room. In order to get to the room you had to come into the owners living room, walk through their kitchen, then go up the back stairs. The owners were wonderful. 84 years old and great people.
Gordon was tired so David and I went out. The streets were crowded with people getting ready to party.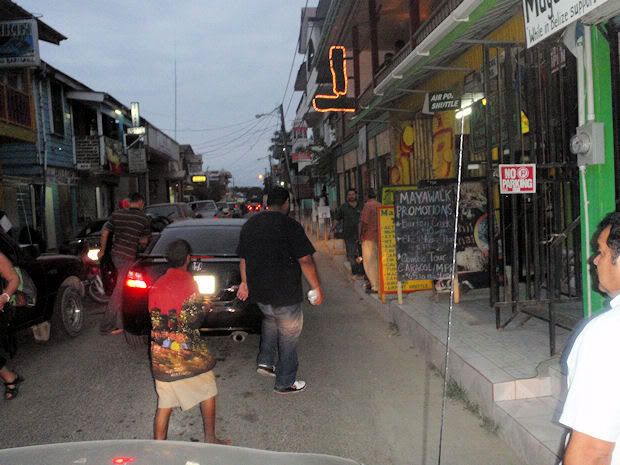 Everywhere you looked up and down the street there was a canoe. It must be a big race.