The room we got only had two beds so I found room on the balcony to hang my hammock. I was a little low to the floor but as long as I am off the ground I'll sleep the same. I believe we paid $55 Belize. That's $27.50 US.
This wasn't the quietest place to sleep. Sirens were going off early in the morning and people were out getting ready for the canoe race. Time to get up.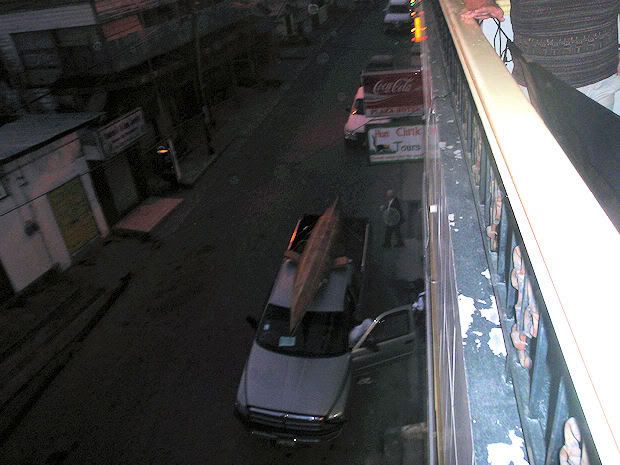 A photo from our balcony.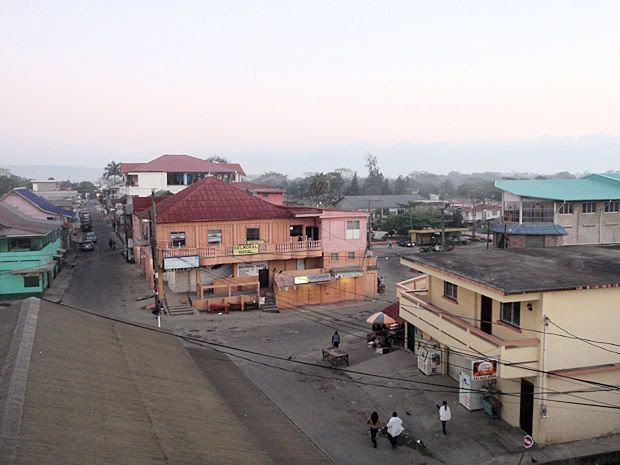 After showering we were ready for some breakfast. Our host told us we could get a decent one down by the market about a block away.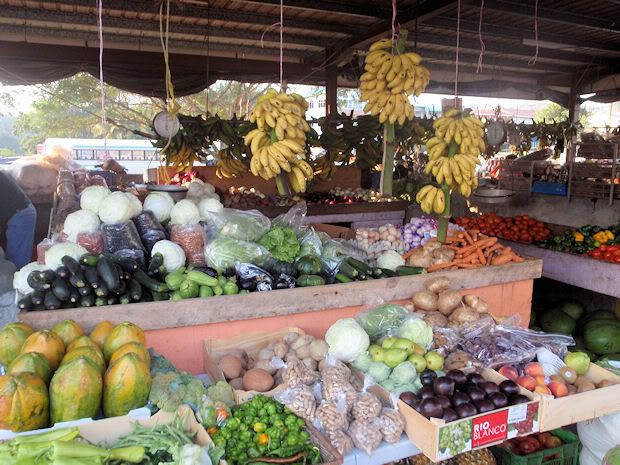 We came across Mike's place which was just opening up.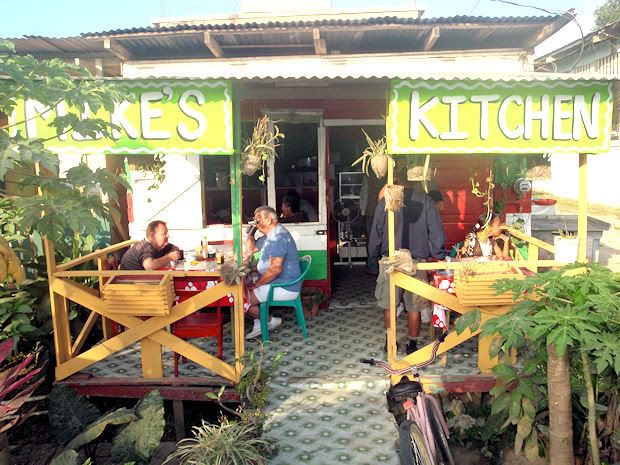 Finally a place that new what eggs over easy were (almost). A little ham and some fry jacks with marmalade finished off the meal. The food was good.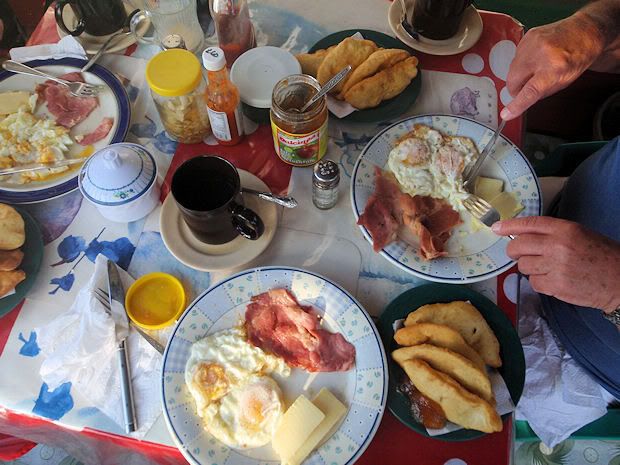 There were a few other places to choose from.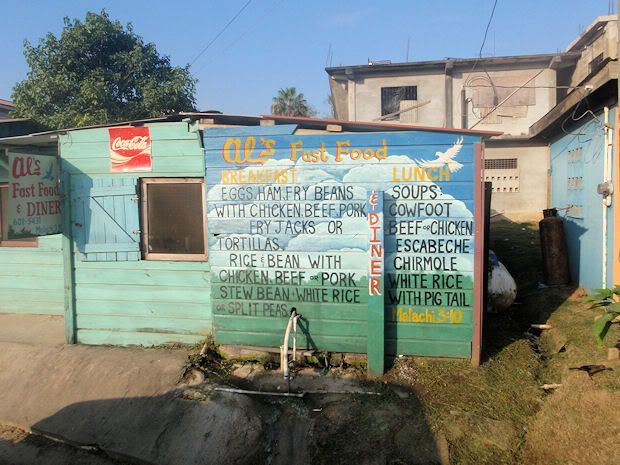 We were on the road again and wanted to see the ruins of Xunantunich before reaching the Guatemala border. You have to take a one car ferry over. The ferry is free but the operator works on tips.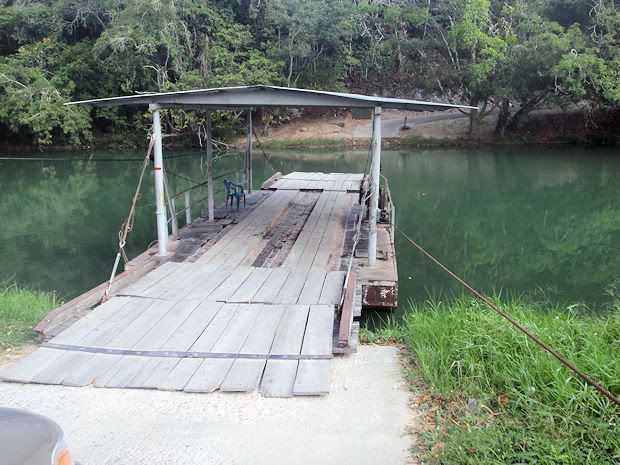 The van fit on the ferry and we were on our way.
This ferry is a hand cranked model.