We arrived at the Belize border around 10:30 am. You walk into the building and go to the counter. Pay a fee of $38.50 Belize dollars per person to exit the country and get your passport stamped. You can pay in Belize dollars or American. The whole process took about 12 minutes.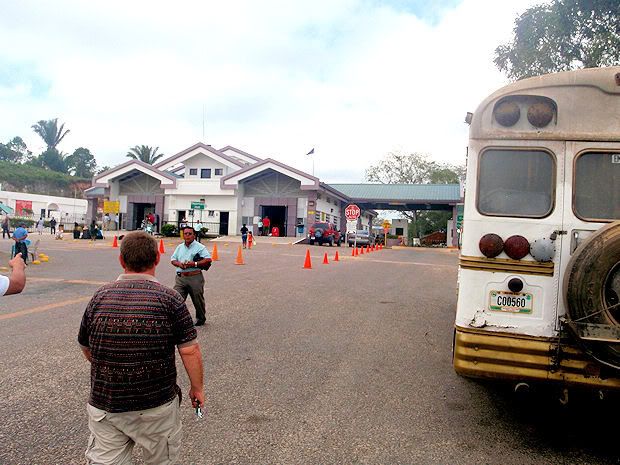 Lots of people crossing the border today.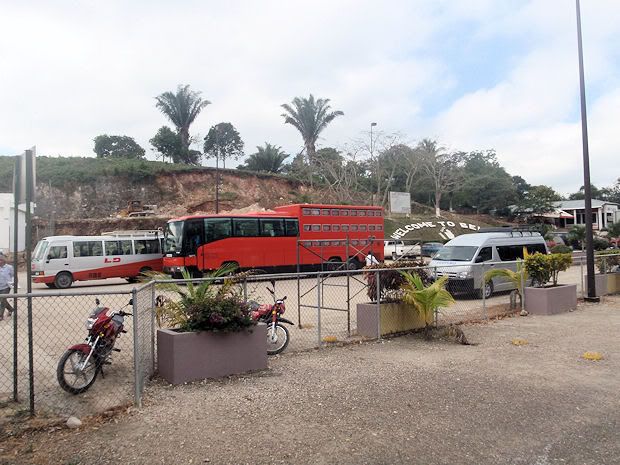 Whenever you enter or leave a country there are licensed money changers on both sides of the border. Their rates aren't very bad as they only take a small percentage of the transaction. It works out good because you can get rid of the currency you no longer need and have some currency for the country you are entering.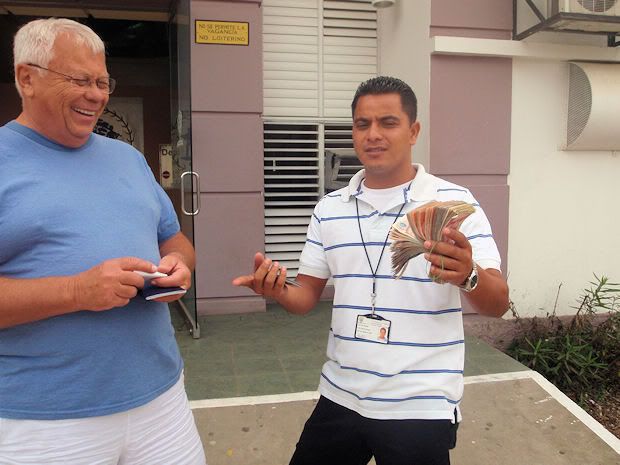 The Guatemala border takes a little longer. You first have to pay to go through the bug wash.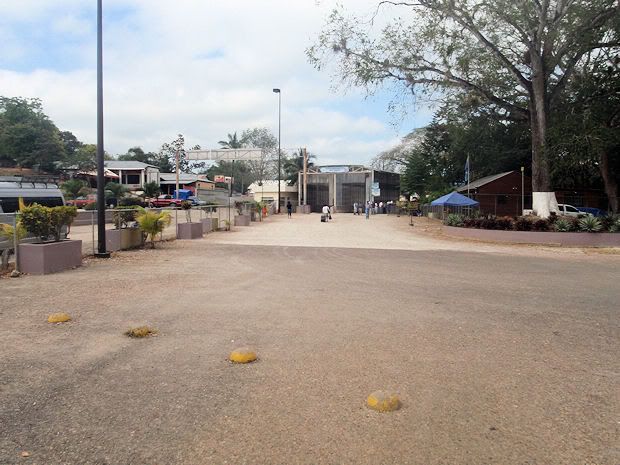 Next you go stand in line to get your passport stamped and pay a fee. The driver now has to go to another line and get the car papers sorted out. You will probably be sent down the block to get a few copies of different papers made then go and stand in line again. After the car papers are ready go to another window and pay the fee on the vehicle. The whole process takes about 45 minutes.
We never did get our luggage searched. We even got to keep the bottles of rum we bought in Belize. Once they open the gate we will be in Guatemala.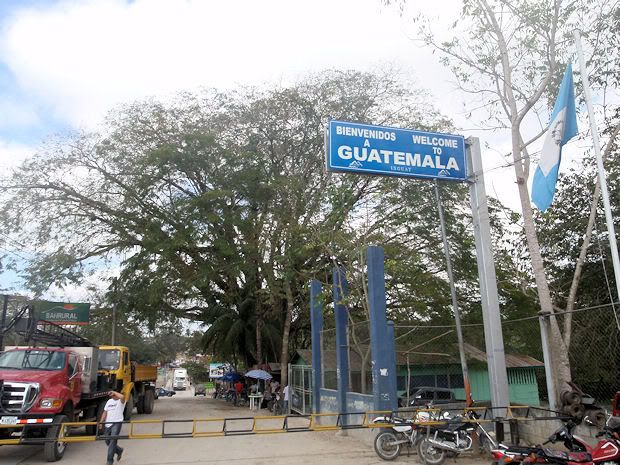 Our first stop was at a roadside stand for some cold Brahva beer. Beer is only a little over a buck a bottle here and you have many different choices. It's a lot better than Belikins.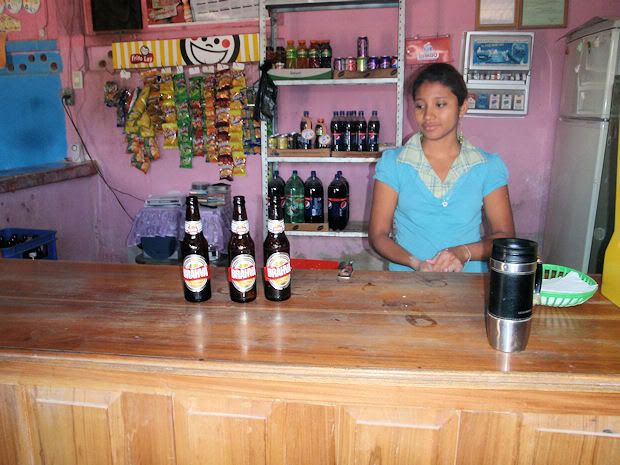 The road in Guatemala for the first hour is terrible. After that it gets better. Still the same road hazards.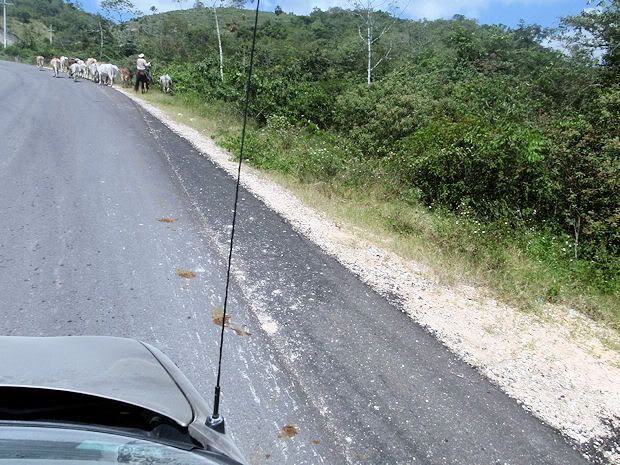 Our goal today was Flores. We arrived early afternoon.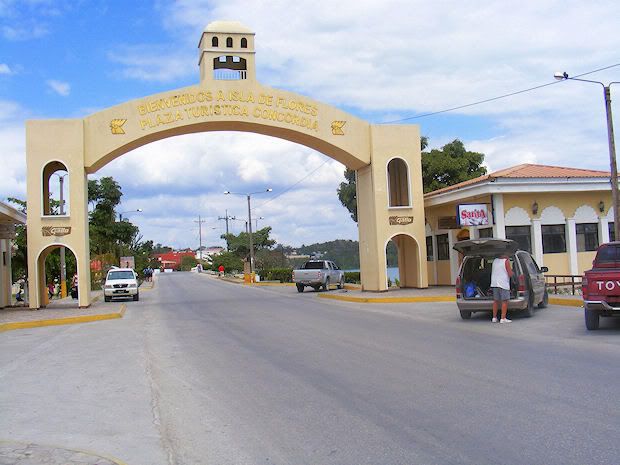 To me, Flores is a beautiful little town built on an island.