There were 3 beds in the room so I got to sleep in one last night. Right outside or door is a good view of the lake.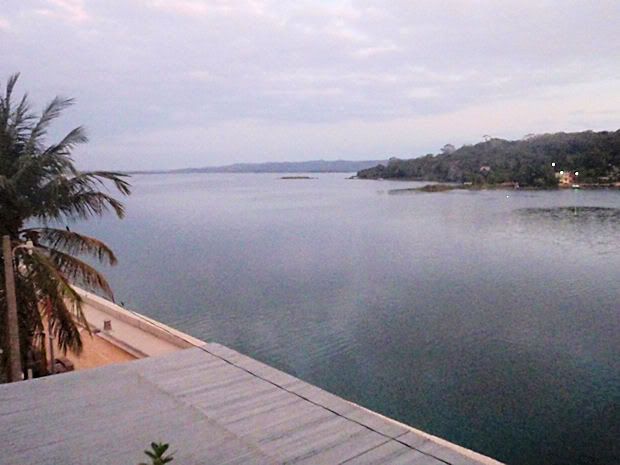 After breakfast in the hotel we checked out and drove across the bridge to Santa Elena to check out the markets.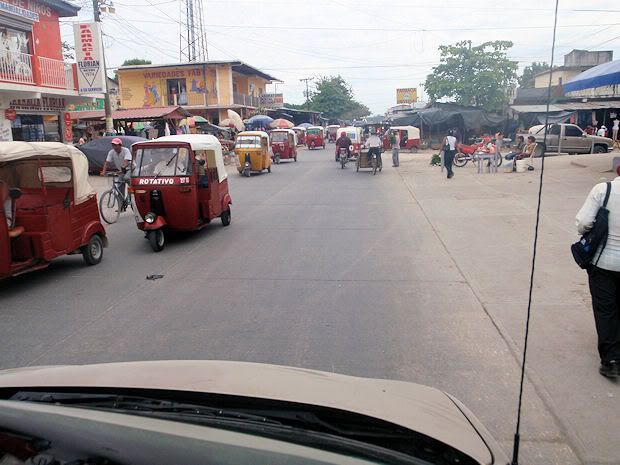 We didn't spend much time looking around. David and Gordon haven't been to Tikal and that's our destination today. It's about an hours drive from here. There's a small place with a few rooms about half way to Tikal that I stayed at last year. We stopped there to get a room. $300 Quatzales.
A little while later we entered the National Park of Tikal.
This is jungle here. Not as lush as Palenque but jungle anyway. You have to watch out for the jaguar crossings.
The site here is huge. To see it all would take 8 to 10 hours. Lots of walking.
Lots of souvenirs for sale near the main restaurant and bar area. We spent a little time in the bar.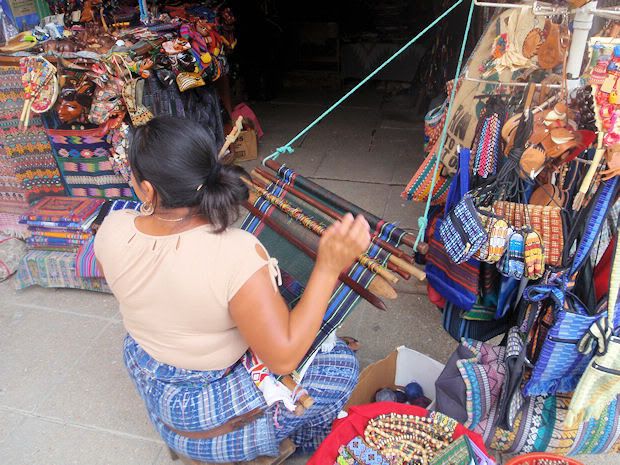 Saw lots of coatimundi along the trails. At least 30. They would travel through the jungle in groups.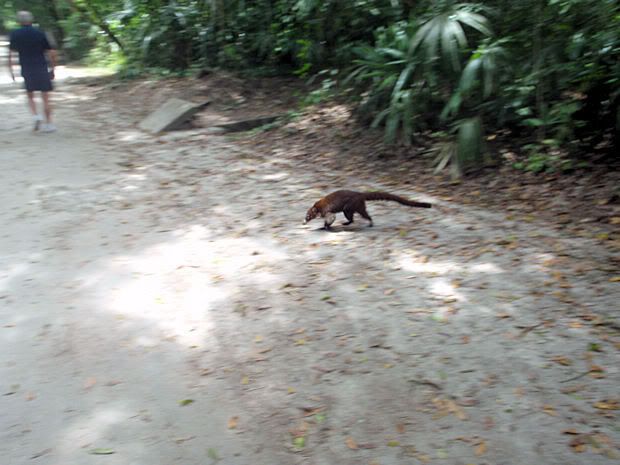 I would recommend a trip here if you get the chance. The photos I took didn't come out that great. I probably had the camera on the wrong setting. They also sell beer at the concession stands scattered around the site.