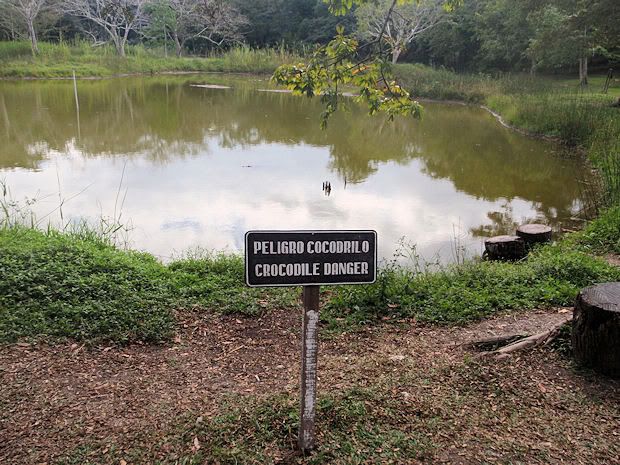 We spent about 5 hours at the ruins before going back to our hotel. There was a pizza place right down from where we were staying so we went there for dinner.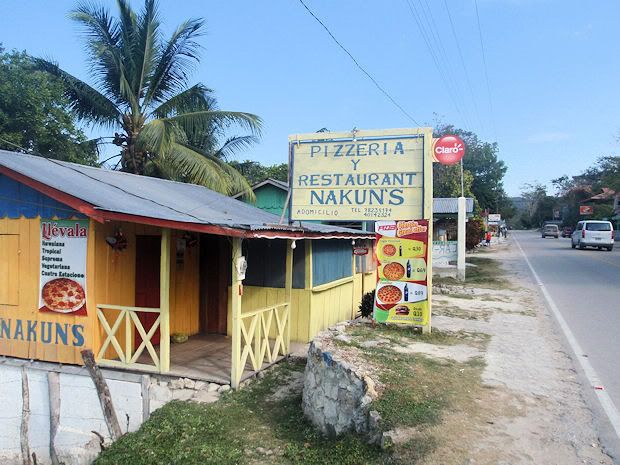 A hamburger sounded good so we started off with that and finished with a pizza.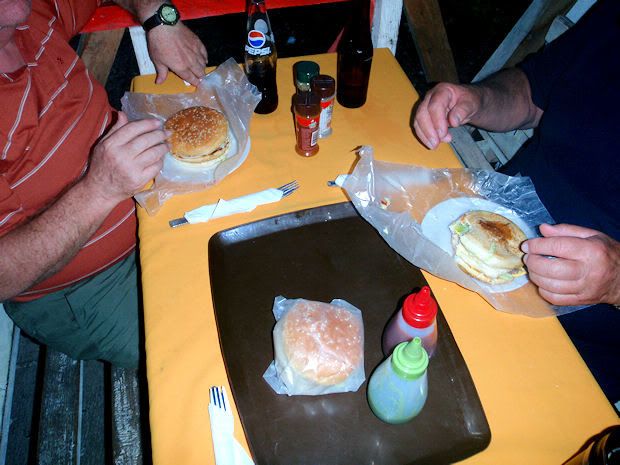 A few beers to wash everything down with and all was good.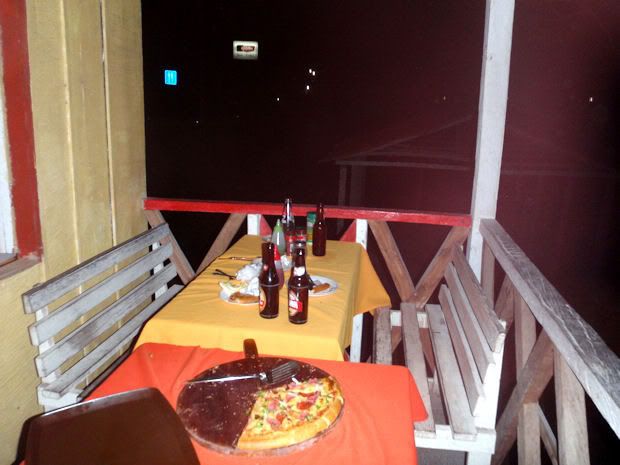 Before we paid the bill we ordered some beers to go. No problem. They asked us to bring the bottles back in the morning. I can't believe how friendly the people are.
Back at the room I hung my hammock outside. Only two beds again.
A few more beers before going to bed. Another great day.