It's 7:00 am and time to go for breakfast. The only place that was open was next door.
Now is a good time to take a look at our maps and figure out where we are going today and how to get there. David has a set of Guia Roji maps and I have one from AAA. We decided to go to Coban (not to be confuised with Copan, Honduras.)
A drink menu that was on the wall.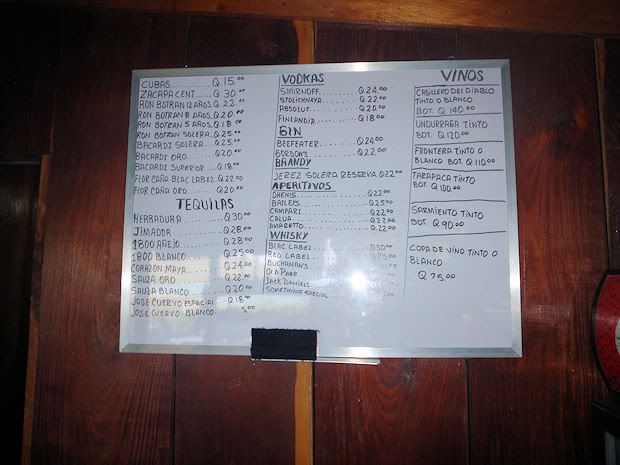 The restaurant has a small swinging bridge that leads to a platform so you can get a better look at the lake.
We packed the car then went to talk to the owner of the hotel about our route. He does tours from the hotel so he would know the best way to go. He told us not to go the way we had planned as the roads were unsafe even though the maps showed them as good. He took a pencil and drew in a road on the map that wasn't there and told us to take this one. With the new directions partially set in our mind we took off.
We had to cross a river on another ferry.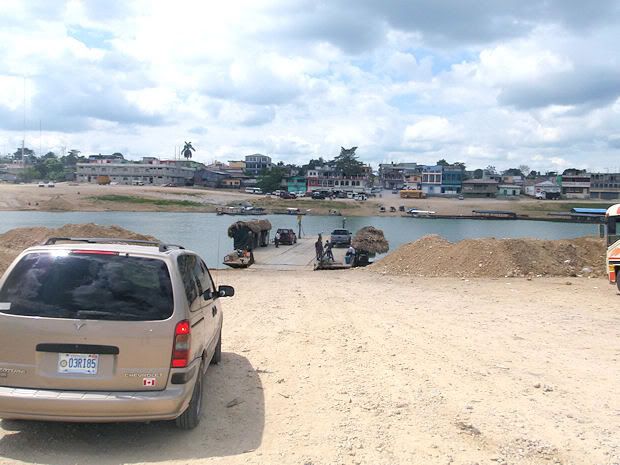 There must be a lot of villages along the river.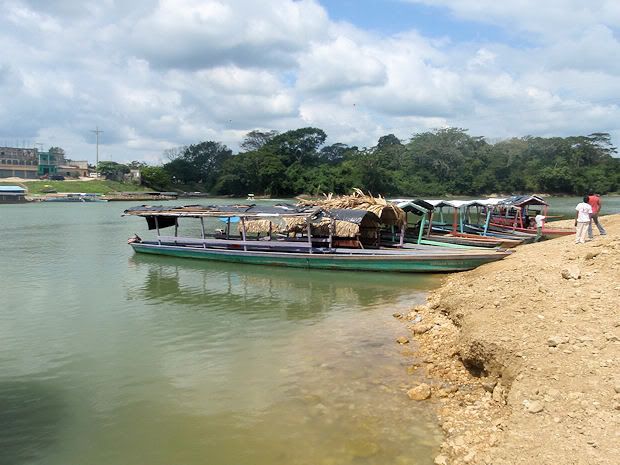 The ferry is moved across the river by a guy sitting in a tub with a motor on it.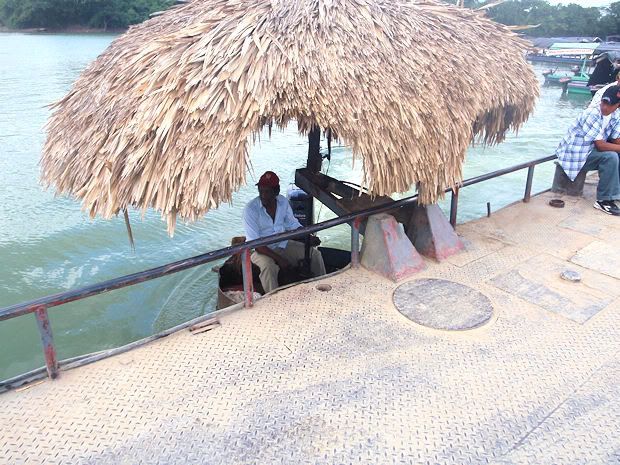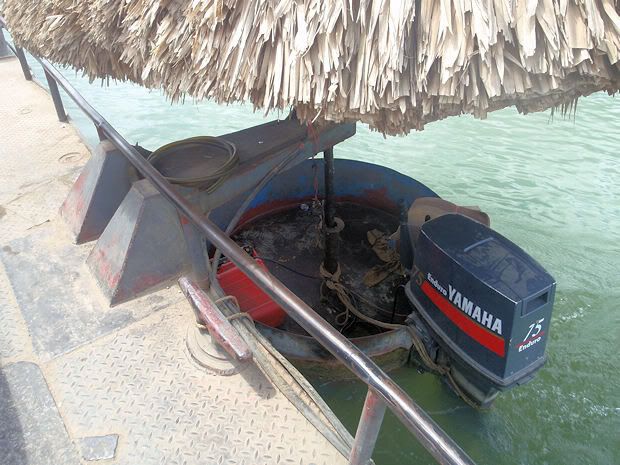 The crossing was quick. I don't remember what the cost was but it couldn't have been much more than a dollar.
Time for a beer.