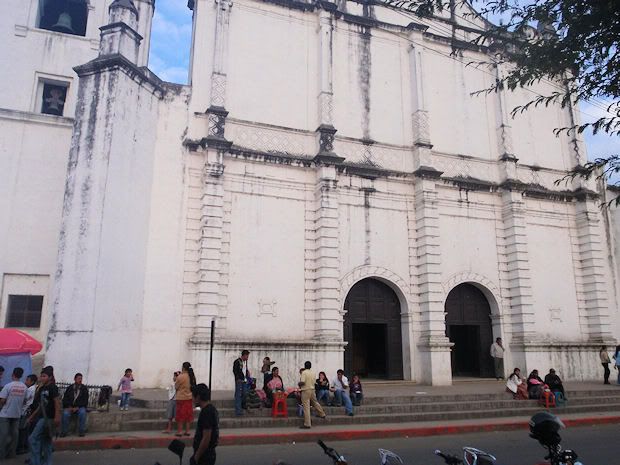 After driving around for a while we found a hotel with indoor parking. They didn't have a room with 3 beds but gave us 3 separate rooms for $360 Quetzales.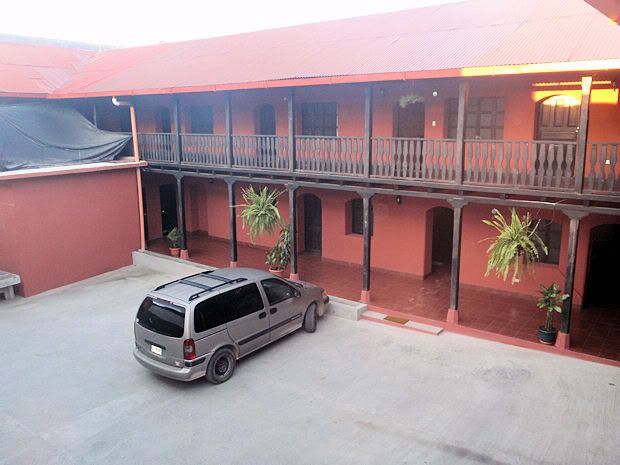 We found a restaurant not far away for dinner.
I had to try the filet mignon with mushroom sauce. It looked good and was cooked perfect but the meat was still tough.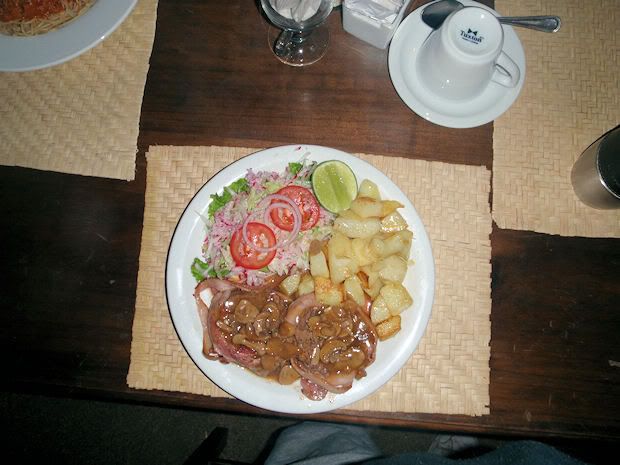 Gordon had prime rib medallions in a wine sauce. He said his was good.