Our rooms were a little sparse last night but had a bed and washroom.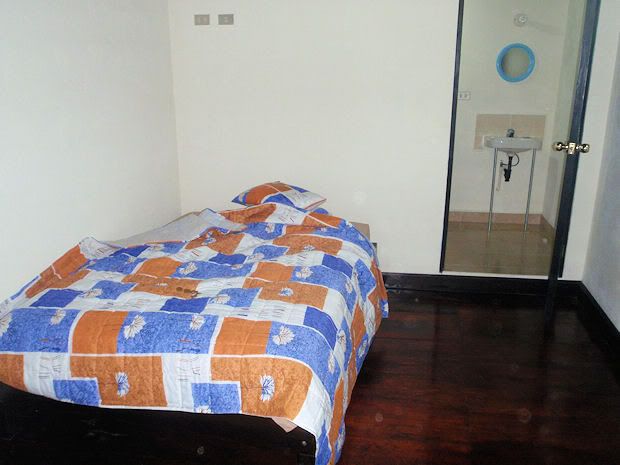 The washroom was clean and had plenty of hot water.
We were on the road fairly early.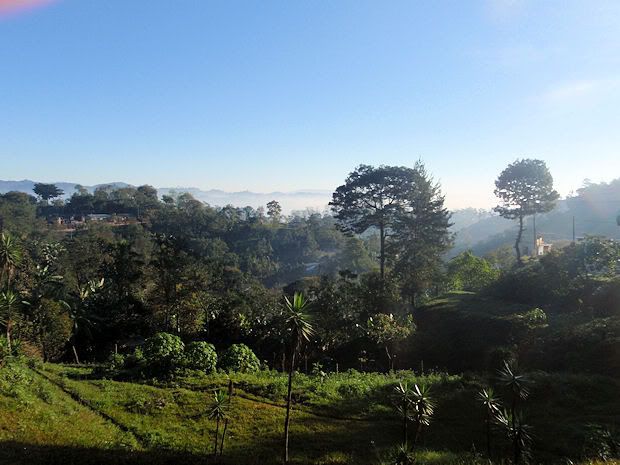 Stopped for gas. Again the gas stations are clean and nice. I have to give Guatemala an A+ for clean washrooms and toilet seats. Much better than Mexico or Belize.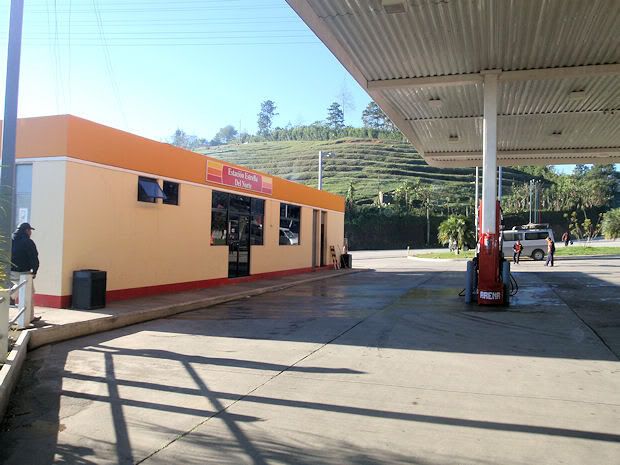 You have to watch out for road hazards. I've seen this many times. You come around a turn and one lane is missing. It's fallen down the mountain at some point. There are rocks around it to warn you.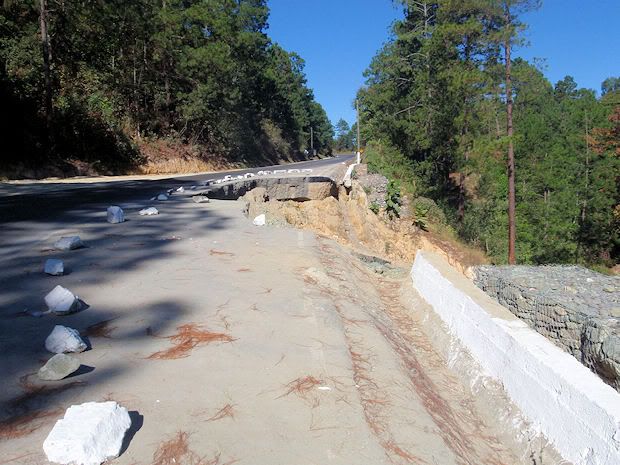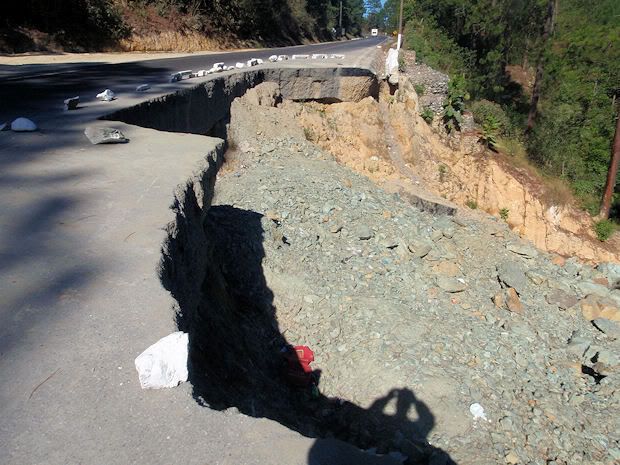 Our new directions had us going into Guatemala city to save time. I won't even go into it but Guatemala city roads suck. If you get on to a main road and miss your turn off, there is no way to turn around. We spent around 2 hours trying to get out of the city. As far as being dangerous, I don't know. The city looked fine to me but we just wanted out.
We were on to our destination of Lake Atitlan and getting higher in the mountains. We are almost above the clouds.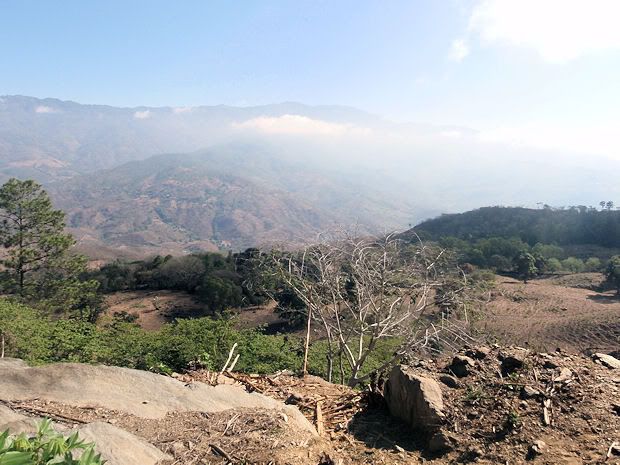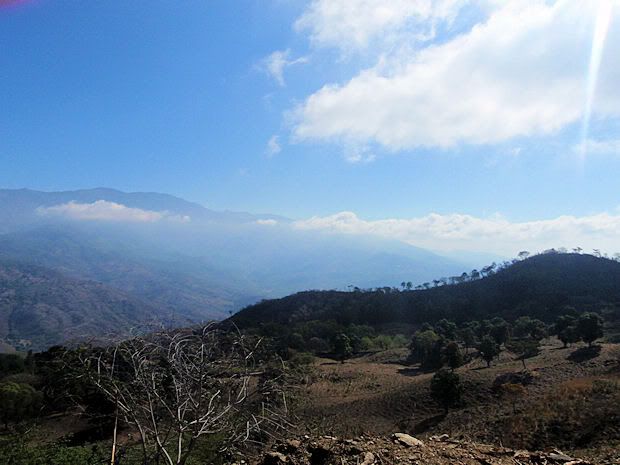 Time to stop for more gas.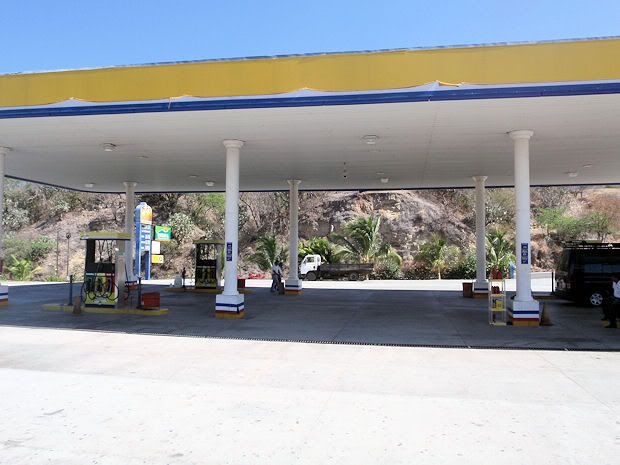 This station was really nice. It had a store, restaurant, and a drive thru bank with an ATM.